NEW ARC SOFTWARE FROM AUDIENT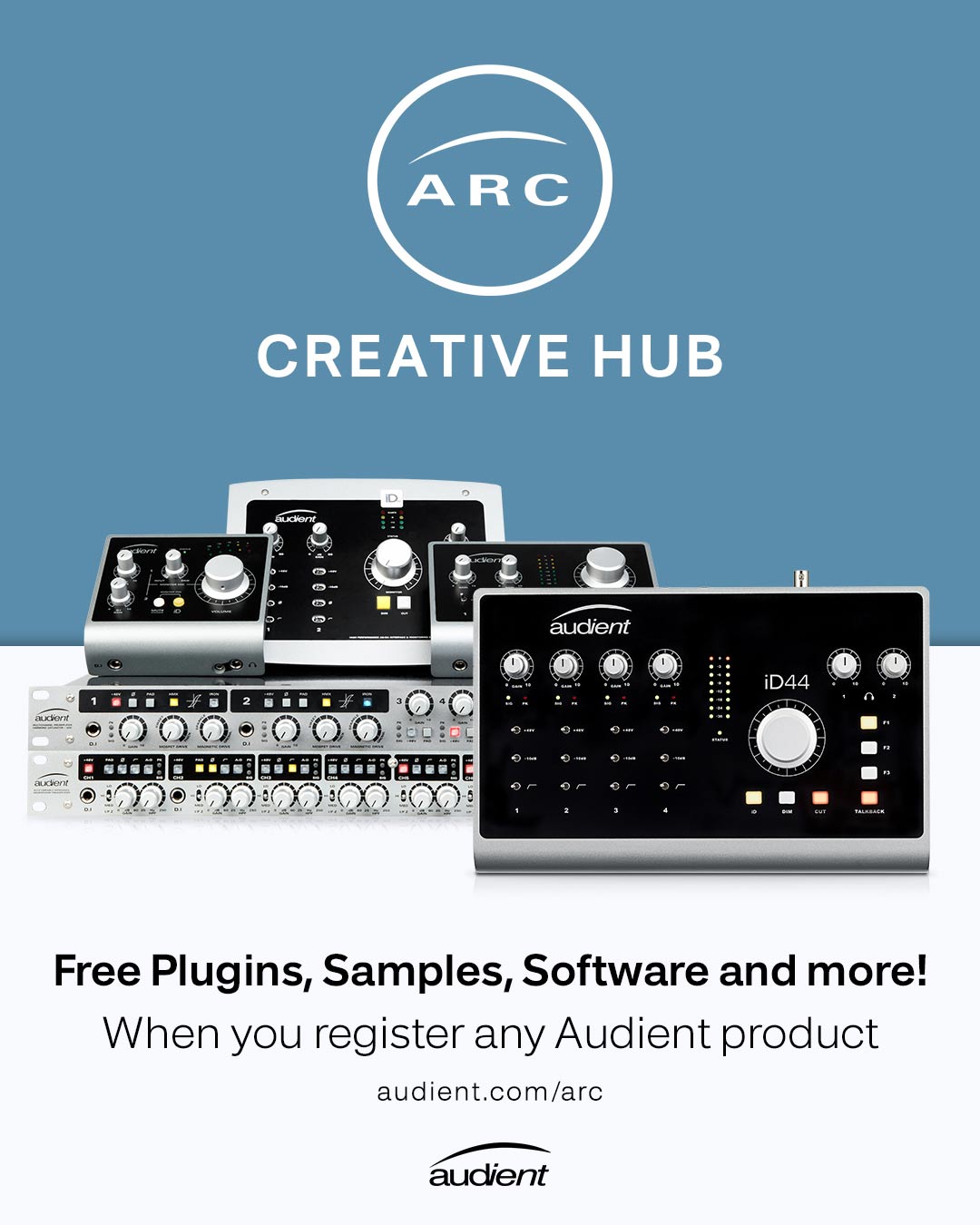 Audient is proud of the their ARC included software bundle that comes standard with all Audient units. They don't want to give you useless unrelated software that does little to enhance your creative flow. They want to provide a bundle of tools that helps you create, produce and master your projects without having to go out and buy anything else to get you started.
The announcement of the new ACR Creative Bundle features some really nice plugins from Waldorf and Two Notes. You get over 1 GB of samples from Loopmasters to use. Cubase is still the DAW of choice and Landr is still there to take your tracks to the final step – Mastering.
TWO NOTE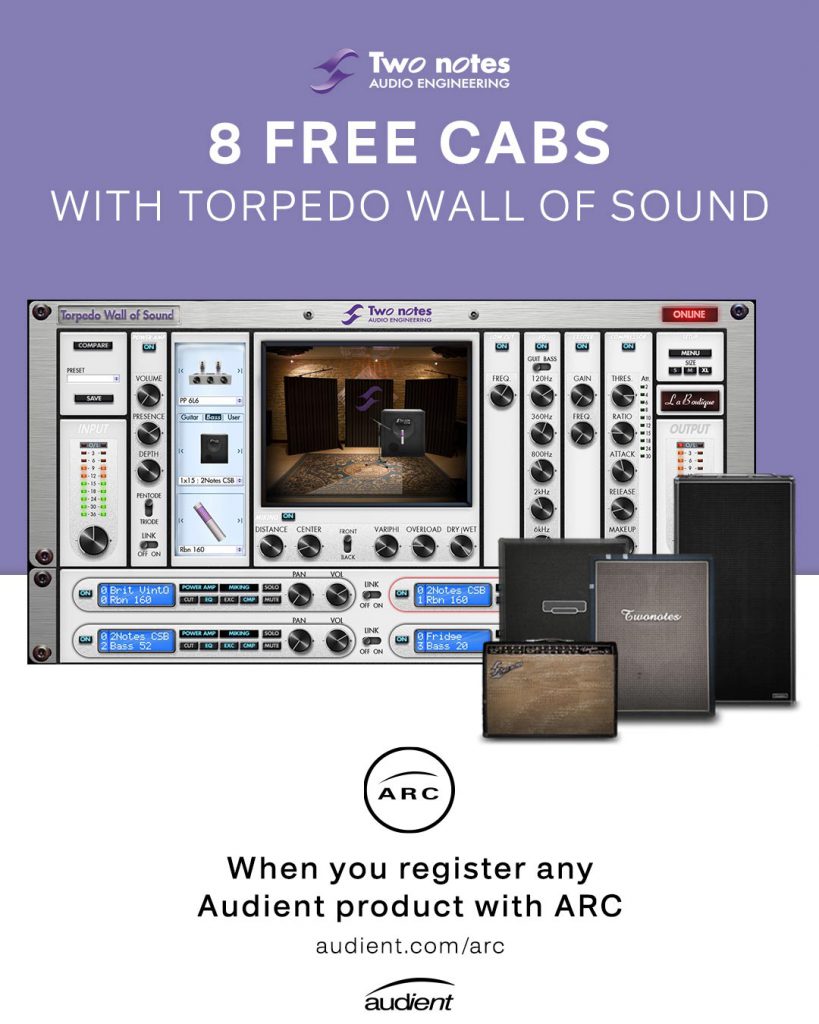 Wall of Sound™ is a speaker and miking simulation plugin you can load straight into your DAW, whether your feeding WoS directly from an amp or simply want to replace the speaker simulation section of your favourite amp modelling plugin. To help get you started all Audient customers get 8 carefully selected cab emulations for free, including emulations of MesaBoogie®, Fender® and Ampeg®. Start taking your guitar tones to the next level.
Waldorf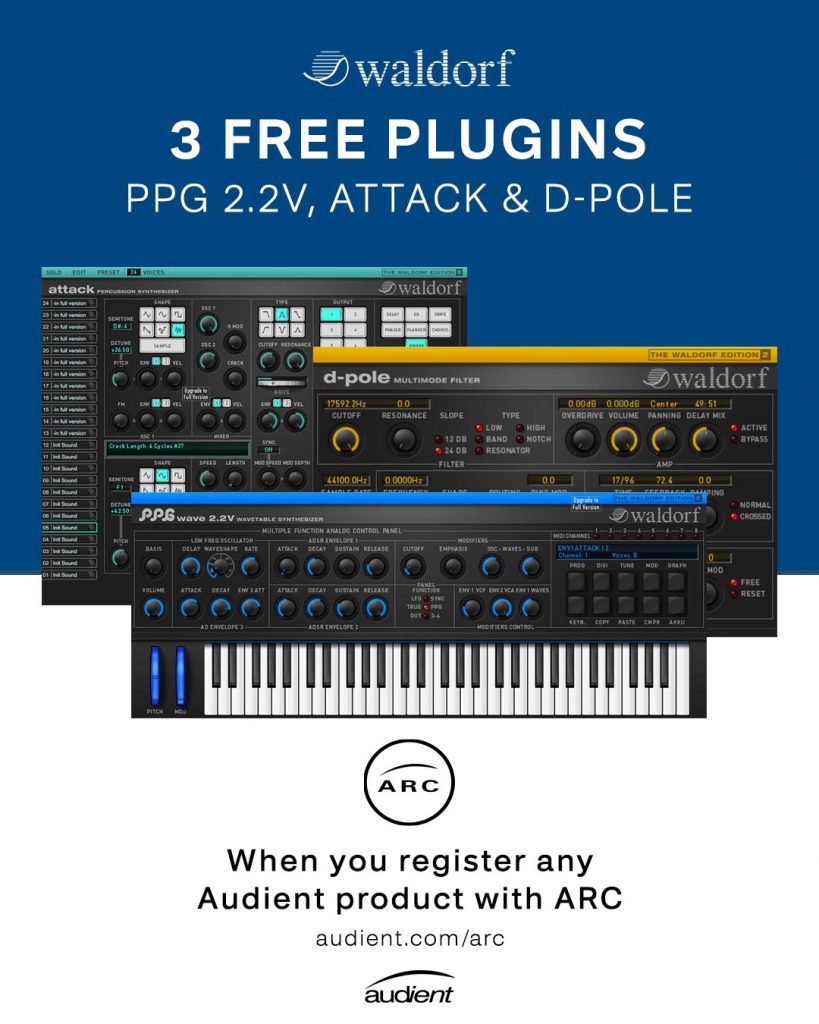 Waldorf Edition 2 Le™ provides you with software emulations of three classic Waldorf® products, including legendary synth PPG Wave 2™, drum module Attack™ and filter D-pole™. Everything you need to start creating new and inspiring sounds to add to your projects.
Cubase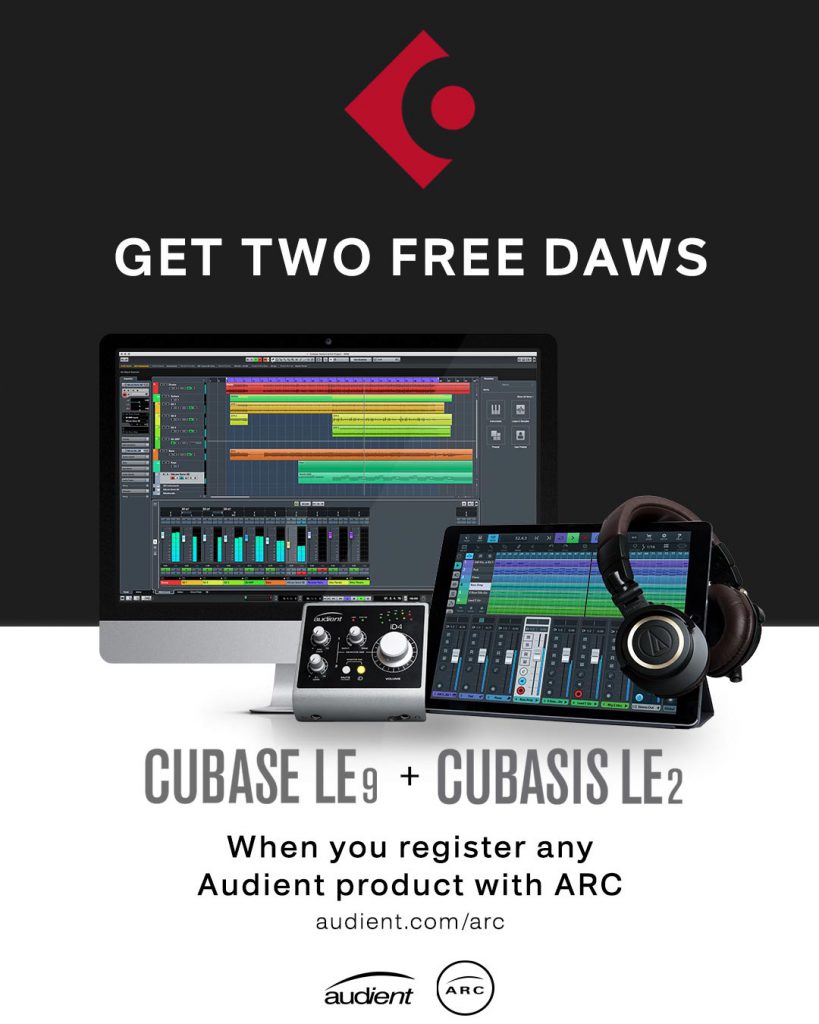 Turn your Mac, PC or iPad into a beautiful and easy-to-use music studio. This compact DAW offers you all the basic tools for recording, editing and mixing everything from the initial musical idea to the final track. Whether you are a songwriter, guitar player, vocalist or electronic music producer, Cubase™ has the right tools and features at hand.
Landr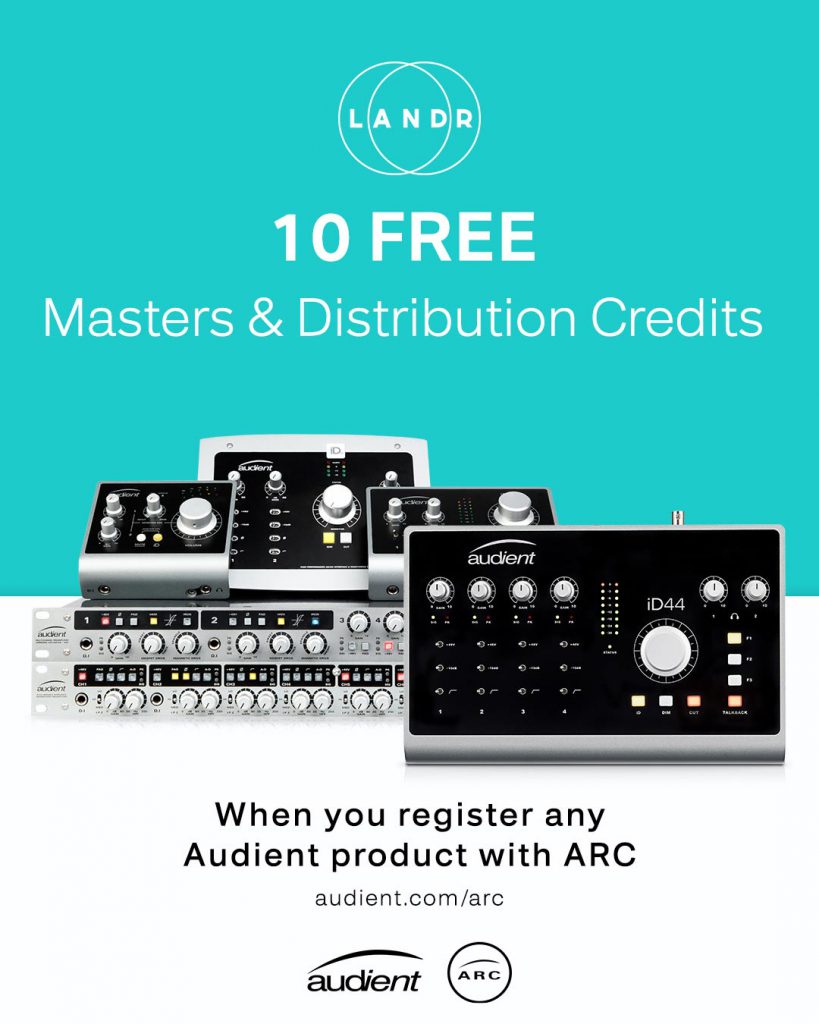 We have teamed up with mastering innovators LANDR® to give you 10 free masters of your tracks as well as 10 distribution credits. Get (8) free 16-bit WAVs and (2) free 24-bit WAV master credits and upload your songs straight to iTunes, Spotify and more when you purchase any Audient Product.
Loopmaster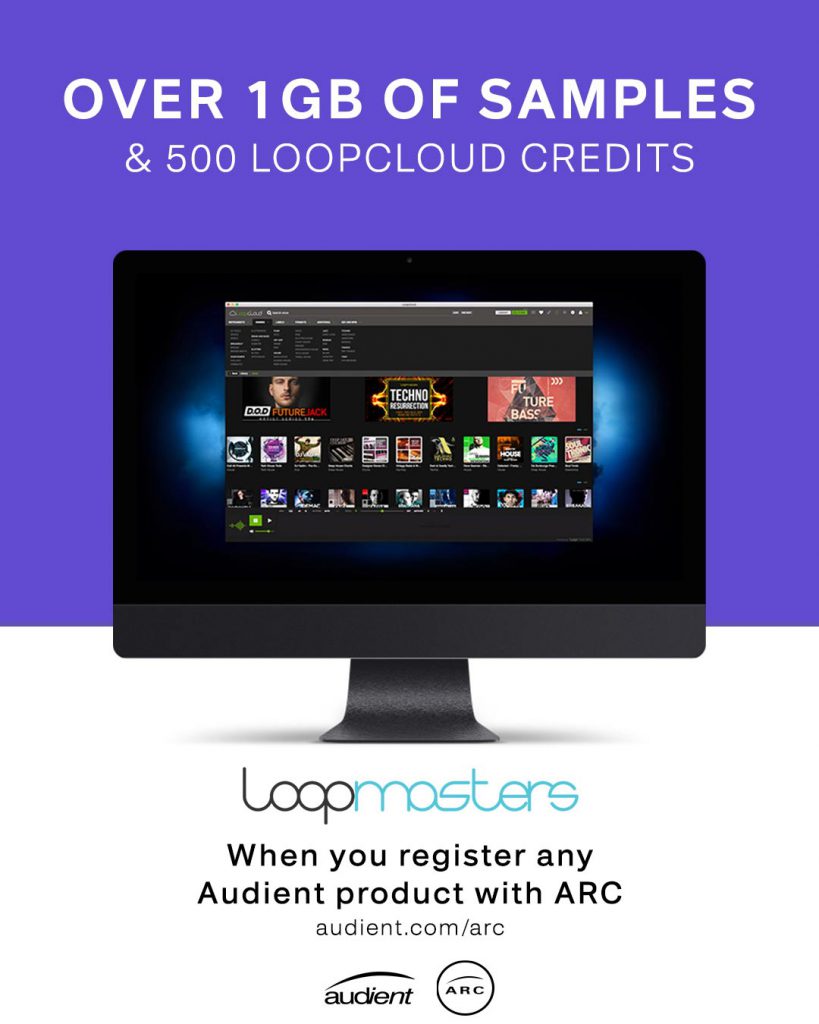 Including drum loop, synth loops, vocal loops and more the Audient Loopmasters® package has everything you need to start creating music today! As well as 1GB+ of loops, you'll also receive 500 credits for Loopcloud™ – the easiest way to browse of 5 million samples directly in the cloud, meaning you'll be able to reclaim that precious hard disk space!