AUDIENT iD22 WINNER – IZZY LA MACCHIA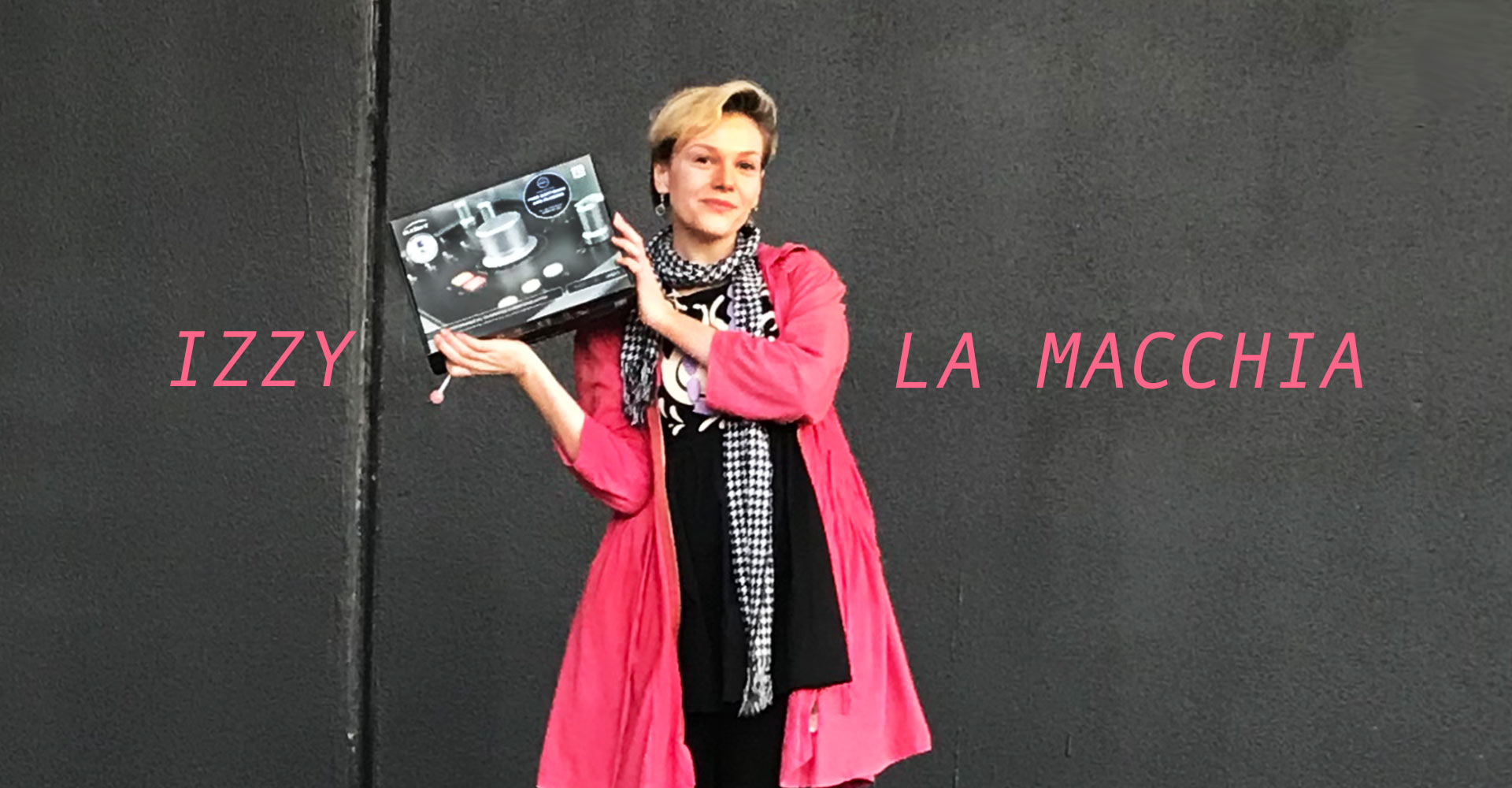 Q. Congratulations on winning the Audient iD22 audio interface. How did you hear about the Melbourne Audio Trade Show?
A. I first heard about the Melbourne Audio Trade Show through SAE Creative Media Institute Melbourne, I'm a student there in my final trimester of a Bachelor of Audio Engineering. I signed up for a ticket to the trade show straight away!
Q. Cool I thought you might be an SAE student. How do you find it there? SAE that is?
A. I've been really blown away by the course, I guess I didn't really know exactly what I was signing up for I just thought this was a way to get my back catalogue of songs made. SAE has taught me everything I need to know to make them myself. I've really enjoyed the variety of course material, giving me a strong foundation in many streams in the audio industry, such as, studio production, post-production, on location audio, electronic music production and live sound. The mentors for the course are great and also work as professionals in the industry.
Q. Sounds like you have really made the most of your time there. Do you have a studio at home?
A. At home, I only have my laptop and a USB Audio-Technica microphone which I use for laying down demo rap lyrics and vocals, so winning the Audient iD22 interface was a massive score for me.
Q. That's awesome. It's always good to see a prize go to someone who can really use it. Had you heard of the Audient Brand before winning the iD22?
A. We have two different Audient consoles at SAE and I have been using the large Audient recording space for tracking musicians (upright bass, flute and brass) for my album.
Q. Nice, so you know about the quality of their preamps. You'll be happy to know that Audient use the same high quality Heritage preamps in all their products including your iD22. You may need to look at getting yourself a nice condenser microphone given that the AT is just a USB mic. Have you given any thought to what you would like? Warm Audio do some good valve versions of classic studio mics.
A. I definitely do need to invest in some good quality mics and XLR's now I'm starting to set up my home studio. I was lucky enough to win from Link Audio at the Melbourne Audio Trade Show an Aston Origin condenser mic. I've looked into Warm Audio and they seem to have some really cool mics on offer.
ed. Wow it was your lucky day. Aston make really solid mics and will definitely sound great plugged into the iD22.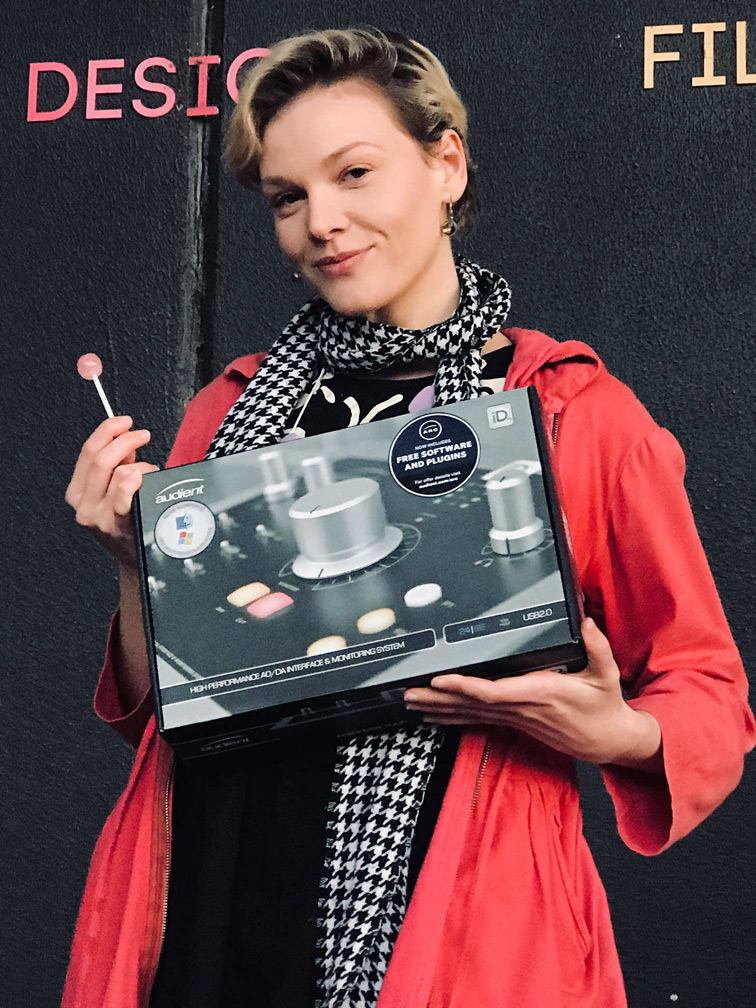 Q. Since winning the iD22 what do you think of it?
A. Now that I've used the iD22, I found I really love the sound of the pre-amp, the sound is rich and clear. I love that it's an analogue console preamp with 60db gain and I can never hear any hisses, floor noise or pops like with some cheaper interfaces I've previously owned. It's super sturdy and expandable – I look forward to investing in outboard processing to use in the inserts!
ed. There is a very good reason why the Audient Preamps sound so good.  This is because they use a fully discrete circuit, built from the ground up and as stated before is the same preamp used on all Audient consoles and interfaces.  Most audio interfaces on the market use a generic preamp chip which is why they all sound similar and lifeless.
CLICK HERE to read more about the famous Dave Dearden Preamp design.

Q. What kind of music do you make?
A. I make experimental pop with rap lyrics and hip-hop influenced beats. I sometimes have a reggae influence or circus vibe, using accordion samples, or a big brass band vibe. Each song has its own pocket of influence so from song to song, the sound is quite different.
Q. That is quite a diverse mix of flavours. Do you have a place where people can hear your music?
A. At the moment there is only one song out there on my sound cloud, a group project for assessment that I did the vocals and some production on. My solo work and debut album will be out beginning of December on my website, Soundcloud and Spotify as Izzy La Mac.
https://m.soundcloud.com/izzy-la-macchia/distant-friend-electroswing
https://www.izzylamac.com/
To See the iD22 up close CLICK HERE
To find out where to buy Audient in Australia CLICK HERE