JMC Academy Installs Genelec Studio Monitors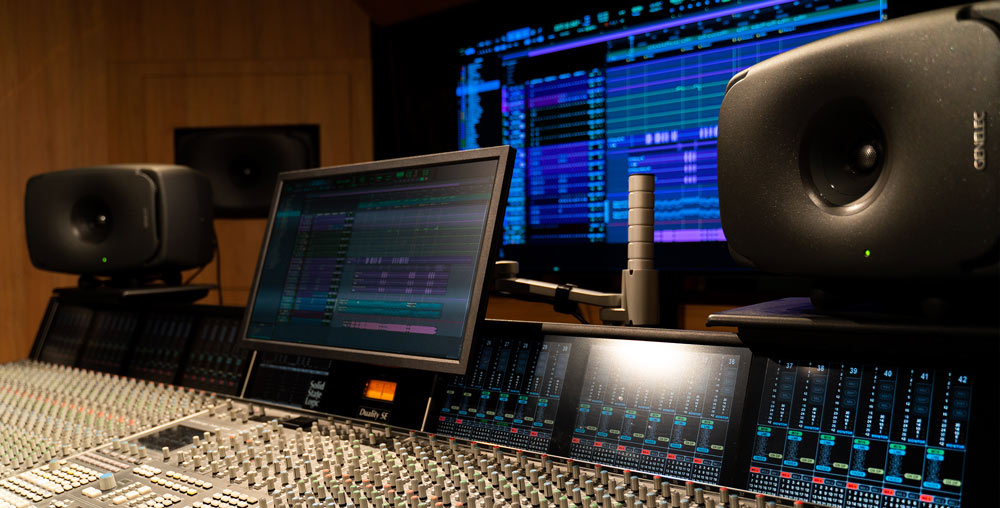 With great studio design comes a sense of connection, a feeling of belonging to a space. This is certainly true of the new studio renovations at the JMC Academy in Sydney. This sense of connection is not limited to the studios, it continues throughout the entire building. As you enter you are met with an immediate sense of community. Staff and students mingle, music is heard in the background and the comforting aroma of freshly brewed coffee is in the air – you instantly feel this is a place you want to be. I was here to see the new audio facility revamp designed by Architect Shaun Carter and Interior Designer Julie Niass from architectural firm Carter Williamson, and while the rest of the Campus was designed by Michael O'Brien from Harness Projects the renovation aesthetic seamlessly continues throughout the entire complex. From studios to communal areas the renovation has created a wonderfully inviting and structurally interesting space.
Audio Studio C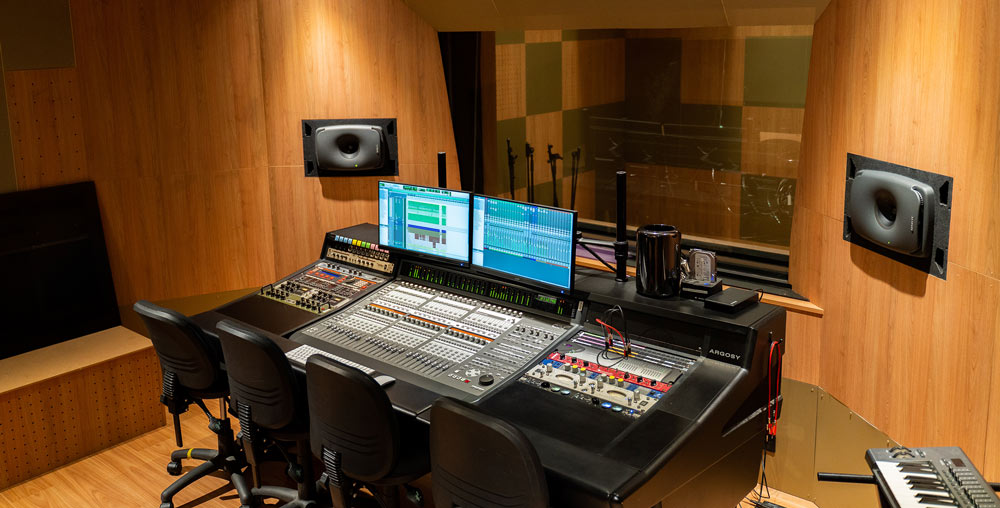 As we meander from the lively open communal space to the more intimate warren of studios, you can hear the acoustic energy change. In the domain of the studio it's so quiet you can almost hear your heart beat. That's the idea, right? We first enter Studio C where the audio crew were putting the finishing touches to the room. This feels more like a lodge than a recording studio. Pointy foam and cloth covered panels are nowhere to be seen – replaced with angled timber and perforated metal. You wouldn't think this would work in a control room but thanks to the incredible acoustic design of Glenn Leembruggen and Camille Hanrahan-Tan of Acoustic Directions, it does. You just know this room is going to sound great. Studio C was fitted out with a pair of Genelec 8351B nearfield studio monitors that have been seamlessly soffit mounted into the wall. A hit of the play button and audio hangs in the air like a 3D illusion – it feels like you can reach out and touch the vocal. Every subtle nuance of the music can be heard in detail. This room sounds superb.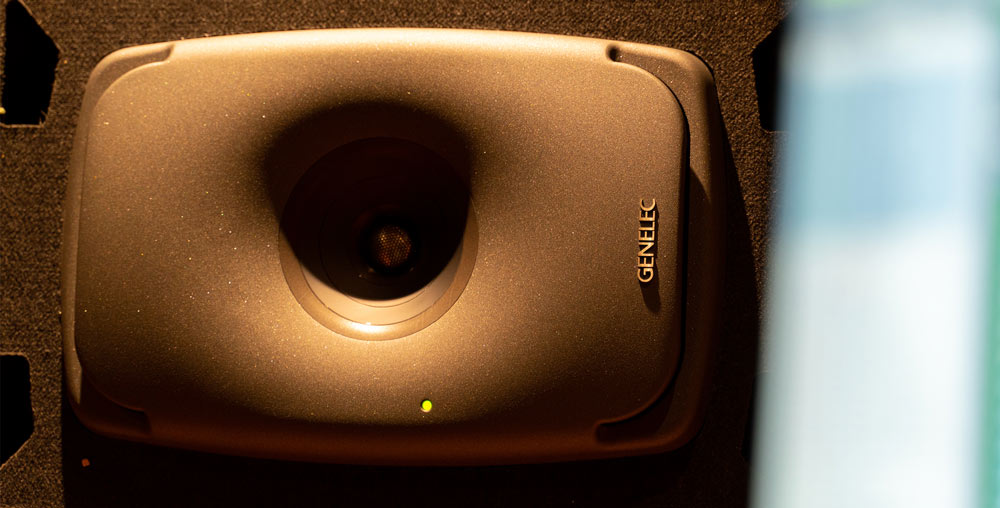 From Studio C we move to the main live room. In appearance this room has a similar acoustic treatment to Studio C, however the intimate vacuum of silence felt in the control room is replaced by a lively open space – this was achieved by layering different absorbent and non-absorbent materials behind the structural walls. While not quite big enough for an orchestra the live room is big enough for a whole band to be playing together at once in the same physical space. From this room you can peer into the main control room of Studio A through a large connecting window – this was where we headed next.
Live Room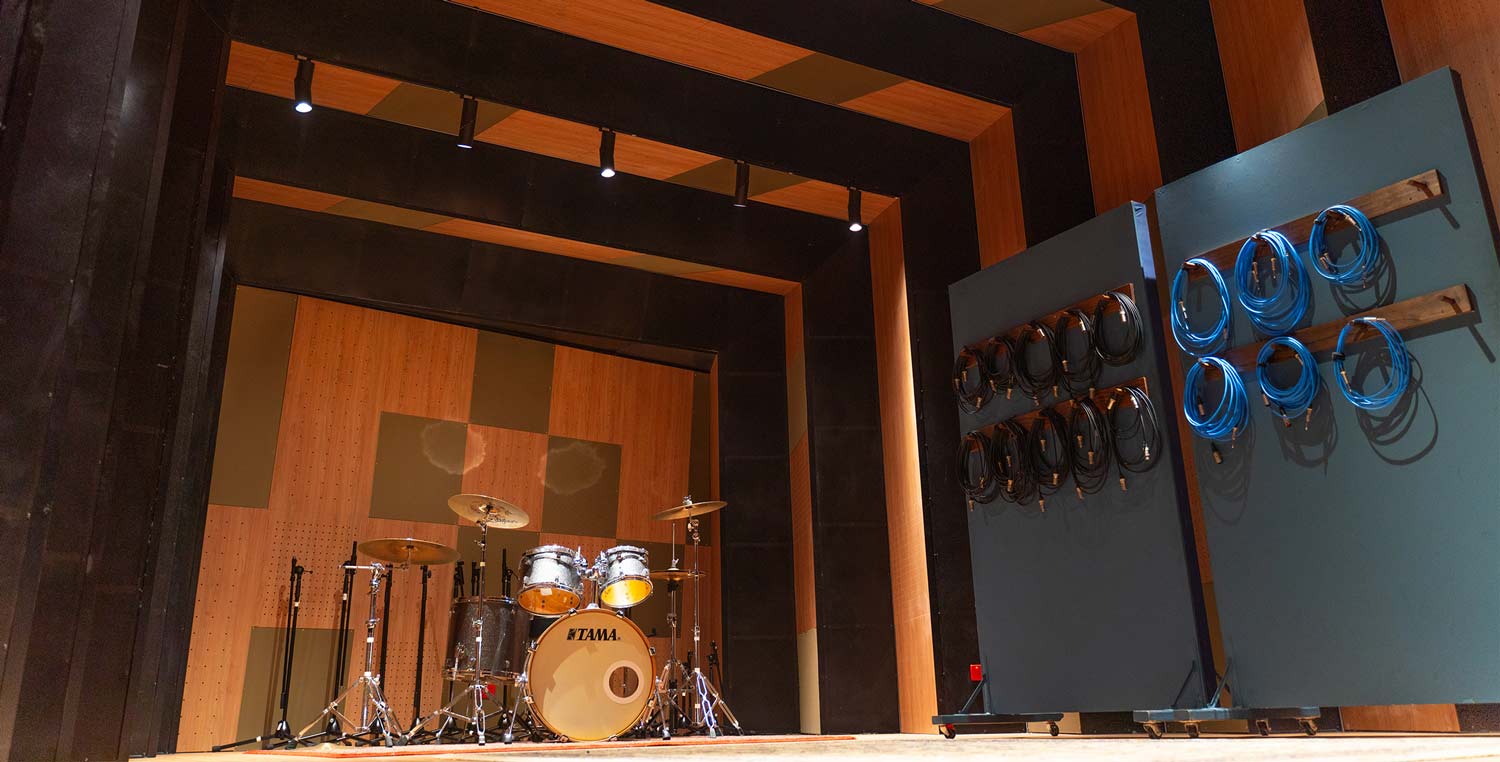 As we entered Studio A, a student is seen busy at work mixing a surround project. Sound was flying around the room in quick succession from front to rear and front again. Studio A centred around a 48 channel SSL Duality Console that is flanked by an array of Genelec speakers in 5.1 surround. Names like Bricasti, Avalon, Empirical Labs, and ADL fill up the outboard racks while Avid Protools takes care of DAW duties. The room functions as both a stereo tracking/mixing control room as well as a fully featured surround postproduction space. The main monitors for stereo work are the impressive Genelec 8361As, soffit mounted to the walls, positioned just above the listener, pointed slightly down. A row of 8351Bs straddle the console bridge in Left Centre Right configuration. Genelec 8340s are used for Rears and a Genelec 7360 performs Sub duties – a perfect ensemble of sound. With a combination of stunning acoustic design by the team at Acoustic Directions and the application of Genelec's GLM calibration software, the speakers were allowed to perform at their breathtaking optimum.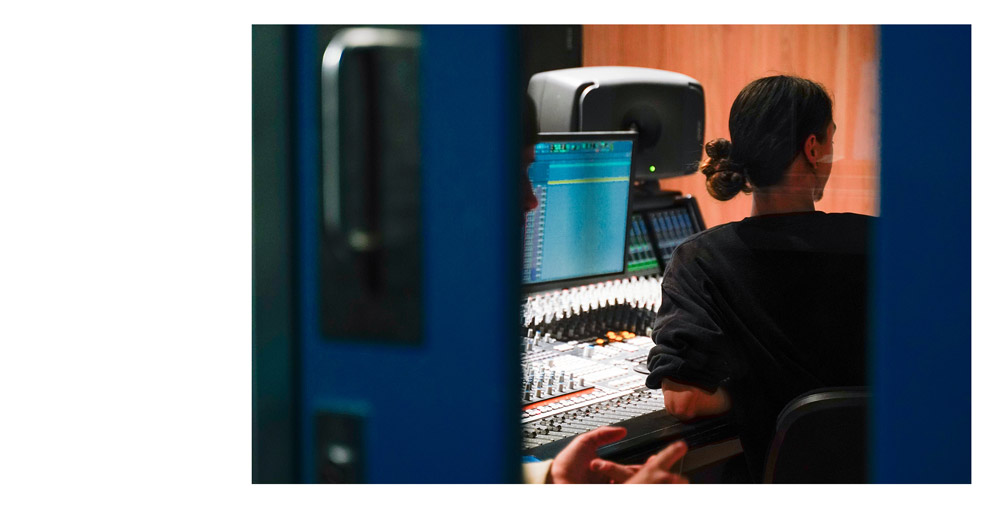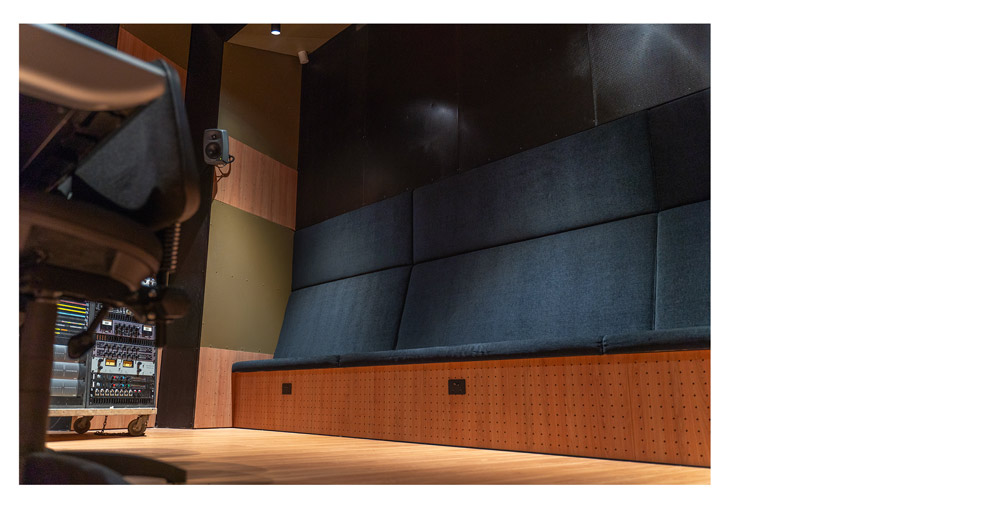 Audio Studio A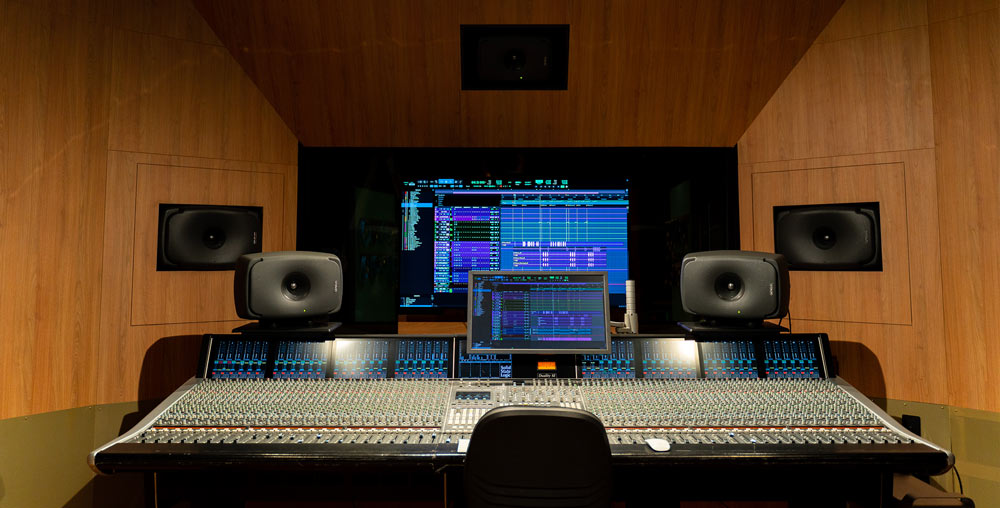 No expense was spared in this room. It's a space even the most renowned award-winning audio engineers and producers would be more than happy to work in and it's truly inspiring students get to access this kind of real-world experience during their studies. This facility is world class.
Genelec 8351B on the meter bridge & 8361A soffit mounted behind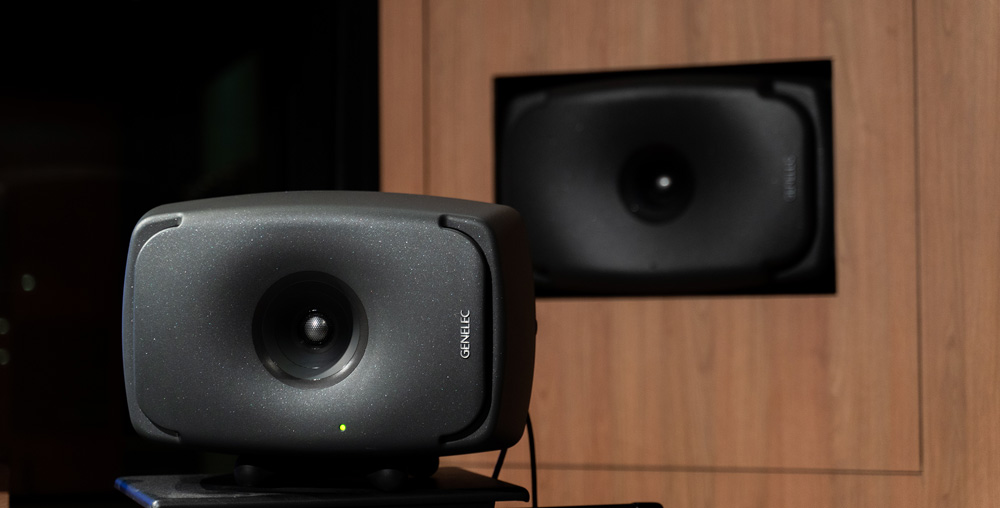 As studio Supervisor Jack Woods guides me back from the cosy studio area to the common rooms, he points out the live stage, nooks and the café that I encountered at the beginning of the tour full of students eager to get their term underway.
As I left JMC I couldn't help thinking – if this quality of teaching facility was available when I was studying, I would never have wanted to leave.
Genelec Speakers Installed
You can contact JMC Here
Architects
Carter Williamson
Architect – Shaun Carter
Interior Designer – Julie Niass
Harness Projects
Architect – Michael O'Brien
Acoustic Treatment
Glenn Leembruggen and Camille Hanrahan-Tan
www.acousticdirections.com/team/
Building and Construction
Studios – Jim Stuart
Building – Brad Wilson