SAE Institute Upgrades their Speakers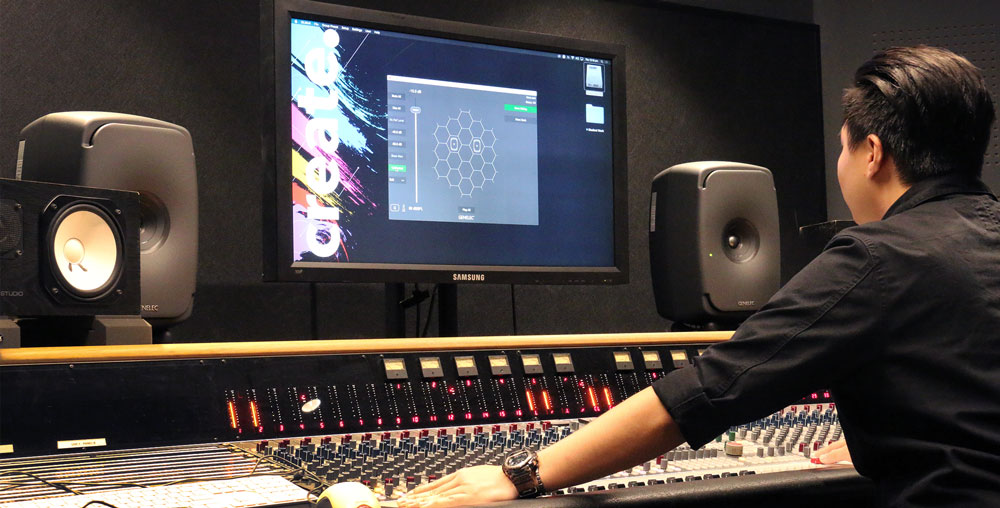 In the early 90s when I first caught the audio bug, it seemed there were very few ways to get educated in the realms of music production and audio engineering, so I eagerly digested Sound on Sound Magazine and gazed longingly at their gear adds from large English music retail stores for information and inspiration.
It was 1993 when I bought an Atari 1040 STE computer with the first generation of Notator (which went on to become Logic) and a Roland JD 800 keyboard. There were no courses in how to use this gear, so it was very much a process of read the manual and work it out yourself. A year later I was releasing music and soon after that I was joined by friend and fellow musician Simon. Simon brought something else to the table. He had a knowledge of audio recording and production that I hitherto had no understanding of. Turns out Simon had just graduated from SAE Creative Media Institute in Sydney. He understood how to record audio, knew about microphones, compression and EQ. SAE, is a place to learn how to engineer audio and even in the 90's it was not new. In fact, SAE was established in Sydney in the late 70s by Tom Misner. It was during this time that SAE started supplementing their audio engineering courses with the addition of specific courses for Electronic Music Production..
During the late 90s and early noughties it appeared that anyone interested in music production was doing a course at SAE whether it be the EMP course, Certificates, Diplomas or bachelor degrees in audio engineering or songwriting and music production. Come 2021 SAE has facilities in almost50 countries worldwide and has added,  film, animation, games, and design to its selection of audio and music courses – it's a true Australian success story.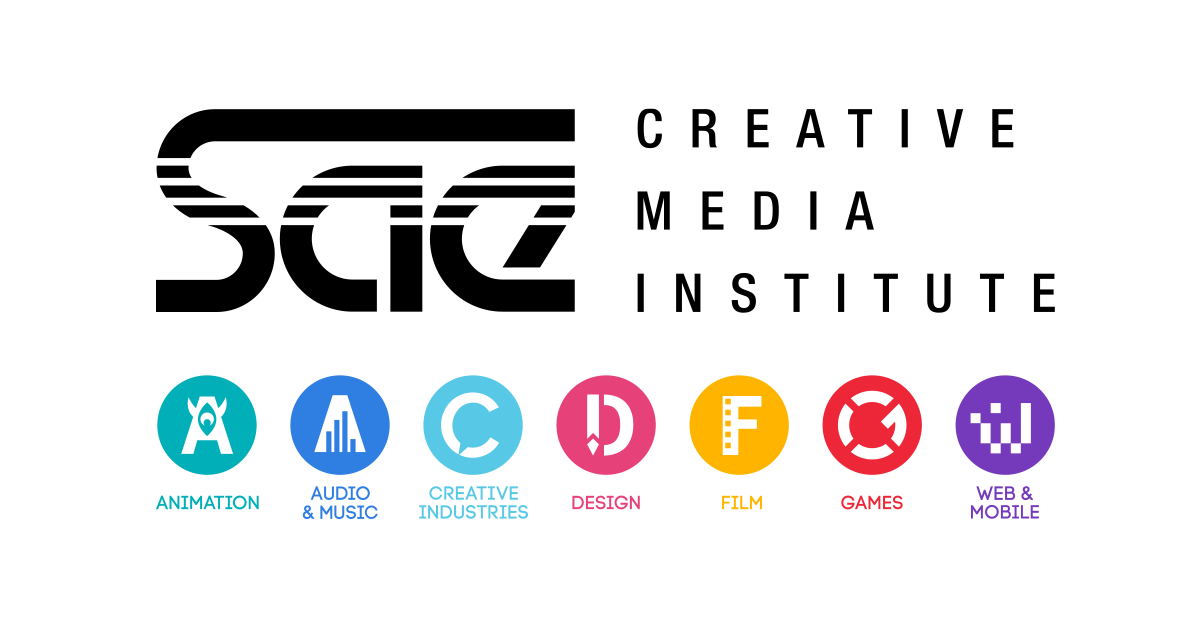 The most recent SAE facility in Chippendale is a purpose built multi story building featuring dedicated floors for their seven disciplines as well as student lounge/chill spaces,. When we received the call from SAE that they were wanting to upgrade their workhorse 25-year-old Genelec speakers the conversation quickly moved to the SAM (Smart Active Monitor) series.
The Genelec 1038a in their new home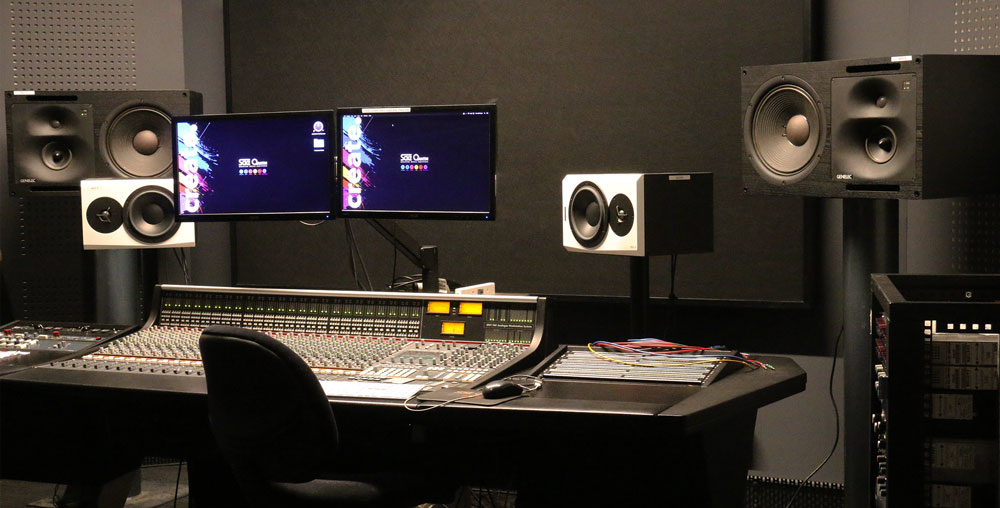 After many years of hard work, the 1038As still sounded fantastic but were in a room that was long and thin (the NEVE Room), not really suiting their size and throw. The decision was made to move them to the much larger SSL room, positioned much farther away from the console with a lot more air to move. This was a great move but left a space for a new monitor to be installed into the smaller NEVE room. SAE wanted to stay with Genelec, so the discussion turned to the ONES range and after a brief consultation SAE settled on a pair of Genelec 8351Bs. Given their size, off axis response and speaker calibration the 8351Bs were the perfect fit for this room. It was necessary for the Neve console to remain positioned along the length of the room and due to this layout, the speakers faced the shorter side of the room. This always presents a few acoustic problems, most notably phase and frequency response, however using Genelec's proprietary GLM calibration software the monitoring position was balanced and perfectly in phase from one end of the console to the other. This was important as student and teacher often sit side by side working on a session.
Teacher and Student Working together on the NEVE Console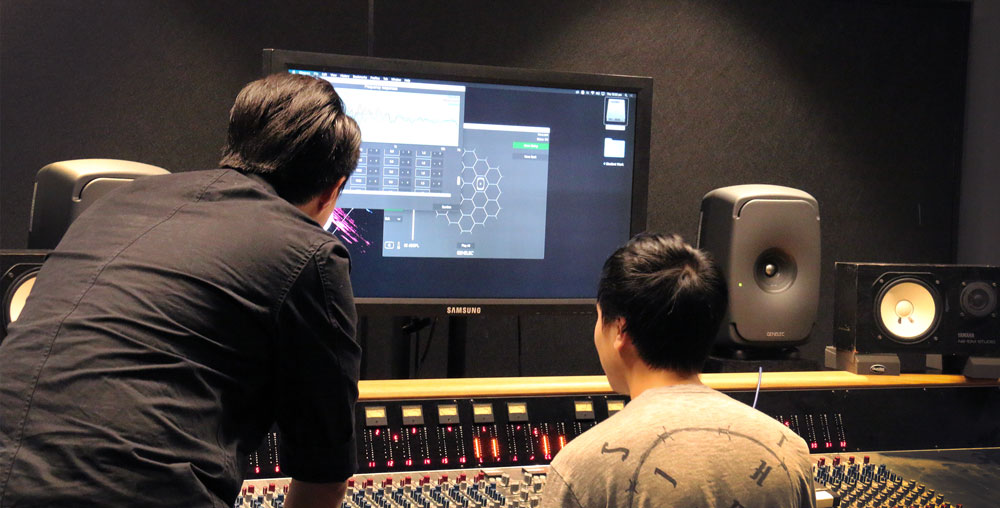 How GLM Works
GLM works by listening to a full range frequency sweep in each speaker through a dedicated reference microphone and performs very accurate calibration based on what it detects. This detailed information is then stored directly on the speakers. The result is a very balanced frequency response based on very specific room acoustic properties.  GLM is paired with all SAM equipped Genelec Monitors. Click here for a more detailed look at how GLM works with Genelec's SAM speakers.
***please note GLM is not sold separately and only comes and works as a package with SAM equipped Speakers. See the Genelec SAM Range HERE
SAE Mastering Room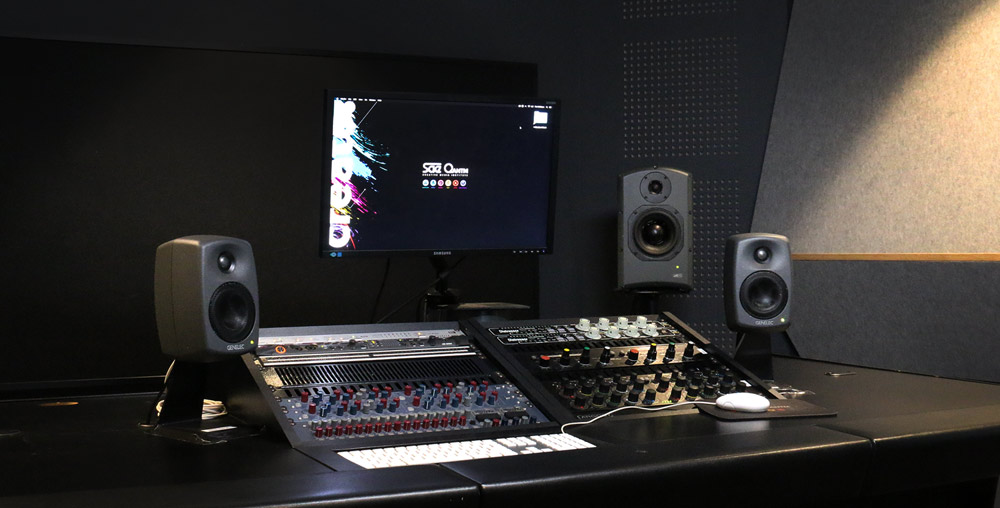 The mastering room also needed a second set of monitors to offer a different sonic alternative to the existing ATC monitors. SAE wanted a small speaker they could sit on the desk for a tight near-field sound. They chose the Genelec 8320A speakers fixed to the Genelec L Shaped monitor stand. When we ran some audio and switched between the ATCs and 8320s it was incredible how much alike the bottom end was between the two. When the much larger ATCs were engaged the sound opened up with a much wider stereo sound stage due to their proximity in the room. When switched to the diminutive 8320s the soundstage tightened up and became more focused but still very revealing – a perfect addition to the ATC's and exactly what SAE wanted from the second set of speakers.
With Covid hitting education hard over the past couple of years it's good to see institutions investing in quality gear in preparation for the influx of new students. We look forward to working with SAE in the future and if you want to check out their courses see the links below.
Contact SAE
SAE Creative Media Institute Sydney Campus Address:
 39 Regent St, Chippendale NSW 2008
COURSE ENQUIRIES: 1800-723-338