VNCCII TALKS GEAR AND ABOUT HER GENELEC 8240 SAM SPEAKERS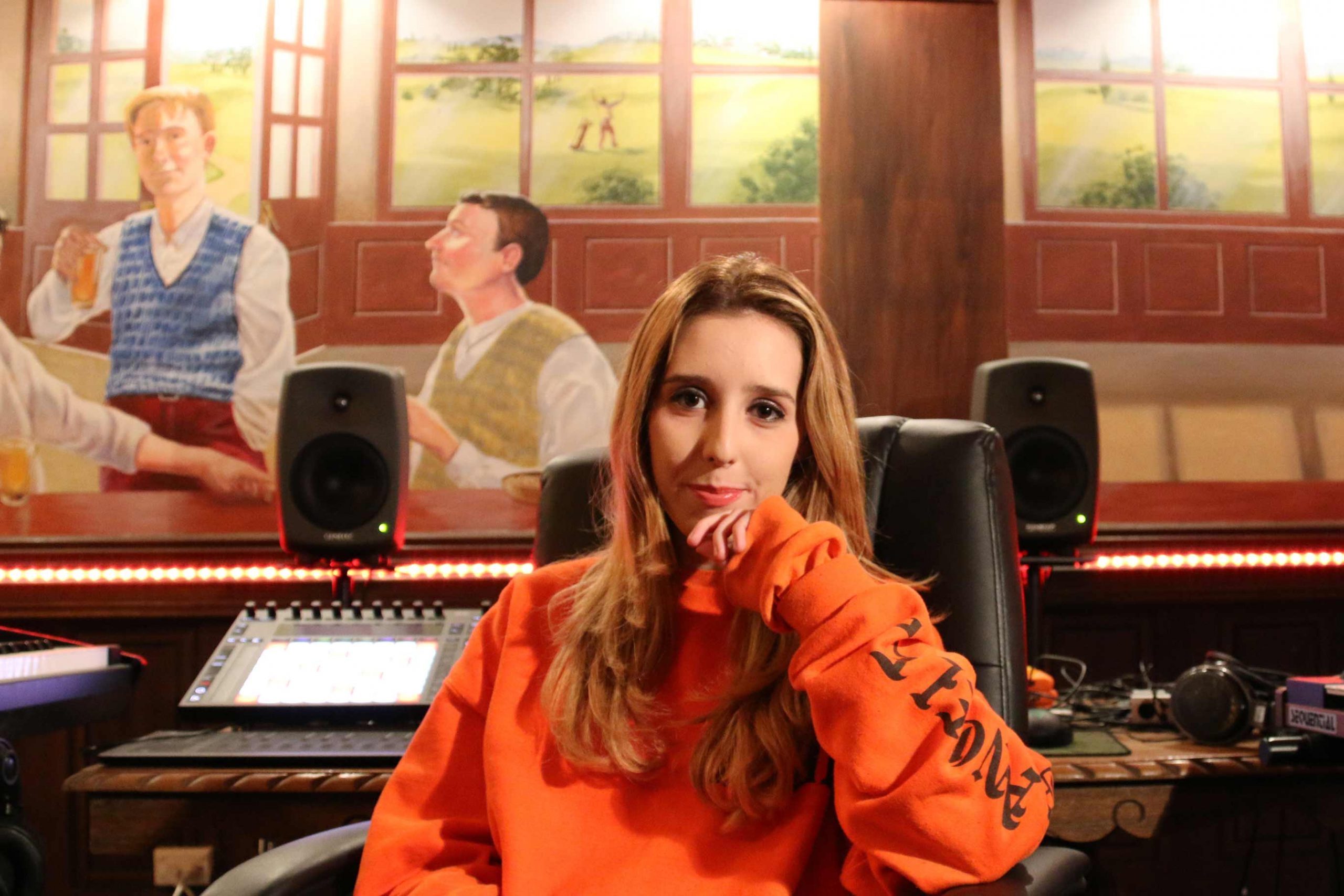 Meet VNCCII (AKA. Sam Tauber) a young upcoming Sydney based Electronic Music artist who is starting to make a bit of noise. Sam talks to us about starting out in the industry and tells us how her Genelec 8240 SAM speakers have given her the freedom to mix at home to a high level.
How did you first get into producing music?
I started learning to produce at Ableton Liveschool as I was going out to clubs, which made me interested in learning how to create electronic music.
So do you think a course like Liveschool is a good place to start for someone wanting to get into the industry?
Yes, I did the Produce Music Course at Liveschool but also supplemented it with my own learning via the Internet and lots of experimenting in the studio like a mad scientist. Liveschool is a great place to get a foundation for someone just starting out and also getting some advanced tuition. The teachers are part of the industry, producing music on a regular basis and are very helpful and supportive.
* Liveschool is a Sydney based music tech school focused on the DAW platform ABLETON. If you are interested in checking it out I have listed their details at the bottom of this blog.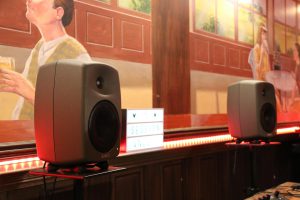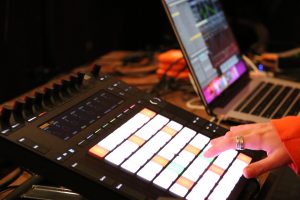 And how long have you now been producing?
I've been producing for around two and a half years.
What would be your number one tip for someone just starting out on his or her journey?
Don't be afraid to think laterally when producing and experiment!
VNCCII is an unusual name – how did it come about?
The name was inspired by the polymath, innovator and inventor Leonardo Da Vinci. I chose the name as it inspires me to think laterally, uphold creative curiosity and push sonic boundaries.
With so many great producers it's hard to stand out – Do you think you have formulated your sound or do you think you are still developing it?
Every kid makes music these days as they have a laptop and access to the internet, so in order to stand out I think it's important to harness and sculpt their own sonic identity. My sonic identity incorporates both high and low moments energy wise and finding these weird sounds that are unconventional and not necessarily musical, but making them fit into a contextual soundscape. Ultimately I aim to make electronic music that can connect on an emotional level whether you're dancing euphorically or headphone listening to a trippy electronic song with interesting textures.
Let's talk gear
What DAW software do you use to produce and have you tried any others?
Ableton Live – the DAW is very creative and has a unique and intuitive workflow for generating musical ideas such as the non-linear session view for example. It's native plug-ins and sampler instruments are also top quality. Max4Live is also dope with unlimited creative possibilities.
What is your favourite, desert island piece of gear?
My survival kit would include my Mac and my mixing headphones the Sennheiser HD650.
Do you prefer working in the box or on the hardware?
I prefer in the box and working within Ableton as well as software third-party plugins for both synth sound design, mixing and creative audio effect plugins. I do love my Prophet 6 though.
Do you think the gear defines your sound or do you find the gear is just a tool to craft into your own sound?
It's definitely a tool or more so a conduit for crafting my own sound. My main 'gear' is my Mac and Ableton Live and it's definitely a process of hearing a sound or a song in my head and then transferring that idea onto a computer.
Monitoring is one of the most important decisions when it comes to studio gear – one that is all to often overlooked. You have the Genelec 8240 SAM speakers. Why did you choose Genelec?
I was getting to a stage with my music that I wanted to perfect my mixdowns to a professional level and was looking for speakers that would suit the room I was in and the Genelec 8240 SAM speakers were a great fit!
You have a very unusually shaped room – did you find the Genelec GLM room correction software help?
Yes it's not your conventional four walls shaped room, so having the right speakers were really important. The Genelec GLM room correction software helped significantly as it eliminated the room from my sound and was a more accurate reflection of my mixes. The GLM room correction definitely enhanced the quality of my mixes due to its room calibration and EQ adjustment, as it compensates for anomalies in the room which in my case proved very helpful and essential.
In what area did it you see the greatest benefit?
I found my mix downs had improved quite a lot when using the speakers, especially in the low end when making bangers. Overall, the speakers are sonically superior and accurate compared to anything I've heard before. There's a sonic clarity across the frequency spectrum where I can clearly identify certain frequencies that I either want to boost or cut. It's great cause I'm really enjoying the mix down process as much as the creative process but it also enables me to just concentrate on the music.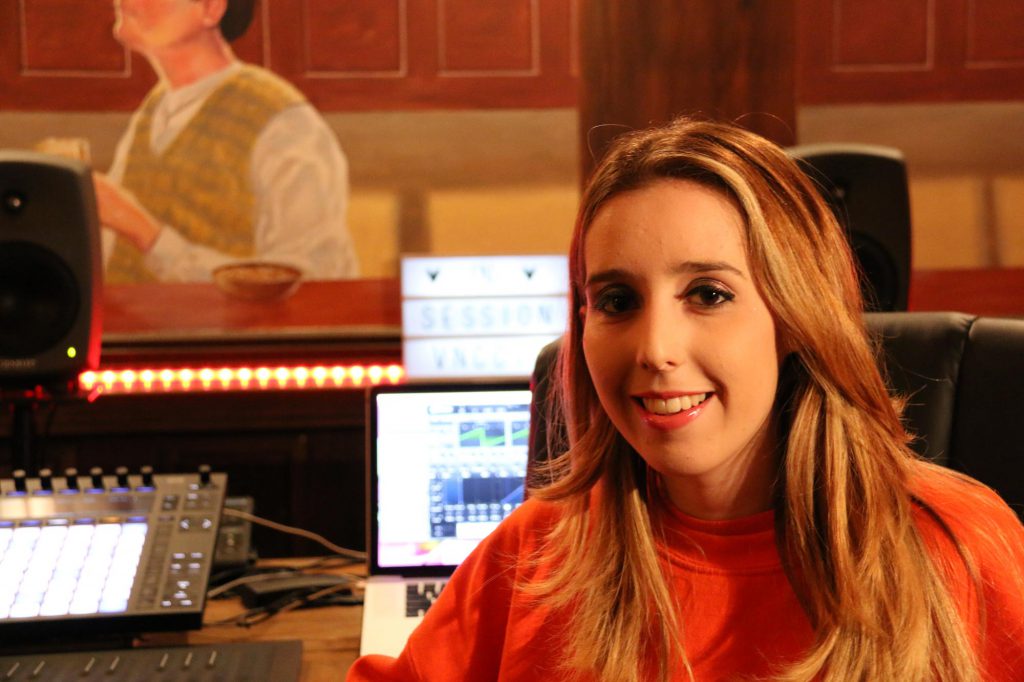 What's Next?
What are you currently working on? 
I'm currently working towards an EP and my live show TBA.
What's on the horizon for you? 
More future bangers. More crazy sound-design experimental tracks and festival sing-a-longs. Oh and a live show 😛
Where can we hear some of your music?
How can people connect with you?
I'm on Soundcloud, Facebook, Instagram and Twitter 🙂  You can also send an email to hello@vnccii.com if you'd like to connect!
https://soundcloud.com/vncciiofficial
https://www.facebook.com/vncciiofficial/
https://www.instagram.com/vnccii_official/
https://twitter.com/vnccii_official
* LIVESCHOOL
Vnccii's Genelec SAM 8240 speakers were purchased and calibrated from Local Sydney Genelec SAM dealer Sounds Easy.