ONE Flight Up Studios Talks about their API 1608 Recording Console
One Flight Up Recording Studios is the brainchild of Nick Irving and when you enter the studio you can't help feel that he has put a lot of time and love into this space – It's impressive. The space is well decked out and instantly feels comfortable – a place you want to knuckle down and get some serious work done. The first room you enter is the kitchen/chill out room with a couch and coffee machine, fridge and sink. This room breaks off into 2 more rooms. The first is a smaller studio space and the other is the main control room. The smaller studio is a writing/pre production suite and is well equipped with some Neve 1073 preamps and a nice, easy access Vocal booth. Perfect for getting a track into shape and laying down some quality vocals.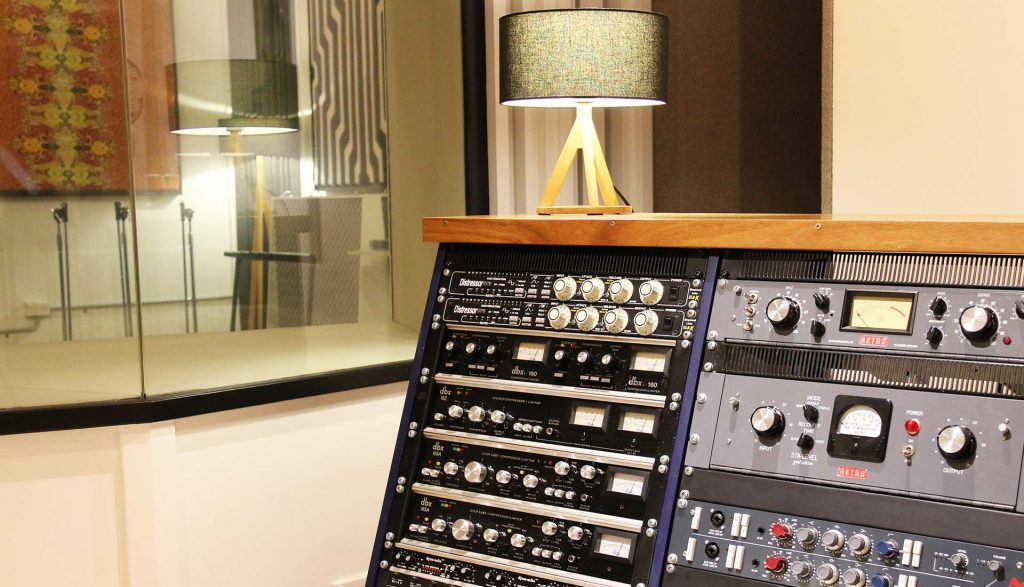 The main control room is instantly impressive. Sitting dead center is the API 1608 fully analogue 32 channel large format console. This board is a great focal point and it's nice to see something other than an old SSL or NEVE. Surrounding the console are racks full of the best, go-to outboard that you could ever dream of. There are Pultecs, LA2A, Retro, original UA 1176's, classic DBX165's, Lexicon, Distressors, Neve EQ's, Manley and Valley People. You get 3 choices for monitoring, NS10's, Classic Tannoy Golds and for a more modern sound the Barefoots. The control room has a very clear line of site to the main studio room. The window is massive so you'll be able to get eyes on the whole band. Hidden out the back off the main room and down a corridor is the amp isolation room.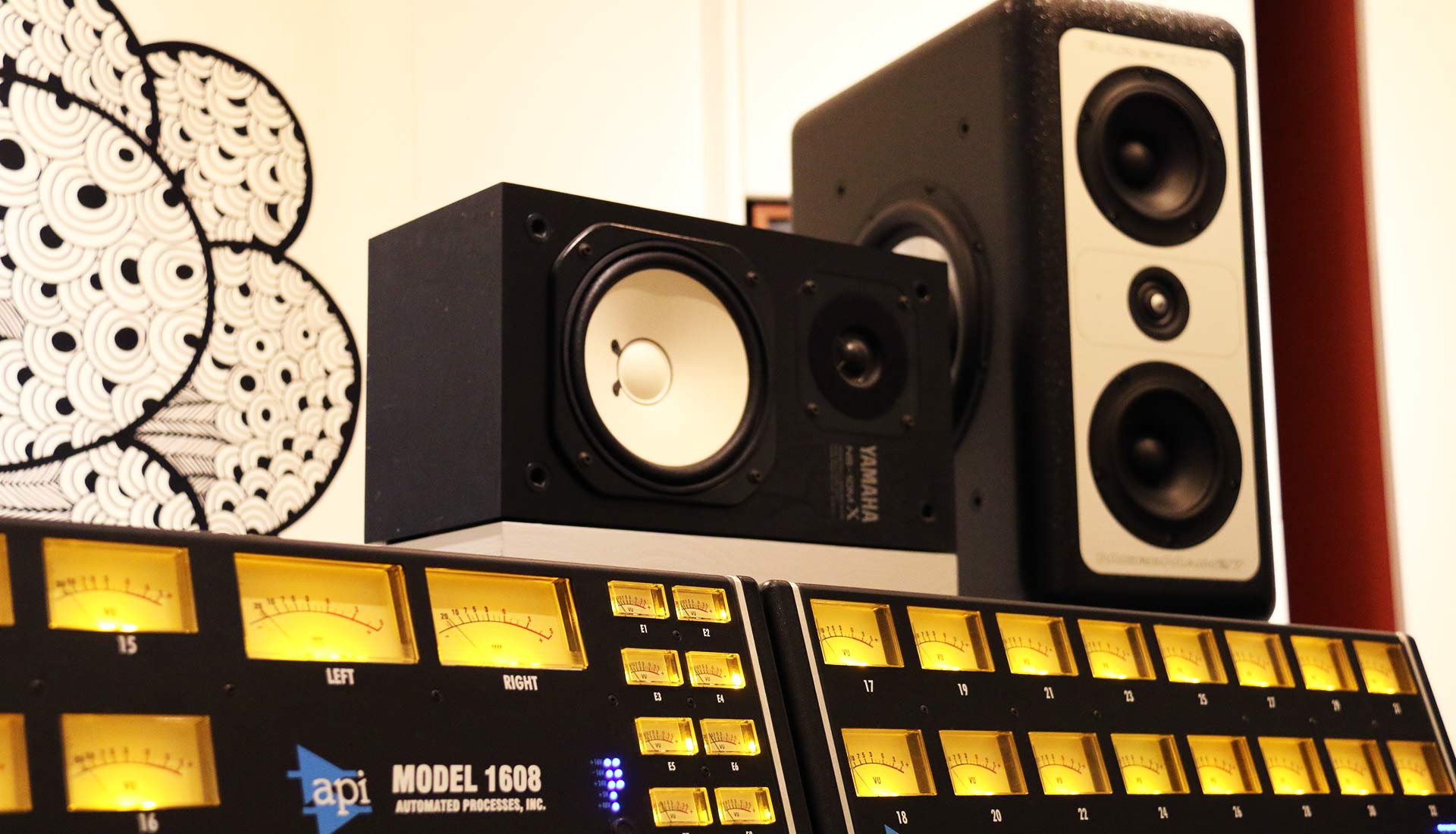 There are not a lot of these types of studios left in the world with only a small selection to choose from in Sydney so you have to hand it to Nick, he's put together a beautiful space close to the city in St Peters that would stand up on the world stage. There's a lot to like in the space so if you have a project that needs that professional touch get in contact – I'm sure you'll come out with an outstanding result.
*see the end of this article for contact details.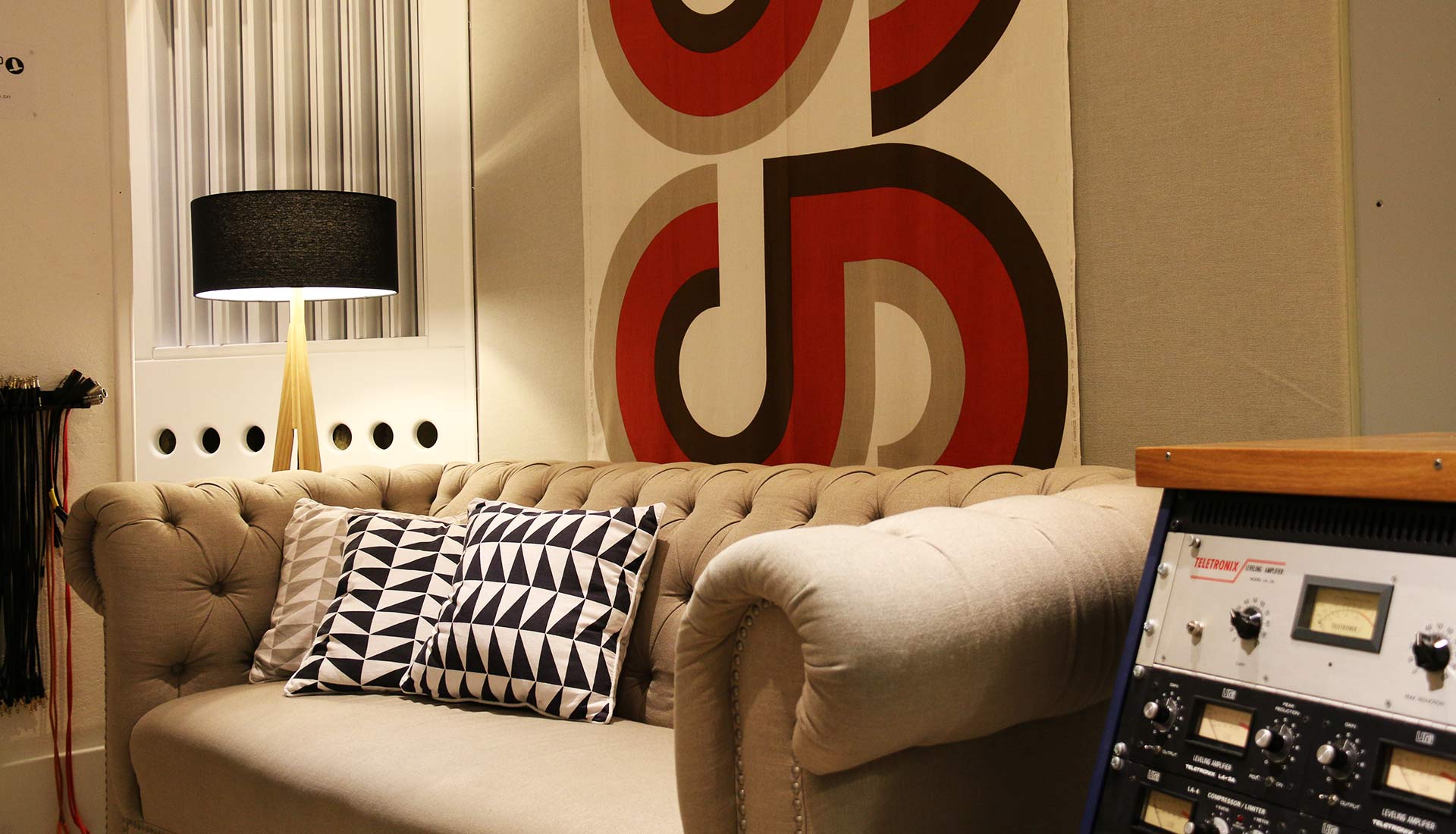 Interview With Nick
Q: This area seems to be a hive of arts and crafts, small business and studios. You guys seem to fit right in. Was it hard to initially find a space?
A: I was very lucky to find a space to lease which was built as a recording studio back in the early 1990's, so it already had all the sound-proofing and isolated rooms, I just needed to take over the lease and then do a massive refurbishment. The refurb was a long process, taking the best part of 2015 to complete, but at least I didn't have to build the rooms!
Q: So how long has One Flight Up been open for business?
A: The studio began operating as of 2016. There was still a 'teething' period initially though, to fine tune the operation of the place, so it's really only been this year that I've really been able to put 100% into promoting and growing the business. But it's working out great: everyone that comes through – be they musician or Producer – absolutely loves the place and can't stop raving about it, so the long process of setting up and opening has paid off.
Q: Tell me a bit about yourself and what prompted you to get into the recording studio business?
A: I started playing music in Primary school – guitar and drums. I've always loved music and didn't want to do anything else. My guitar teacher in high school was John Robinson (of Blackfeather fame) and he had a home studio set up, which is where I went for my lessons. I was fascinated by all the equipment and just had to learn how to use it all! After finishing high school I went to SAE to learn Audio Engineering, then spent the next 10 or so years doing bits and pieces around the traps, developing my skills, and buying audio gear whenever I could afford it. I slowly built up a collection to the point that I had to open my own studio!
Q: You've done a really tasteful fit out not just in terms of the gear, but also in the interior design of the space. Did you do this or did you get professionals in?
A: Thanks! I did this myself. So many studios are dark and dingy, so I wanted to do the opposite and make a space that was light, airy, comfortable and conducive to the creative process. It's worked out really well – I have clients from all musical genres telling me how much they love the design!
Q: Let's talk about the gear. You obviously have not skimped in this department – all your gear seems top notch and in extremely good condition. Is it something that you bought specifically for the studio or did you accumulate it over time?
A: It was definitely accumulated over a long time, though since taking on the commercial lease and opening the studio I've invested more to bring every aspect up to a world-class level.
Q: You have the API 1608 console fitted with 32 channels. This console is a beast. Why did this console win out when there are others by SSL and Neve in a similar price point?
A: Let's face it: 99% of mixing these days is in the box. So in this era a console is all about tracking through. That means it's about the pre-amps, the EQ and good routing options (not automation). So I ruled out an SSL desk pretty early on. They were always a desk for mixing (because of their clarity) while transformer-based desks (Neve's and API's) that add some analogue goodness were always the go for recording. Hence the old saying "track through a Neve or API, mix on an SSL". So after ruling out an SSL, it was down to Neve or API. I looked at the Neve options and I looked at the API options. There's something about the 1608. It has everything you need, and nothing you don't, in a compact, straight-forward package. It's built like a tank and the sound is just Jaw-Dropping. I remember when I first got the 1608, the very first thing I did was just play a reference CD through it. And from the opening seconds I knew this console was something incredibly special. So if it can do that to a stereo CD, imagine what it can do when you track you whole record through it?!! Sheer Analogue Heaven.
Q: What is the studio primarily used for?
A: There are 2 studios here. In Studio 1 we're all about recording music. Bands and artists, singles, EP's and albums. In Studio 2 we have a number of resident Producers who regularly use the space for voice-overs, post-production, mixing (in the box), as well as music recording (overdubs & acoustic solo artists).
Q: Do you have an in house engineer or can people freelance here?
A: I've got a great team: Tim Carr is our Head Producer (ARIA winning, multi-platinum selling), and Adam Barns is our Head Engineer. They're both extremely talented guys and I'm very lucky to have them on board. There's also an ever-growing list of freelance Producers and Engineers who book the studios to record their clients. Whatever you need the studios for – we can accommodate you!
Q: Lastly what are your rates and how can people get a hold of you?
A: Our rates are pretty incredible really. I've certainly under-cut all the competition on rates, yet we're widely regarded as one of the best studios in Sydney. It's all about growing the clientele and giving them an experience and result that is world-class, yet affordable for indy musicians! We offer Single and EP package deals, as well as Mixing and dry-hires. All the rates are on our website: www.oneflightup.com.au