Audient Nero // Everything you want from a MONITOR CONTROLLER!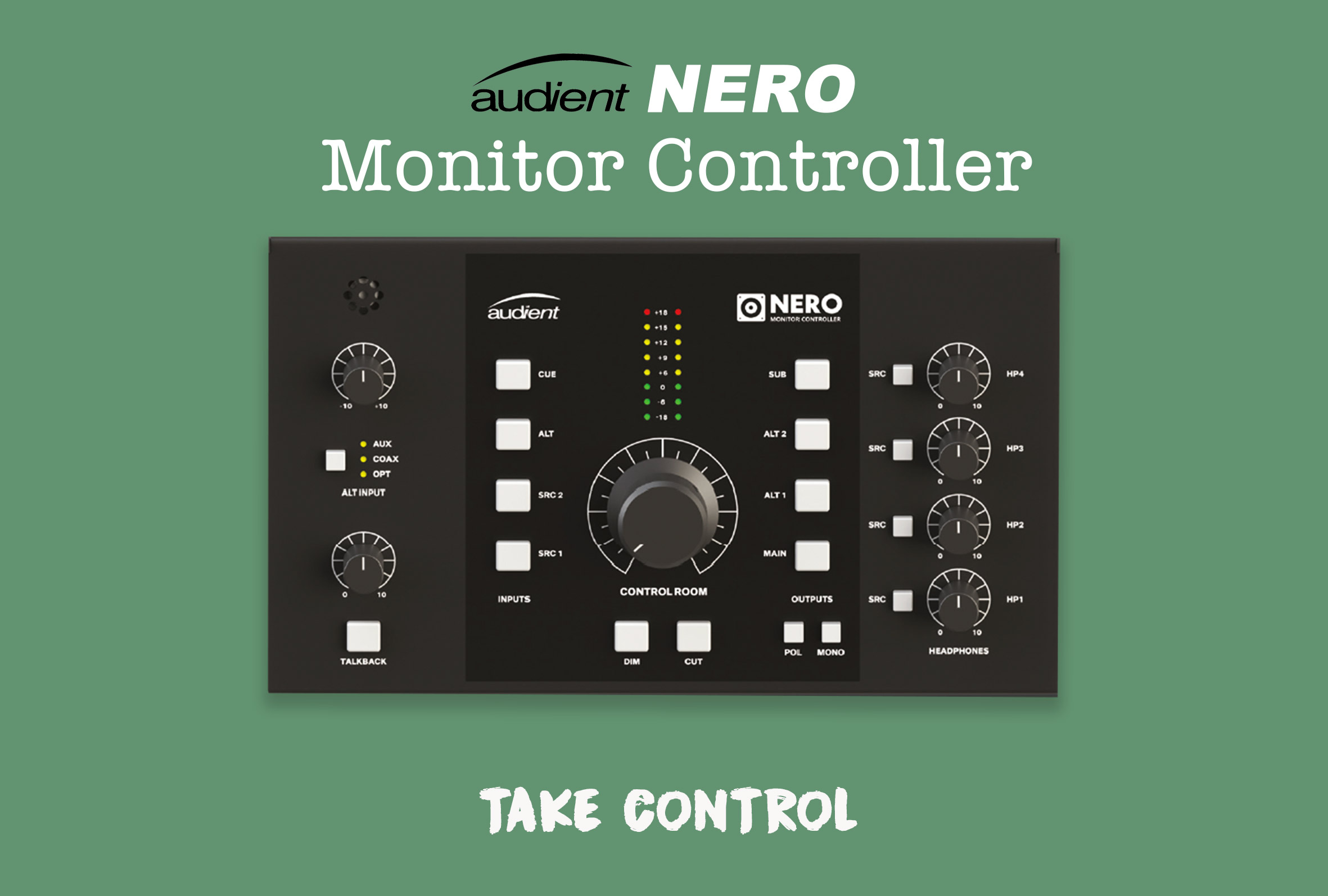 The new Audient Nero could just be everything you ever wanted from a monitor controller. It has an impressive feature set, is compact in design and is well priced – but above all else and embodies the same high-end quality that Audient is well known for. Legendary Audient Engineer David Dearden has taken his experience and knowledge gained from building high-end large-format mixing consoles and distilled it into a small format monitor controller.
Let's look at the features:
3 discrete stereo speaker outputs
Precision Matched Attenuation that perfectly matches the volume of the left and right channels of your stereo signal
1 Subwoofer output that can be assigned to any set of speakers outputs
3 stereo source inputs
Stereo CUE input to reference what your artist is hearing
4 stereo high gain headphone outputs with independent level control for each
Built-In Talkback microphone
External input for dedicated talkback mic with phantom power
SPDIF coaxial and optical input
DIM and CUT switches
Latch or non-latch talkback, Dim and Mono switches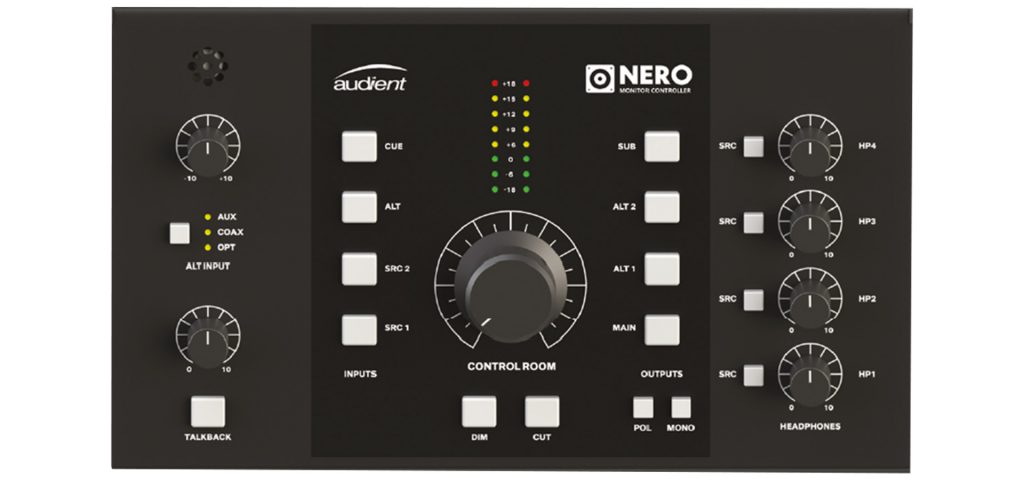 These days a professional Monitor Controller is much more than a basic speaker selector, however, this feature must not be overlooked. The Audient Nero uses Precision matched attenuation so that each independent output has a solid stereo image with perfect volume balance of the left and right channels. Nero offers 3 discrete stereo output pairs and you can add the sub output to any of these pairs independently.
Cue Input and Select
As the engineer in the control room you typically want to monitor the main mix, however, it would be handy to tap into the headphone mix to correct any headphone balance issues – this is where QUE Input comes in. Just select it as the source to hear what your artist is hearing.
Build Quality
The Audient Nero build quality is as good as it gets. Audient use the same full metal chassis that is used on all their products. The buttons feel solid and the knobs smooth and exact.  The layout is exactly how you would expect it. Everything is in the right place. It's easy to use and every button switch and knob is clearly labelled.
There are many Monitor Controllers on the market at varying prices and quality. Nero hits that perfect balance offering exceptional quality with a host of useful features at a price point that is certainly going to make a lot of people happy.

We have a good list of Audient retailers Australia wide so if you are looking for where to buy Nero CLICK HERE to find the closest Australian Audient retailer in your state.