Anasounds Effect Pedals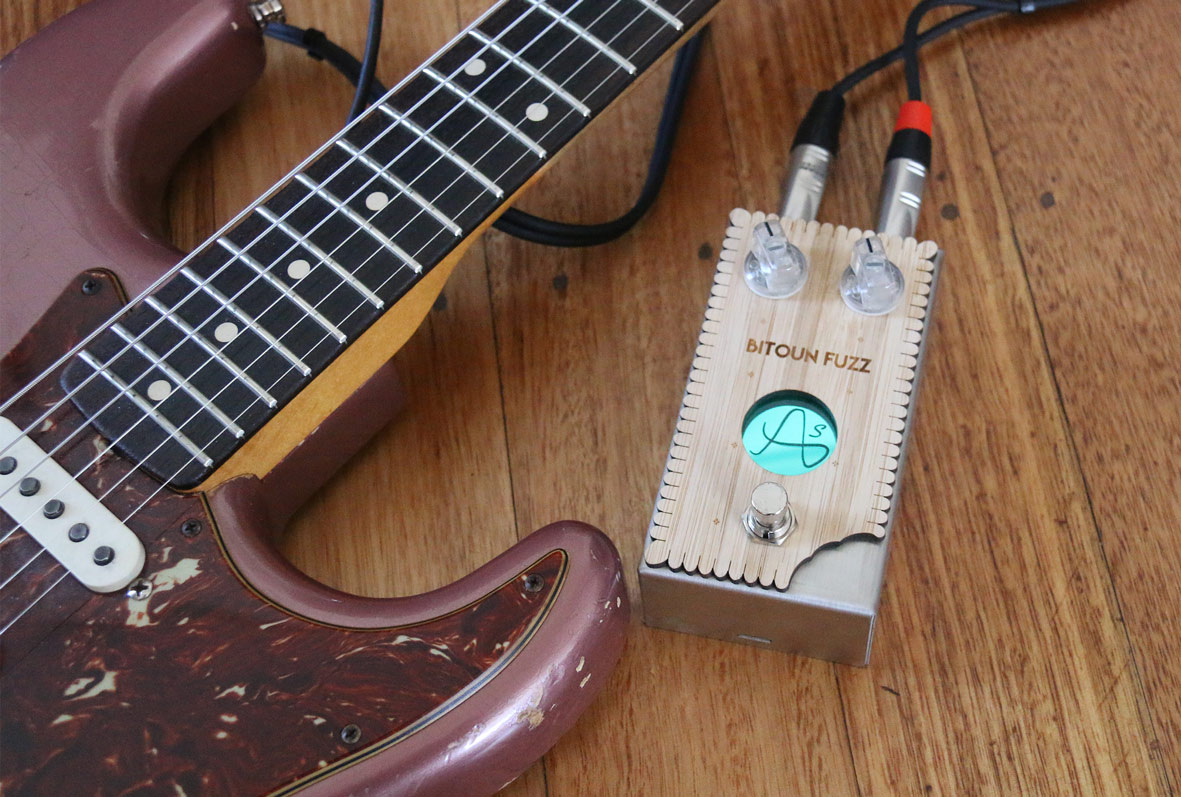 Studio Connections Australia Welcomes Anasounds
Who and What is Anasounds?
Anasounds is a young, boutique guitar pedal manufacturer in the sunny South of France. They may be small but they are making some big waves in the guitar pedal market. Anasounds was created in 2013 by Alexandre and Magali. Alexandre, an electronics engineer and passionate guitarist created his first pedal for his own need, the pedals then became popular and step by step the Anasounds company was established.
Magali is the creative force responsible for the Anasounds visual design and brand image and Alexandre continues with the electronics to create Anasounds guitar effects and related products. The result is pedals that sound great but also look great on your pedalboard.
Both Alex and Magali are extremely proud to see guitarists using their creations all around the world. We at Studio Connection hope they see some Aussie Musos putting them to use too.
In a world where overdrive, distortion and delay pedals are everywhere what sets Anasounds apart from the rest?
Anasounds are unique in that they have built a fully mechanical Spring reverb pedal combo that not only looks good but sounds fantastic too.
Meet ELEMENT
ELEMENT // Mechanical Spring Reverb!
Anansounds has developed a system that uses a standard-sized guitar pedal "ELEMENT" that feeds a choice of three mechanical reverb tanks of varying sizes. Le Bon, Le Brute and Le Truand – loosely translated to The Good, The Bad and The Ugly!
Anasounds Element spring reverb can be used to create those classic drippy surf pop sounds of the 60's but that's not where it ends. Many have used Element for unique ambient textures on guitar drums and synths. This is not a pedal that is locked to one specific genre of music. Use it to add that organic reverb sound to your playing or use it fully wet for mysterious ambient drones.
Have a listen to Anasounds Element here.
Anasounds don't just stop here. They have created a line up of pedals that have a particular analog flavour. While digital effects have their place, analog has a pure organic tonal character that many guitarists seek out. Take the High Voltage or the Utopia analog delay for instance. These pedals have a life of their own and will breathe life into your playing style.

Anasounds use precision lazer etched bamboo faceplates on their entire range of pedals designed in-house in France by Magali // they look awesome on your board. All pedals have a large backlit circular logo letting you know the pedal is on. These pedals look great.
CLICK HERE for where to buy Anasounds Pedals in Australia.