You asked for it and now you get it – The Warm Audio Bus Compressor!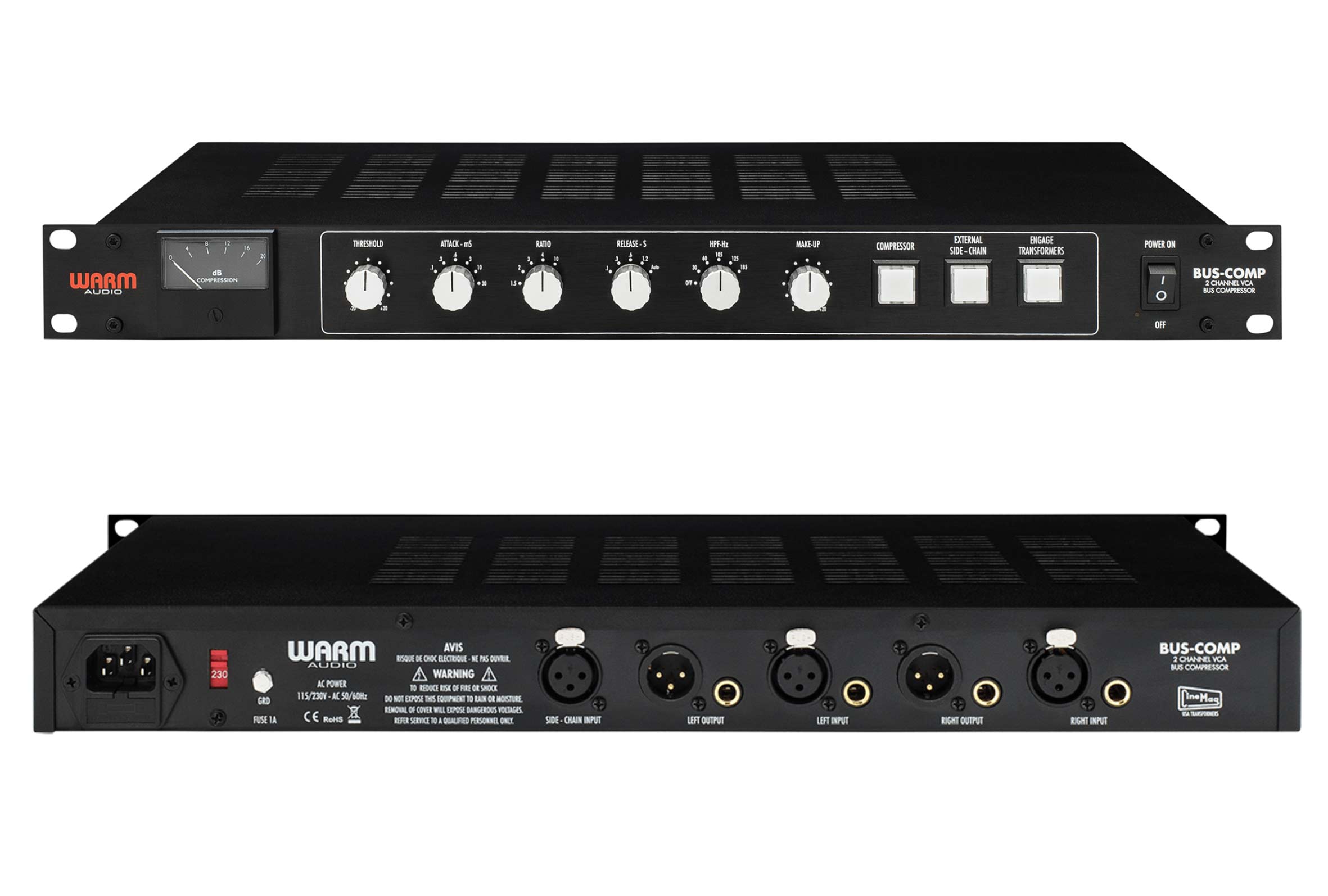 As you know Warm Audio makes high-quality reproductions of classic outboard recording gear – compressors, EQ, preamps and microphones. Over the past year, customers have been vigorously requesting they make a stereo bus compressor based on the highly acclaimed SSL bus comp.
Well in silence, Warm Audio have been hard at work making this request become a reality. In true Warm Audio form, they have now released a faithful reproduction of this classic compressor at a very affordable price allowing home and project studio owners the chance to add this piece of kit to their audio toolbox.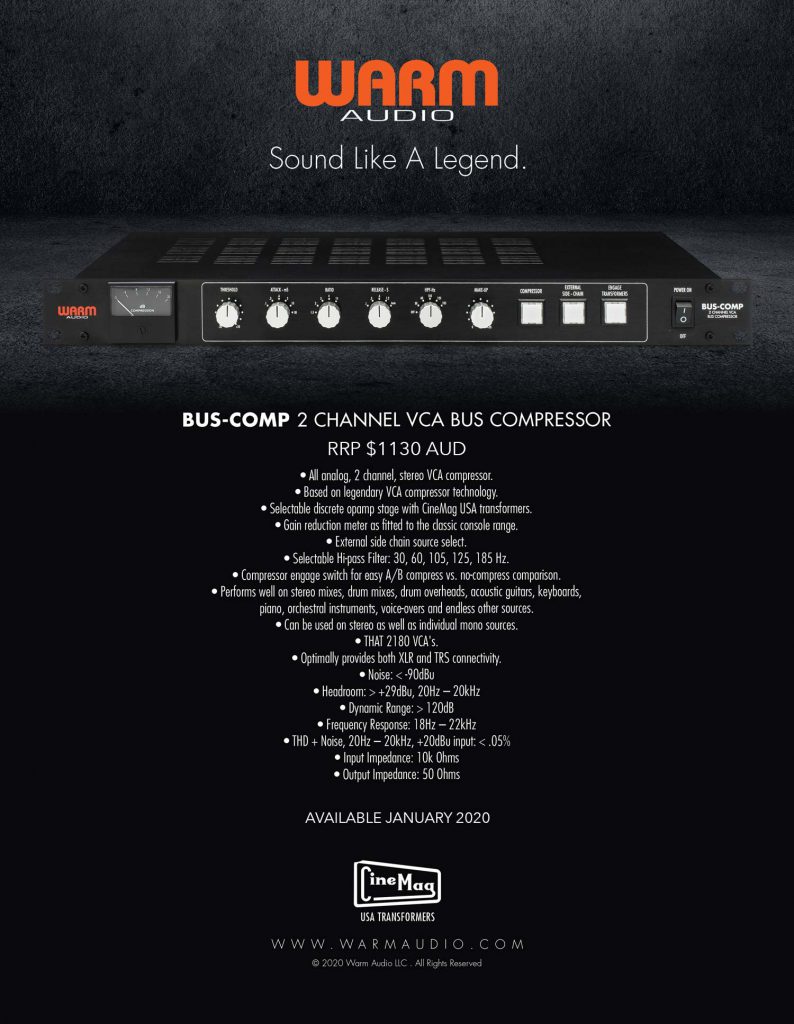 From Warm Audio
The Warm Audio BUS-COMP is an all-analog, 2 channel, stereo VCA bus compressor based on classic circuitry that has provided silky smooth tone for decades. Stereo VCA bus compressors are masterful at controlling dynamics on many sources, but they have become widely known for their magic touch on stereo mixes.
CLICK HERE for more information
CLICK HERE for where to buy Warm Audio In Australia
The RRP for the Bus-Comp will be $1130 AUD
ETA Shipping due Late January Start February