Devestation and Relief – An Interview With Tim Commandeur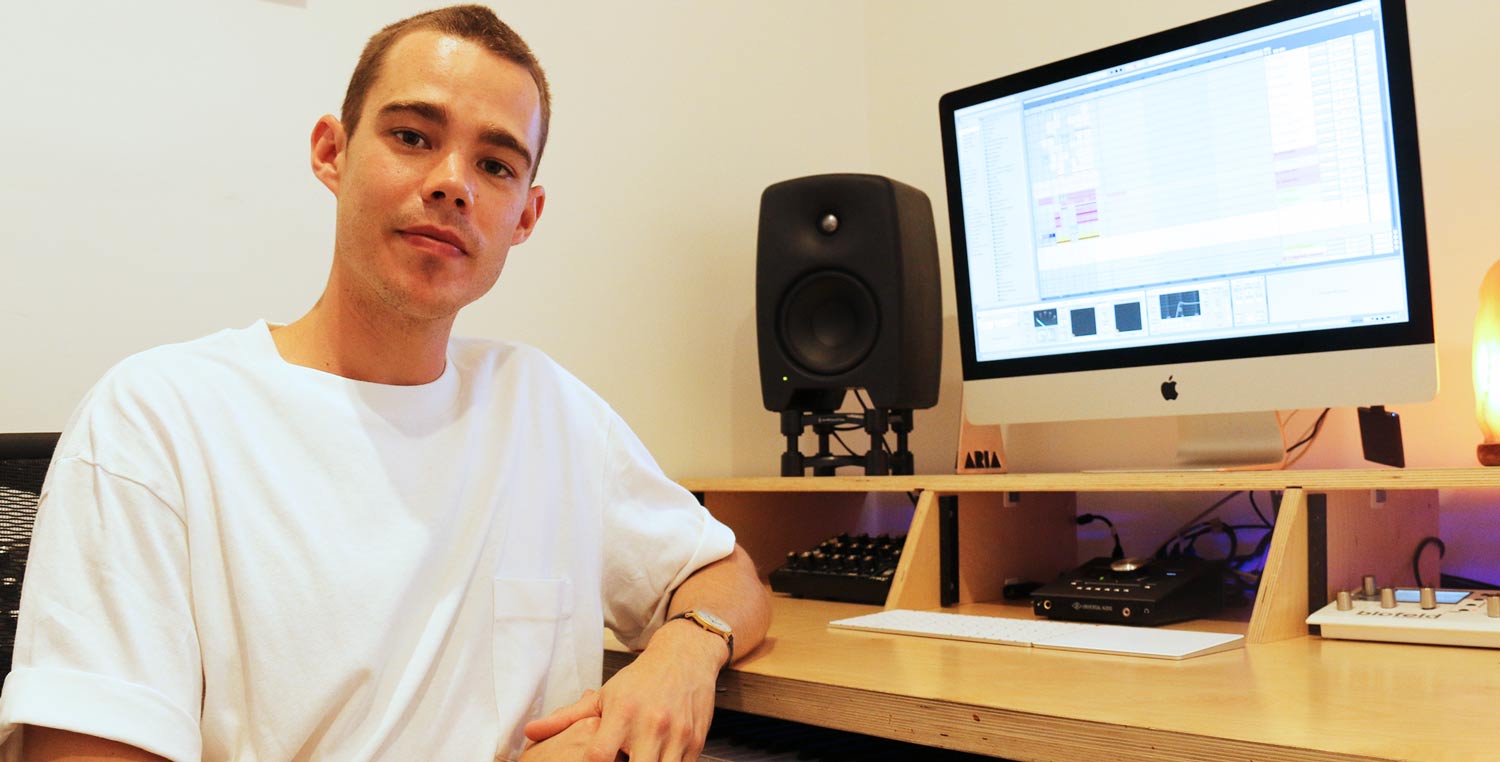 Tim Commandeur is Sydney Based Drummer and Producer. He recently was the recipient of some devastating news and as a result lost most of his studio gear – but it's not all bad. Find out how Tim reached out to Studio Monitor Manufacturer Genelec and received some relieving support in what could only have been described as an extremely distressing time.
Hi Tim, give us a bit of background about yourself?
Sure, I've been a drummer since I was 10 back in school, 20 years ago now. I started in a school band called Operator Please, we were active for 6 years. We made a couple of Albums and a few EP's and even won an ARIA for Breakthrough Artist. Once Operator Please wound up I started moving into production. The first DAW I used was Reason. I used Reason for a couple of years then a friend gave me a lite version of Ableton so I started to migrate into that and after 10 years I'm still using it. I now write all my own original music under the Name Commandeur.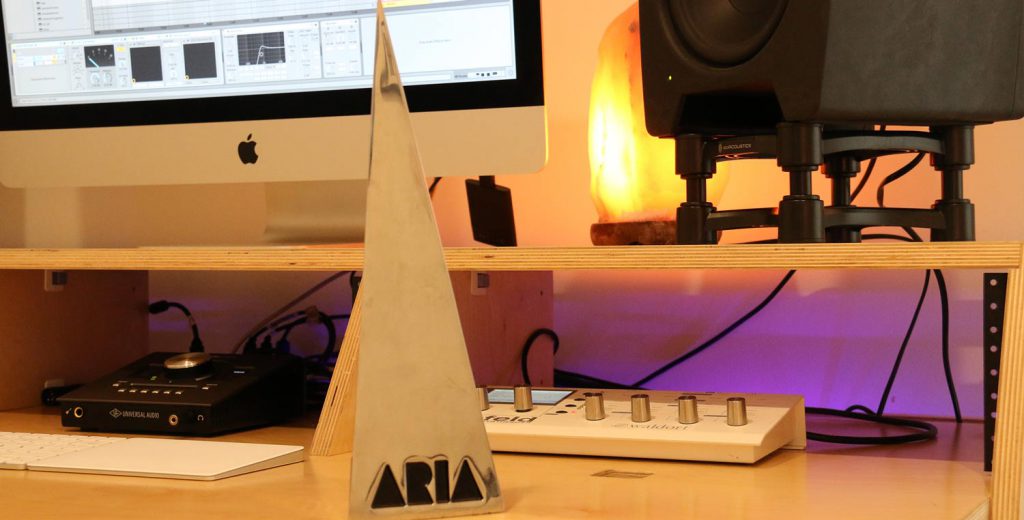 How did you move from being a drummer to producing your own material?
During the recording of the second Operator Please album, we had a producer on board who was doing electronic programming in Reason. I'd never seen a DAW before so I was really intrigued and inspired after that.
With Session view and Clip View Ableton is very a very different program to Reason. Did you find it hard to initially get your head around?
I don't remember it being too much of a leap. Reason was great in teaching me the basics of how routing instruments and effects worked. And the linear timeline gave me a good understanding for the Ableton layout so it was a quick transition there. The introduction of clips and looping was a big revelation though, it definitely changed the way I started constructing songs in the initial creation phase.
I can see an electronic drum kit over there so you obviously still drum. Do you drum with any other musicians/bands?
I'm currently drumming for PNAU and Tkay Maidza in their live shows. I also do gigs for international acts that come through and need someone on ground. Recently I played with Dua Lipa and King Princess.
That must be exciting. When the international artists come out to Australia how do they access you?
It's always different. With King Princess, her agent was Operator Please's agent so he recommended me when they were looking. For Dua Lipa it was through a friend who is a musical director that was helping put together the band. PNAU and Tkay Maidza saw me online on one of my drum videos – I cover people's songs while playing live on my electronic kit.
You have a great little studio here with some nice bits of kit but you recently had a disaster in your previous studio – Tell us what happened?
In late 2017 I had a studio in Marrickville that I shared with a Sydney band called the Nights and a friend who also produced. One night I was in Melbourne doing a show with Tkay – I was sitting in my hotel room and got a call from the owner of the studio who asked "Is anyone in the building because the whole building is on fire!" I was sitting in my room feeling pretty shell shocked as I couldn't do anything, but the rest of the boys went down and watched as multiple fire trucks tried to put the factory fire out –  it was really hectic – they were there till the early hours of the morning trying to get it under control.
Do you know how it started?
No – there was no conclusion as to how it started so that's still a mystery! There were a few different artistic studios in there and they all were affected by the fire.
It must have been devastating – Did you lose much gear?
Yeah, we lost a lot but there were a couple of salvageable items that luckily survived the fire, smoke and water damage like the Moog Sub 37 and a couple of little synths, but unfortunately most of it was either completely burnt or was too smoke damaged. We couldn't get in for a couple of months due to asbestos and fire investigation so when we did finally get in everything was either full of mould or too damp.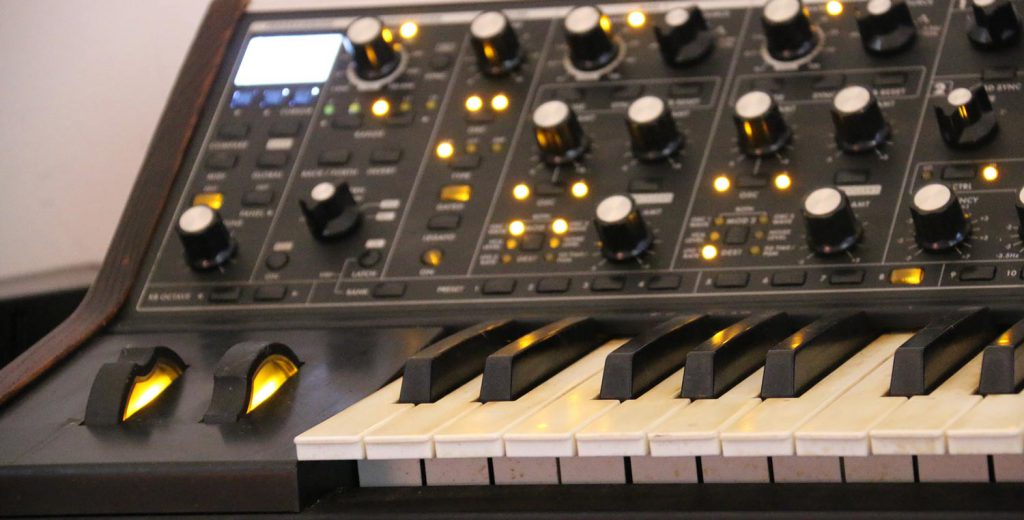 It must have been a wreak so how did the Sub 37 survive?
In our factory space, we had built a little room within that. The room that we constructed was somewhat fireproof due to the wood used. The studio did burn eventually and the fire got in but thankfully the Sub 37 was in a place that didn't go down. For years the smell of the fire still permeated what ever room it was in.
You lost your Speakers too?
Yes… My Dad, who recently passed away, ran a professional recording studio on the Gold coast. He did jingles, voice-overs and other production work. When he passed, I inherited all of his gear which included his Genelec Speakers.
It must have been hard losing your dads gear but you reached out to Genelec and they helped out by providing you with a replacement set of Monitors – that must have been a huge relief.
It was – it was so devastating losing everything on top of the sentimental value so I contacted Genelec via the contact us form on their website, told them my story and they got back to me saying they had a pair of M40's in the warehouse they could give to me as a replacement!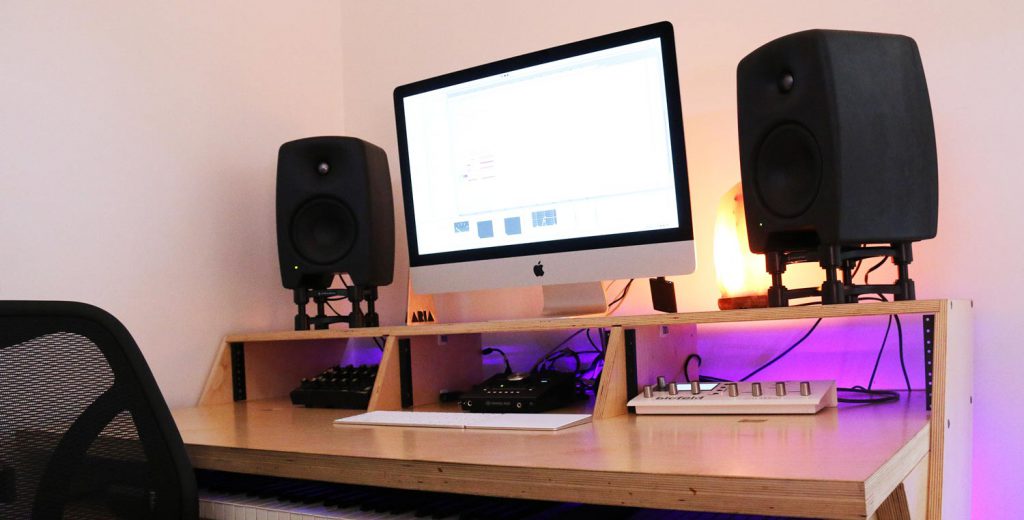 Is that what you had before?
No my father had a set of 1032's that he had since the early 2000's. In 2016 when I inherited them they still sounded incredible after all those years so I was really happy to have them. They just last the test of time.
So you now have your monitors back… do you like the M040's?
Yes, they sound great. The thing I love about these speakers is the adjustments on the back so I can tailor them to my room.
In addition to your YouTube drumming clips you have some really nice full videos – I assume these are your originals?
Yes, I started releasing original music in 2016. I did a couple of film clips which I put up on Youtube. I also just released my latest single a few weeks ago, Nothing Else!
Do you have a Video Clip of this new track?
There's no music video for Nothing Else but you can hear the track here –
Did you do all the work on these tracks here?
I record most of it here and get outside help with the mix and master. On my latest single I had Anthony Garvin mix and Leon Zervos at 301 to master it, they did such a great job.
Have you submitted these to Triple J unearthed at all?
Yes, all my songs are on Unearthed and they've been very supportive! They've been giving it a few spins on their Unearthed Radio as well as Triple J.
Well I'm glad you're back up and running – thanks for chatting with us today and good luck with the new track.
You can See Tim's YouTube Channel here:
https://www.youtube.com/channel/UCILy-znwtULjG7tukKnF4Sw/featured
  If you would like to contact Tim for any drum work see below for details:
Email: commandeurmusic@gmail.com