USE EVO4 TO RECORD A SKYPE INTERVIEW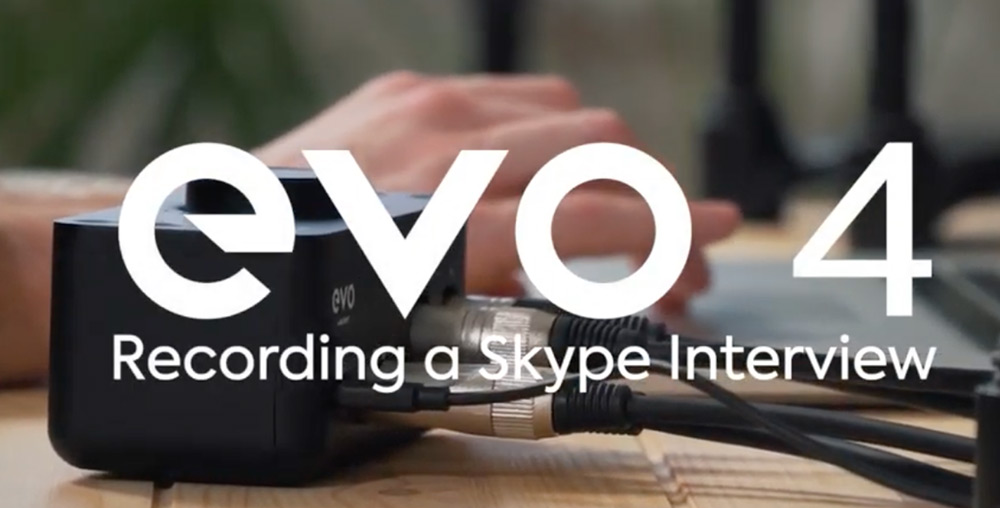 In this time of isolation, we still need to connect with our friends and work colleges. Unfortunately, we cannot meet in person so the next best thing is to have meetings online. There are a few ways of doing this and one is via SKYPE calls. SKYPE is a great way of connecting people from far away and in times where we cannot meet up in person. Rather than taking notes of these important business conversations why not record them so that you can refer back to them at any time.
The new Audio interface from EVO by Audient, the EVO4 uses a very cool feature, Loopback, to enable you to record SKYPE calls in high quality. This video shows you exactly what you need to do in an easy step by step procedure.
Loopback is not just useful for SKYPE conversations – the Loopback feature allows you to record any online content that is coming from your computer in high-quality audio; be it a podcast, game commentary and work-related meetings.
Follow these easy steps in the video below to use EVO 4 to record your SKYPE call.
EVO 4 is available now through our Australian EVO by Audient retail network.
CLICK HERE to find out where you can buy EVO4.