GUY SEBASTIAN IN THE STUDIO
In 2019 international singer/producer Guy Sebastian had completed his freshly built home recording studio and was looking for a new set of near field studio monitors to work with. After trying several options he settled on a set of Genelec 8341s. Guy has been an advocate of Genelec, owning a set of large-format 1034A main monitors for some time, but he wanted something a bit smaller for his general day to day work. So when Guy reached out to Studio Connections for some install information on his 1034s, discussions began on trying out a set of the 8341s for his near fields. For Guy, the speakers had to not just sound great but look great too. They needed to sound tight, focussed and be non-fatiguing for regular work, as well as fitting into the overall design aesthetic of the studio. So when it was time to chose Guy went for the Genelec 8341s in Arctic White. The result is a perfect set of near-fields that fit perfectly into his black and white themed studio.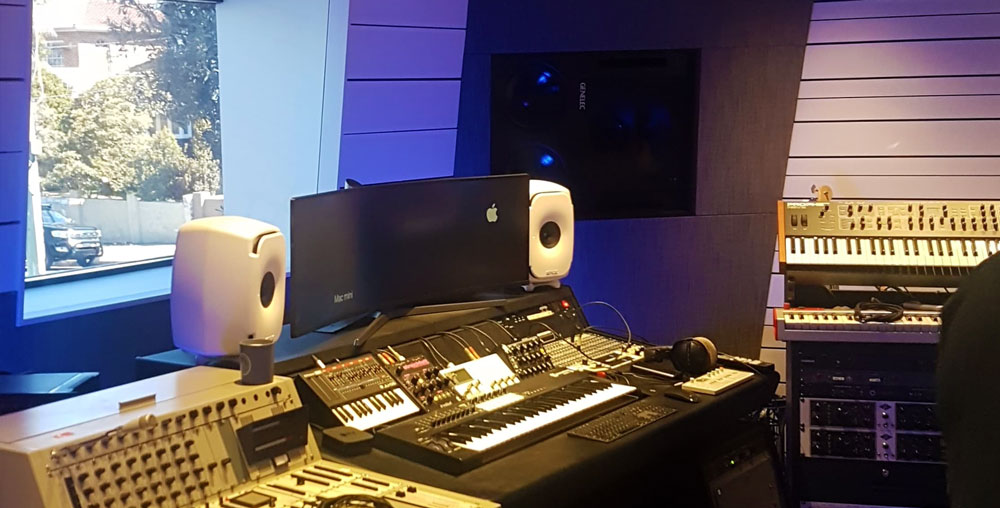 Once installed and calibrated we caught up with Guy to record an interview and see how he was getting on with his new monitors. In the interview Guy elaborates on why he chose the Genelec 8341 monitors. He tells us how the new studio came about and discusses his workflow and some of the gear he uses.
Genelec has recently published a case study on Guy based on the key points from our interview.  If you would like to read their story you can check it out here:
GENELEC –  "Guy Sebastian brings the mix home with Genelec"