NEW FROM WARM AUDIO
INTRODUCING THE WA87 R2
In 2016 Warm Audio introduced one of the most talked-about 87-style FET condenser microphones in the industry with the release of the WA-87. In typically Warm Audio fashion they made the looks and authentic vintage sonics of the original 87 affordable to customers for the very first time. Simply put, the release of the WA-87 changed the industry's perception of what could be achieved at an affordable price.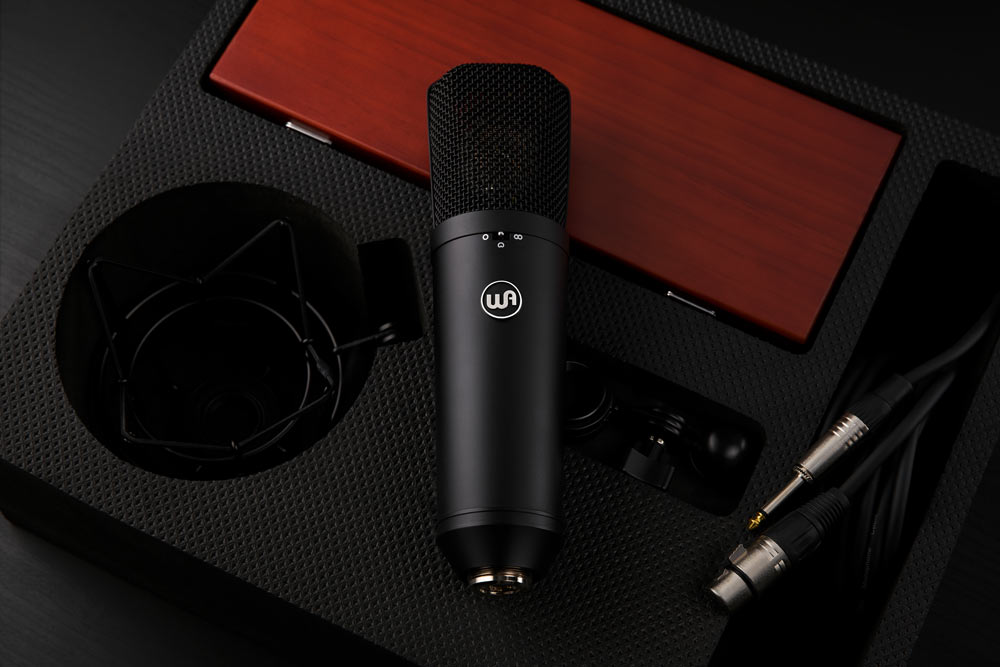 Based on classic 60s circuitry, the WA-87's rich sound became a favourite of countless producers, engineers, and home recordists everywhere.  It was Warm Audio's first microphone and a verifiable hit, and in recent years they've followed it with many other successful and ground-breaking designs including the WA-47, WA-251, WA-14 & WA-84.
Since the release of the WA-87 in 2016 Warm Audio learnt a bunch more about microphone manufacturing, and they've proven that they can shatter the industry's quality expectations at affordable prices. That experience drove them to see if they could improve the WA-87 in tangible ways without having to raise the price, and the result is the new WA-87 R2 (Revision 2). Warm Audio used everything they've learnt about recreating vintage microphones in the last five years to bring it even closer to the sound, vibe and performance of the original 60s classic we all know and love. We're ecstatic to bring you the result – in short, the new WA-87 R2 is bigger, bolder and just plain better!
---
WA12 MK II BLACK
WA12 MKII BLACK – SAME WA12 MKII, NEW LOOK!
Warm Audio is very pleased to announce that the classic WA-12 MKII has a new and improved design! Like they previously did with the TB12, they are phasing out the current orange WA12 MKII and replacing it with a black version. 
Check out the video below for a refresher on what makes the WA12 MKII Black such a compelling design, and why every recordist should have one in their arsenal.