EVO BY AUDIENT SRB BUNDLE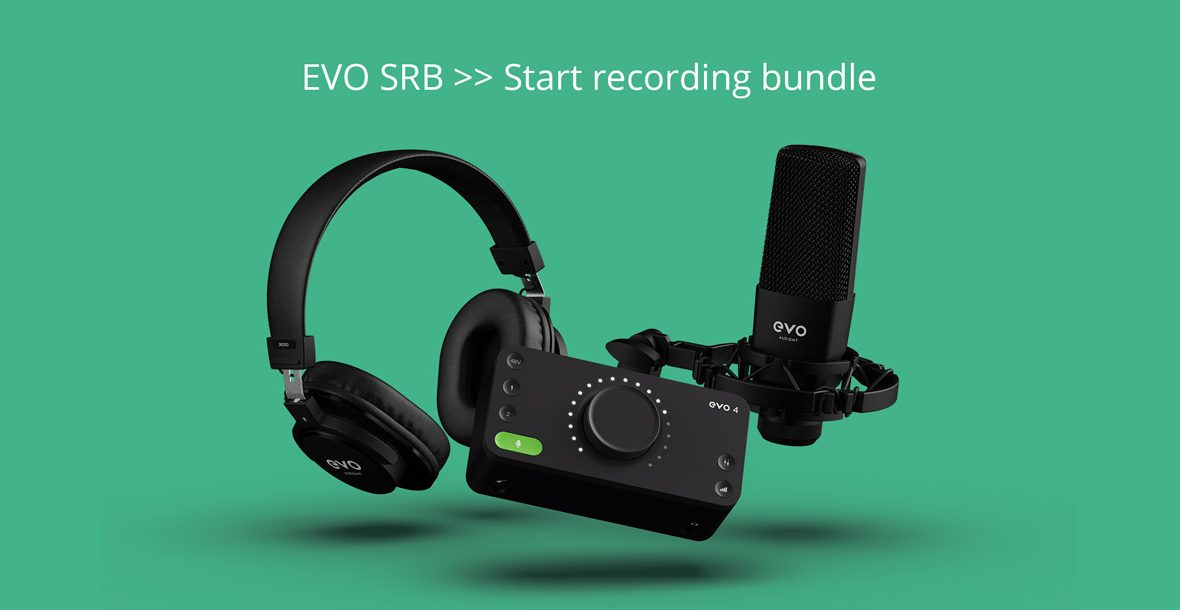 The new EVO 4 SRB (Start Recording Bundle) is designed by Audient to offer the entry-level producer, podcaster and live streamer a complete one stop shop recording bundle at a friendly low cost. The bundle includes the Music Tech 2020 No. 1 Best Audio Interface under $300 USD – the EVO4, plus the new EVO SR1 condenser microphone, the EVO SR2000 fully enclosed headphones and all cables. All designed by EVO by Audient to work seamlessly together.
EVO by Audient SRB Price: RRP $355 AUD for the Bundle
This bundle is shipping now so head to CLICK HERE for a full list of our Australian Authorised EVO Retailers.
.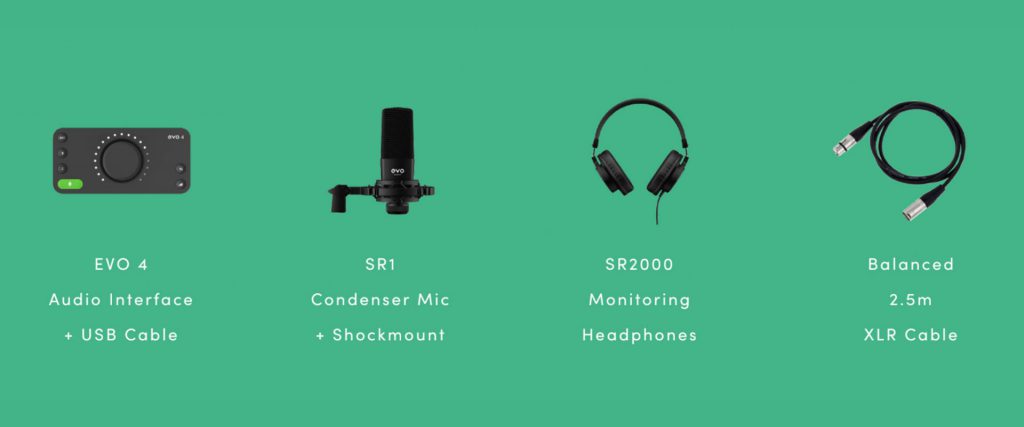 .
WHAT YOU GET
● 1 x EVO 4 Audio Interface
● 1 x SR1 Condenser Microphone
● 1 x SR2000 Monitoring Headphones
● 1 x Shockmount
● 1 x XLR Cable
● Free Software and Plugins
● iOS Compatible
.
THE INTERFACE // EVO 4 by Audient
EVO 4 – Capture your microphones and instruments by recording audio directly to your computer with EVO 4's intuitive feature set. Combining leading tech specs with astounding performance and sound quality, EVO 4 is the ultimate interface for beginners and pros alike.
.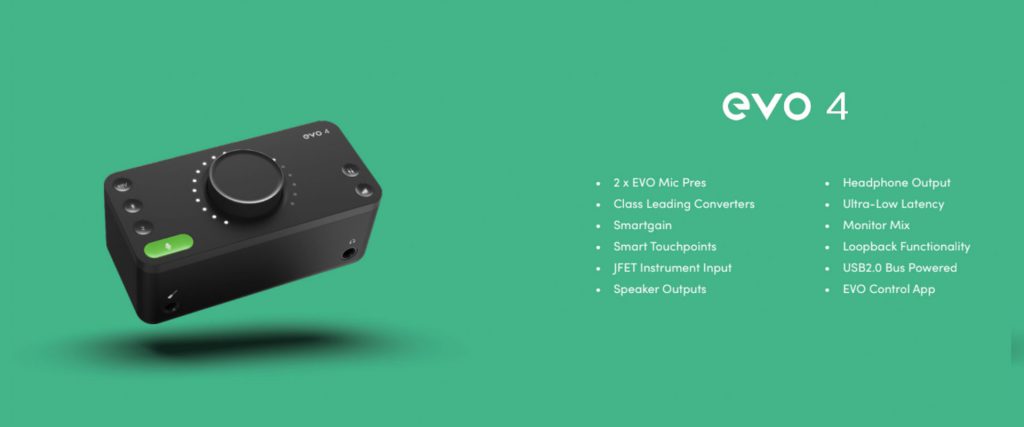 .
THE HEADPHONES
The people at EVO by Audient realise you need a good quality set of fully enclosed headphones to record with. The headphones need to be fully enclosed so that the sensitive condenser microphone doesn't pick up any external spill that may leak out of open-backed headphones and ruin your recording. The SR2000's Monitoring Headphones not only deliver superior audio performance but have been engineered to provide long-lasting comfort. The 40mm Neodymium drivers consistently deliver accuracy and clarity where you need it most, helping to make sure you make the right sonic decisions when recording and mixing.
.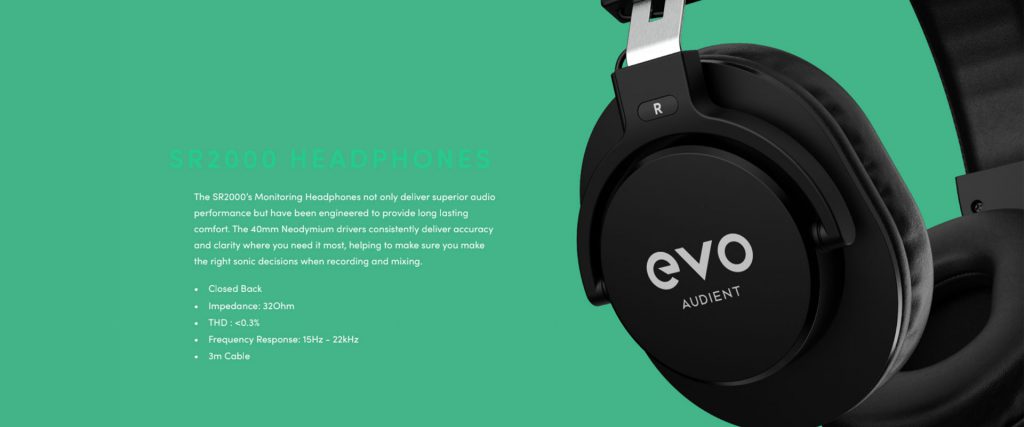 .
THE MICROPHONE
Meet your mic, the EVO SR1. Capture every detail and nuance of your performance from the moment you hit record with the SR1 condenser microphone. Its large-diaphragm design and versatile nature will give you studio quality recordings no matter the source. A condenser microphone was chosen for this bundle rather than a less sensitive dynamic microphone because a condenser will capture detail with precise accuracy – something that is important when recording vocals, acoustic guitar or even podcasting.
.