NEXT GENERATION AUDIENT INTERFACES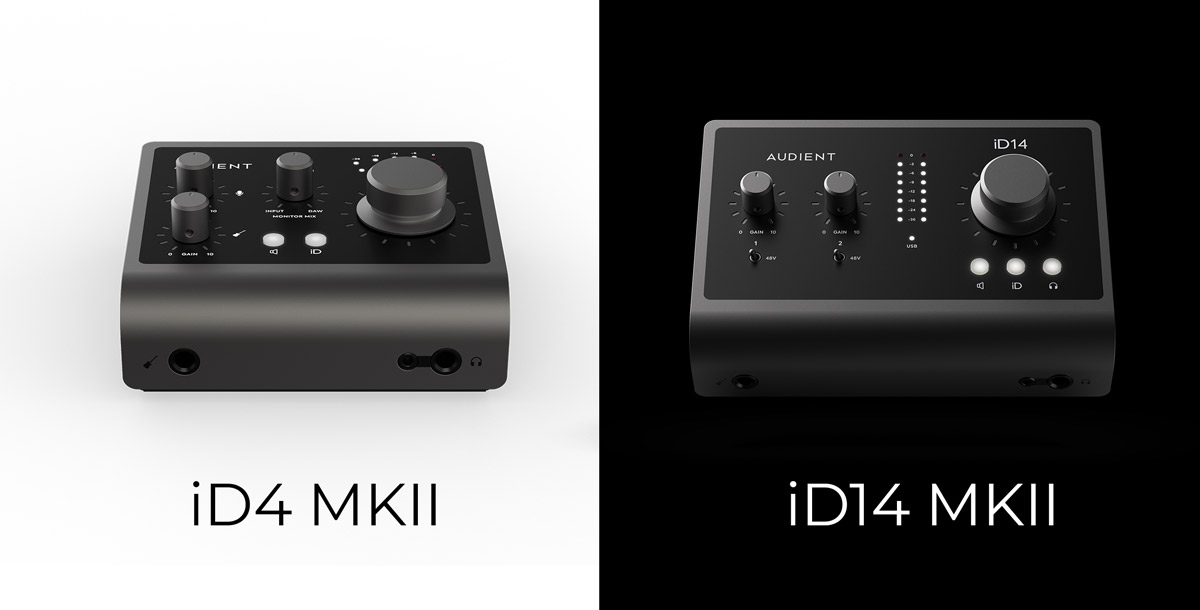 Audient has announced the immediate release of the next generation iD4 MKII and iD14 MK11 audio interfaces. The Audient iD series of interfaces are well known in the industry for their high-quality preamps, excellent audio performance, solid build quality and ARC plugin bundle.
So what's new in these two next generation versions?
The first noticeable update is cosmetic. You will see this across the entire product range as Audient has refreshed it's look with a major rebranding.  A new Logo and Website will accompany the announcement of next generation interfaces.
.
.
The new iD4 MKII and iD14 MKII have a darker colour way with the addition of the new Logo. They have both had a boost in audio performance with a bump in converter dynamic range. USB C computer interface has been implemented with USB3 protocol enabling full bus power to the preamps.  The original iD4 featured a dual headphone out (one on stereo minijack and one on stereo quarter inch jacks). This great addition has been carried over to the iD4 MKII and has also been added to the iD14 MKII. It enables the engineer and artist to have separate headphone sends. Lastly the iD14 MKII has 4 analogue audio outputs – two up on the original unit.
.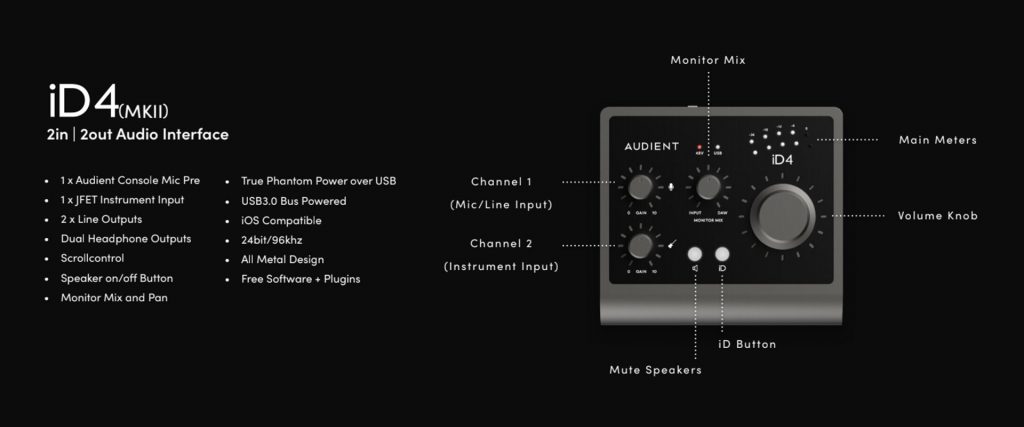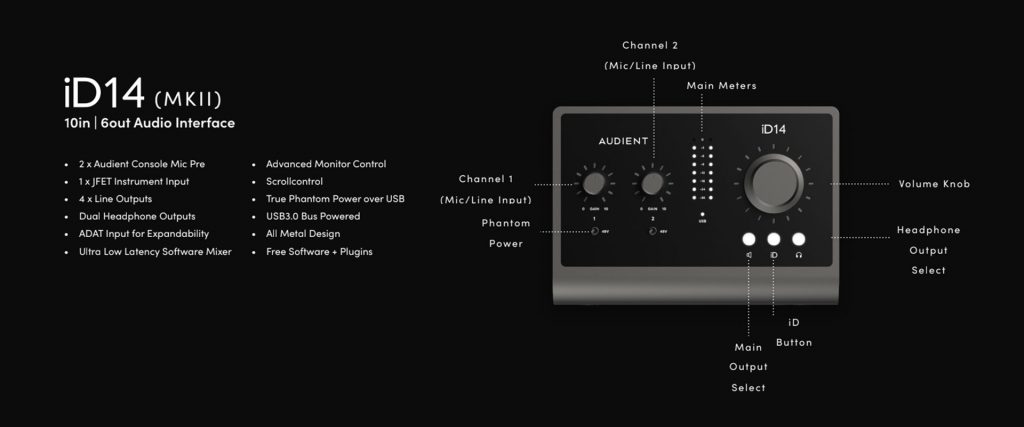 .
So how much will the next generation interfaces be? The good news is you get all this at no extra cost – that's right the new interfaces will be selling at the same price as the original units. Tick!
The new interfaces are shipping now so head to your local Audient Retailer to get one.
CLICK HERE for a full list of our Australian Authorised Audient Retailers