Meris LVX Modular Delay Pedal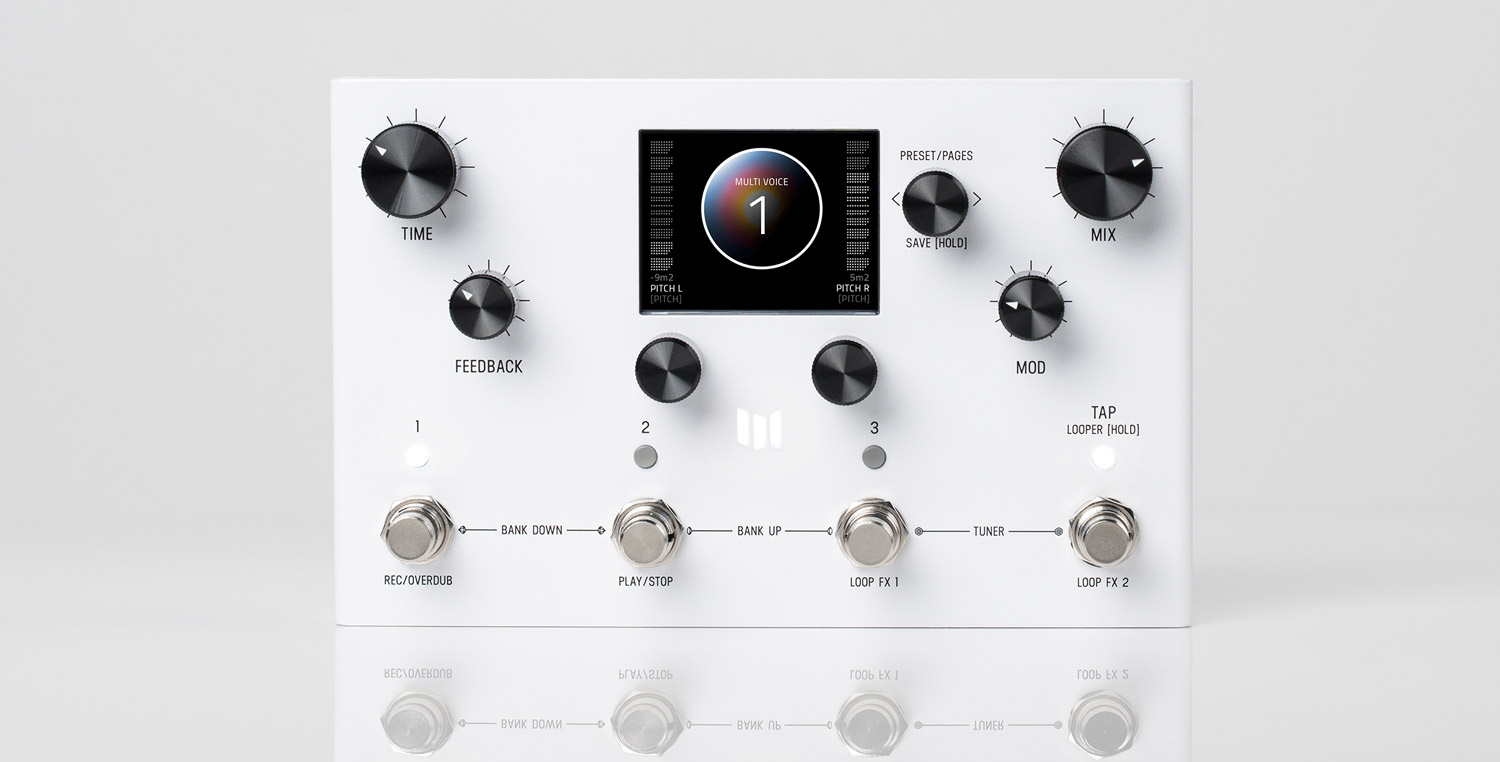 Over the past 2 years Meris have been working hard on the development of a new pedal, the Meris LVX Modular Delay System. The LVX is a departure from their previous pedals in form, however this pedal is unmistakingly Meris. LVX is a slightly larger pedal than the classic ENZO, Polymoon, Hedra, Mercury 7 and Ottobit JNR and offers presets with the ability to create your own sounds and save them into custom preset slots.
Meris claims, "LVX is a Modular Delay System which breaks the paradigm of pre-set delay types in favour of freedom and flexibility. A completely new UI and user experience has been designed from the ground up to make LVX immediately intuitive to navigate. The architecture of LVX allows ultimate creative freedom to design a custom delay. The pedal features discrete processing elements and control signal modifiers that can be connected as desired for nearly infinite flexibility in crafting custom sounds"
Another thing to notice is that Meris has utilised individual left and right jack inputs rather than the combined stereo input used on their previous pedals. They also added traditional MIDI in and out connections and a USB C connection. All very welcome additions.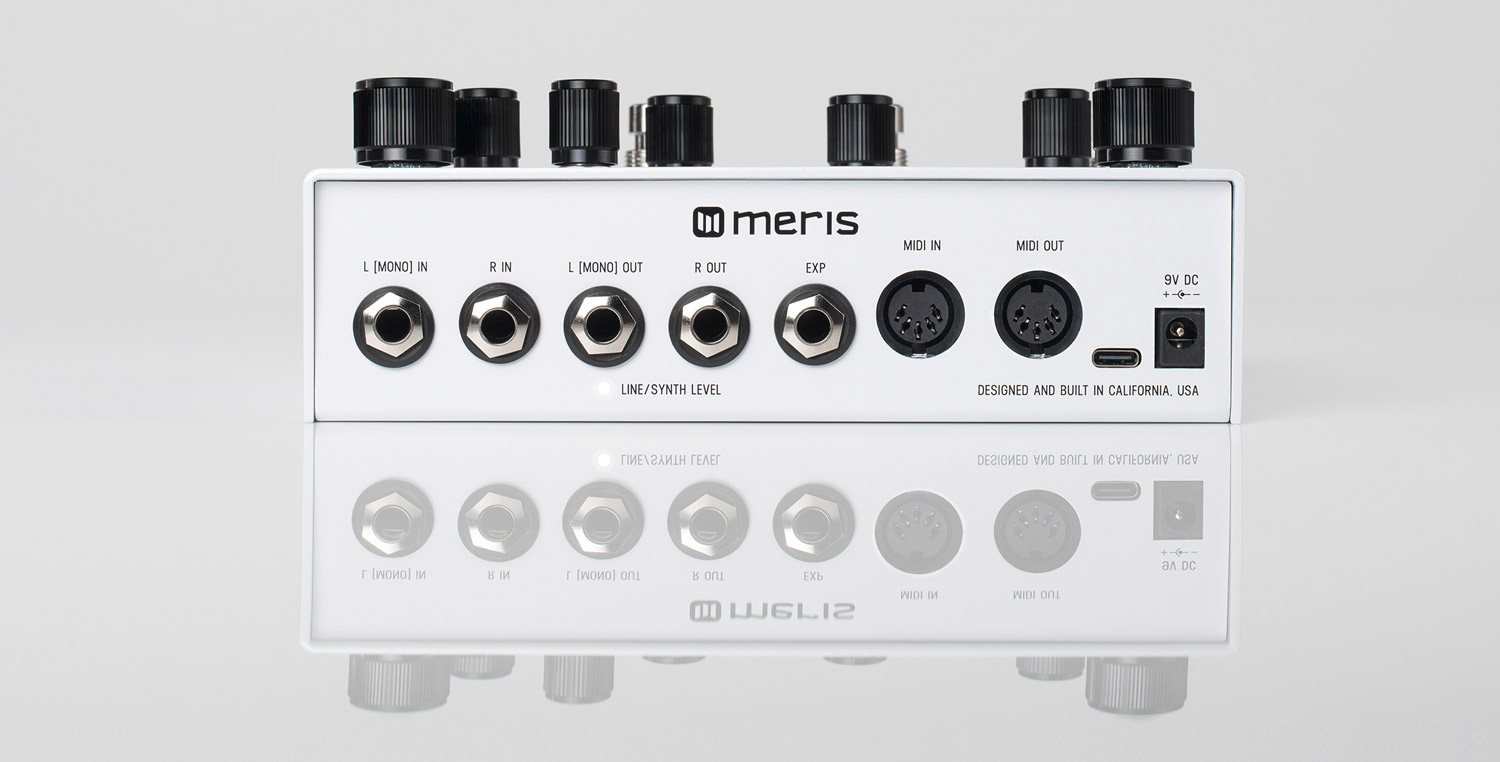 So how does the Meris LVX sound?
We haven't had a chance to get our hands on this pedal yet but going by the creative genius of Stephan from The Pedal Zone, this pedal has that hallmark Meris sound adding some very cool delay and modulation algorithms that allow you to build anything from a simple stereo tap delay to otherworldly intensely modulated effects. LVX also adds a looper with reverse, filtering and an amazing lo-fi cassette modulation which transports you to an older time frame but with a uniquely modern sound. Check out The Pedal Zone video below >>
Meris LVX Features
Modular Delay System architecture
2540mS of Highly Configurable Dual Delay
Advanced ARM Processor
Configurable Delay Structures, Types, and Processing Elements for the ultimate customization in delay processing
Intuitive Color Screen based User Interface
Always Available True Stereo 60 Second Looper
99 Preset Locations in 33 Banks
Favorite Preset Bank for instant access to your 3 favorite presets
Instant Access Tuner with configurable Reference and Output mode
Deep Modifier Section lets you Route Control Signals to Processing Parameters
True Stereo Processing Elements (Poly Pitch Shifter operates in mono)
All New Processing Elements including Preamps, Granulize, Cassette, Poly Pitch, and more
Includes Processing Elements from the Meris family: Polymoon, Hedra, Enzo, and Ottobit Jr.
Selectable Note Divisions for each side of the stereo Dual Delay
Digitally controlled Analog mix bus
Stereo input and output with separate jacks for each
Switchable input/output headroom level for Instrument or Synthesizer / Line levels
MIDI In and Out over standard MIDI Din Jacks
Assignable Expression Pedal control for multiple parameters simultaneously
Dedicated Expression Pedal Jack
MIDI implementation for Continuous Control Parameters
MIDI Preset Send and Receive
MIDI beat clock synchronization
Premium analog signal path and 24-bit AD/DA w/32 bit floating point DSP
Premium Analog Devices JFET input section
Dimmable screen and logo light
Color – white powder coat with fine iridescent flake
Designed and built in California, U.S.A.
Where to Buy Meris In Australia
The Meris LVX has only just been announced in the lead up the 2022 Namm and we expect units to start shipping in the next couple of months. Keep an eye on our Australian Meris Authorised dealers HERE