New Warm Audio Mics for 2022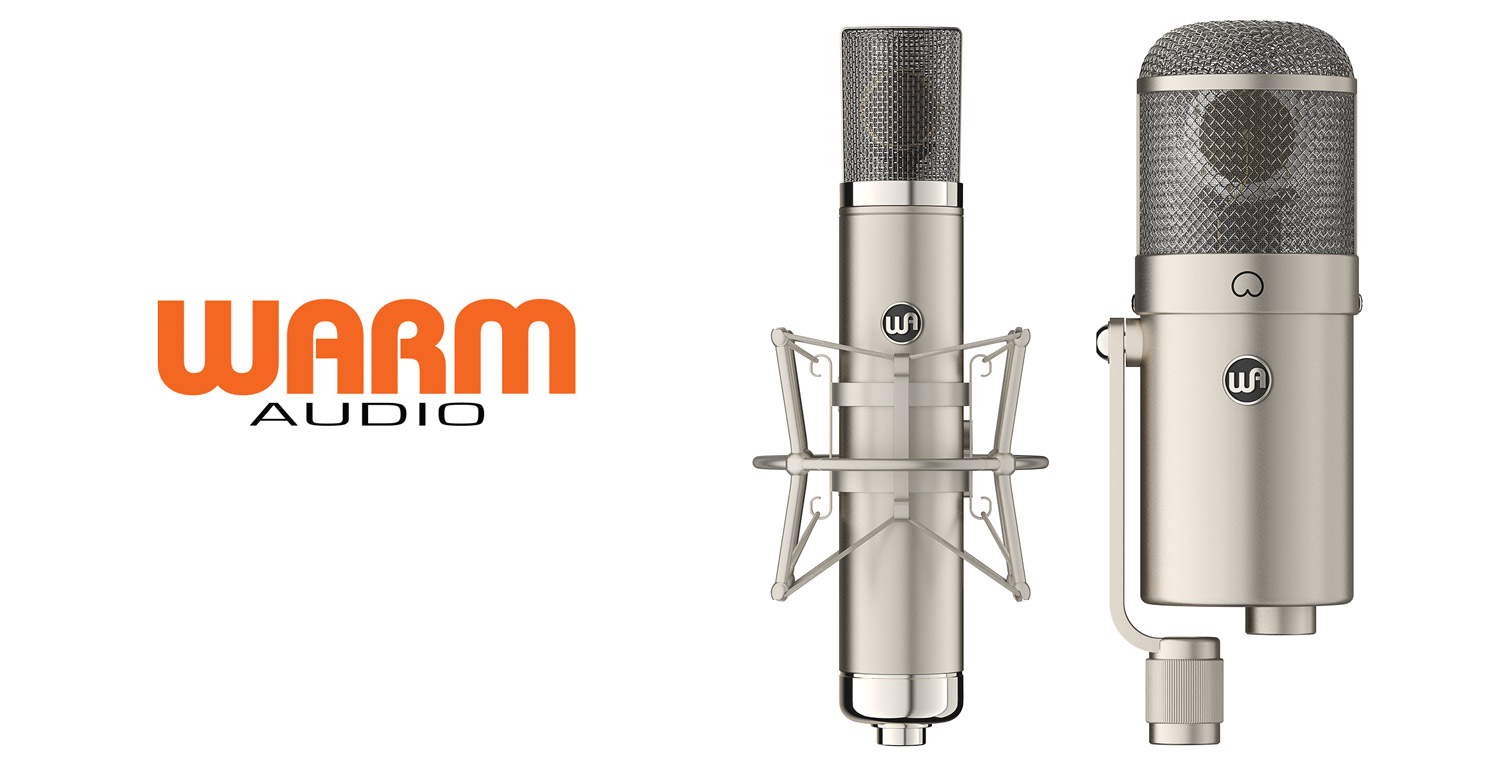 Warm Audio have been busy with two new additions to their ever growing classic Microphone collection; the Warm Audio WA-CX12 and WA-47 F. First up let's take a look at the CX-12.
Warm Audio WA-CX12 Tube Studio Condenser Microphone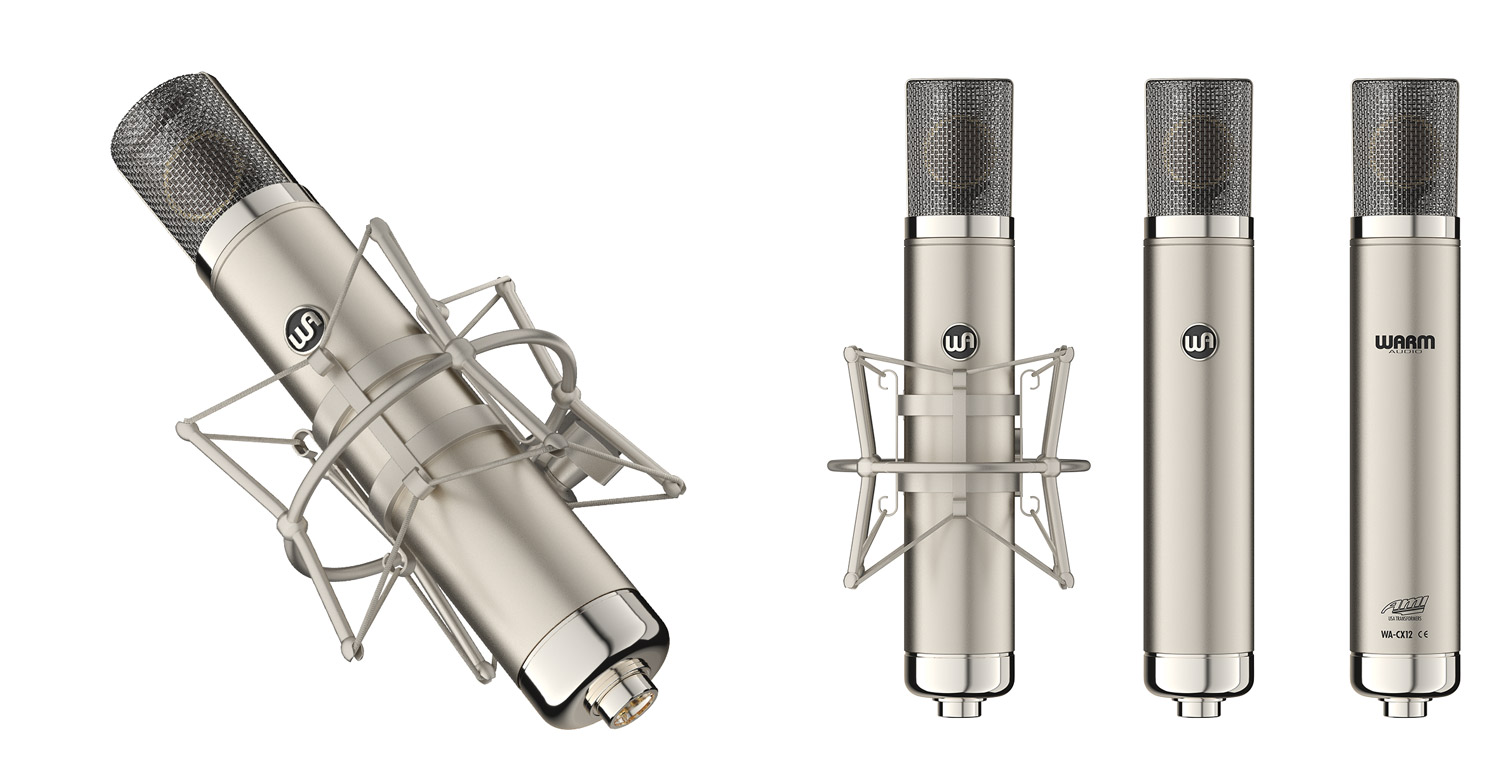 A faithful recreation of one of the most natural and balanced tube condenser microphones of all time, the WA-CX12 captures the true sound of sources and rooms with extreme accuracy. Used over and over again by some of the world's most recognised engineers and artists, the original microphone stands out as open, airy, and natural. Pairing the CK12-style capsule with the large-core TAB-Funkenwerk USA output transformer helps the CX12 capture musical bass, organic mids, and polished high end. With no-compromise components and elite build quality, the WA-CX12 delivers that iconic sound that no personal or professional mic locker is complete without. 
Features
Faithful Recreation of the Most Natural and Balanced Tube Microphone of All Time:

The WA-CX12 cuts no corners in achieving a highly accurate sound profile compared to the original, known for its organic tones and elevated room sounds.

Smooth Highs and Vibrant Midrange:

The WA-CX12 captures organic and natural sounding tone with pleasing high end and colourful midrange so you feel the performance come through.

Custom, Solid Brass CK12-Style Capsule:

Dual capsule, edge-terminated, and custom machined out of solid brass. Meticulously spec'd to match the detail and warmth of the original

Custom TAB-Funkenwerk USA Output Transformer:

Large-core imported German laminations drive all of the full natural sound captured by the capsule. 

Premium Tube:

Rigorously tested, hand-selected 12AY7 Vacuum Tube.

9 Polar Patterns

: Including cardioid, omnidirectional, and figure-8 patterns plus 6 intermediate stages for ultimate versatility, especially in stereo-pairs 

Boutique 7-pin GAC-7 tube cable from Gotham Switzerland:

Using vintage-correct construction methods and highly-upgraded components, our 7 pin cable achieves near-perfect signal transfer.
Includes vintage hard carrying case for all components: Safely transport your mic anywhere with the custom, ultra-durable, vintage-vibe tweed carrying case.
Warm Audio WA-47F  FET Studio Condenser Microphone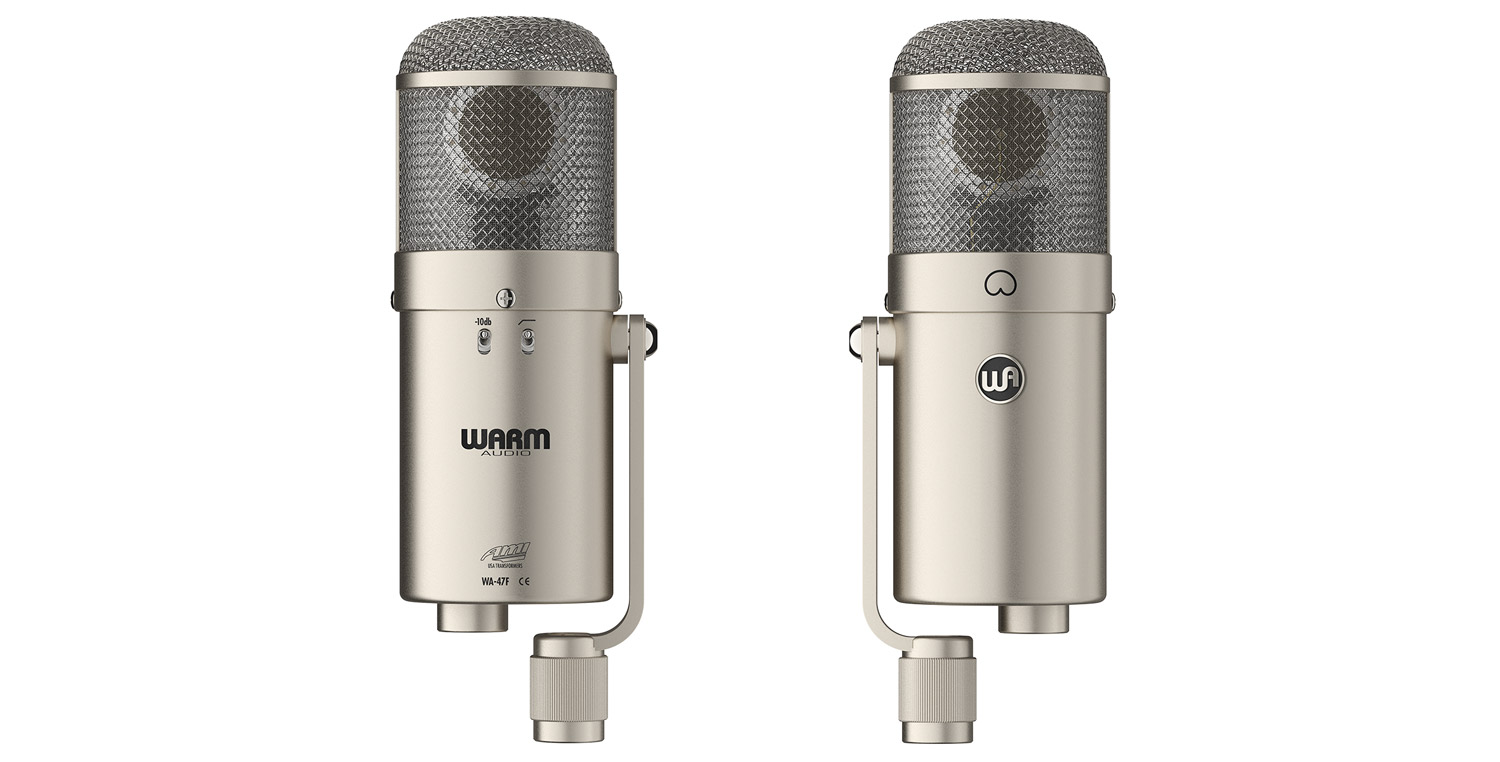 The WA-47F is a faithful recreation of an exceedingly rare, wildly popular large diaphragm FET microphone known for its ability to handle high sound pressure levels with great accuracy. With the original considered a premier choice for kick drum sounds and vocals across world class studios, the sound profile of the WA-47F faithfully recreates the expansive dynamic range, immediate transient response, and ability to render sound with meticulous detail of the original '47 FET style microphone. Premium components and elite build quality come together to make the WA-47F an ideal choice for several applications in the studio. 
Features
Faithful Recreation of a High-SPL, Low Noise Classic:

The WA-47F brings excellent sonic versatility and the uncanny ability to handle high SPLs – just like the original.

Superior Sound on Drums and Vocals:

The WA-47F sound profile is fabled for being a "secret weapon" for huge kick drum sounds while the custom tuned frequency response helps add a pristine edge to solo vocals that need to stand out.

K47-Style Capsule:

The WA-47F uses a premium reproduction of the vintage K47-style capsule found in the original microphone for ultra-wide frequency response and detail.

Custom TAB-Funkenwerk (AMI) USA Output Transformer:

Large-core imported German laminations drive the punchy, powerful sound captured by the capsule.

Exceptional High-SPL Handling:

Amazing for drums, horns, and cranked amps, the WA-47F easily handles high SPLs up to 137dB and 147dB with 10dB pad engaged.

Premium Components:

The WA-47F has elite build quality with boutique components for a no-compromise addition to your professional mic locker.

Includes Premium Accessories:

Safely store your mic anywhere with the included premium wood box and mount the mic to any stand with the attached hard mount.