Audient iD44 MKII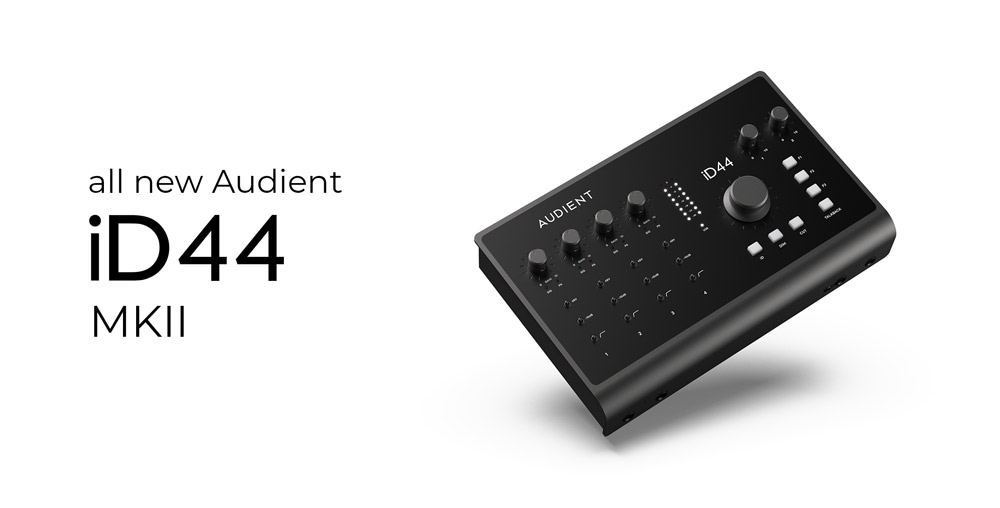 The best just got better
A little over a year ago now Audient updated the classic Audient iD4 and iD14 audio interfaces to the MKII models. Fast forward a year and a bit on and the Flagship iD44 has also been added to the MKII lineup.
Think of the iD44 MKII as a refresh, an upgrade to keep it in line with the iD4 and iD14 MKII models. The iD44 MKII has had a facelift bringing it up to date with the style and look of the other MK II's in the iD line of interfaces. The iD44 MKII has added a couple of new features including; dual headphone outs and Loopback. The converters have also had a tweak now offering a massive 126 dB of dynamic range.
The latest generation of iD44 sees improved audio performance, additional must-have features and a beautiful new smoke-grey finish. The addition of audio loop-back and a dual headphone output, combined with four Audient Console mic pre's, class-leading converters, ADAT expandability and balanced inserts – means iD44 delivers the audio performance of an Audient console straight to your desktop.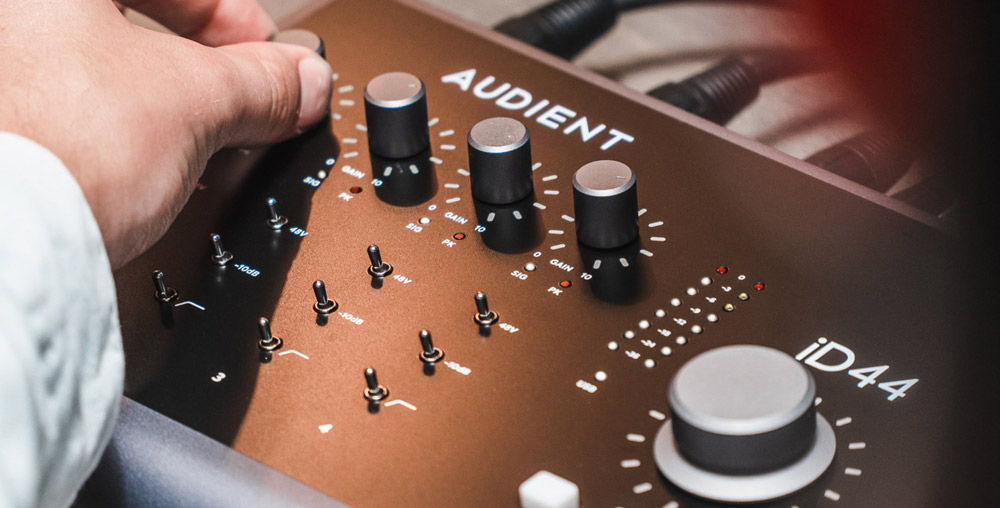 The professional sound you deserve
Audient Console Mic Pres
Every iD interface features the Audient Console Mic Preamp, the same discrete circuit design found in our renowned recording console the ASP8024-HE. Designed to deliver ultra- low noise and low distortion with a touch of classic analogue warmth, iD44's four Audient Console mic pre's will give you the professional sound you deserve.
Class Leading Converters
Offering an incredible 126dB of dynamic range, iD44's class leading converters have been designed to deliver the most honest and natural translation of your audio, helping you hear subtle detail, identify problematic issues and make better mix decisions. Experience remarkable clarity from the moment you press play.
Even better ADC performance. Just when we thought we couldn't make the original iD44 sound any better, the MKII sees a massive 9dB improvement on the ADC's THD+N figure, meaning clean audio with less added noise and even less audible distortion.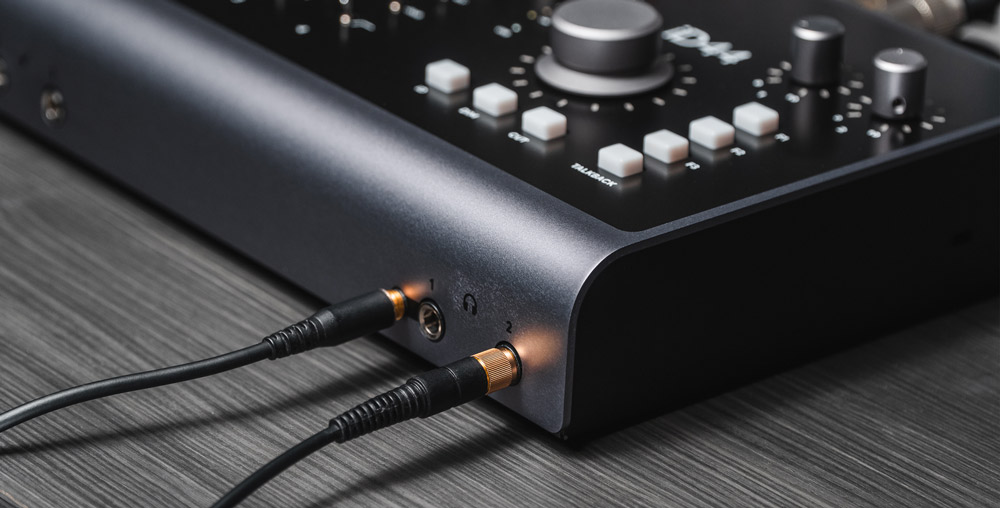 Audio Loop-back
Creativity unleashed
Now equipped with Audio Loop-back, iD44 can quickly transform into a multi purpose powerhouse. Giving you the ability to capture playback from multiple applications on your computer at the same time as your microphones, Audio Loop-back lets you create a custom audio feed ready to send to your streaming software. Ideal for content creators, podcasters and streamers.
Record your computer's audio
Send audio to live streams
Collaborate on mixes online
Record gaming audio
iD44's loop-back feature is controlled via the software mixer, enabling you to select the Loop-back source from 6 different options to suit a variety of practical scenarios. Endless possibilities, speedy workflow.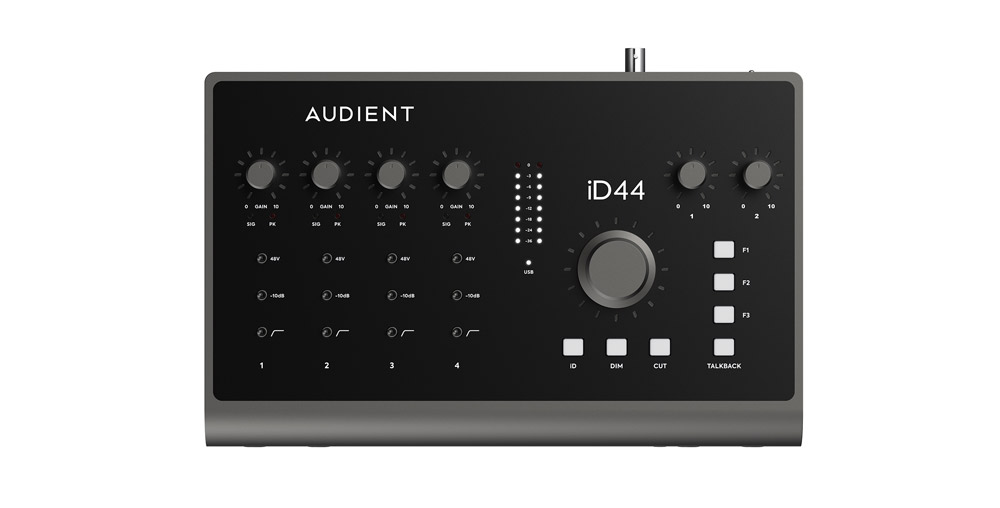 Built to Last
All metal construction
With its all-metal construction, hand finished aluminium knobs and high grade component selection, iD44 delivers professional quality audio in a beautifully engineered and all-metal package.
You can order your new Audient iD44 MKII HERE