Ten Reasons Why You Should Buy The Audient iD44 MKII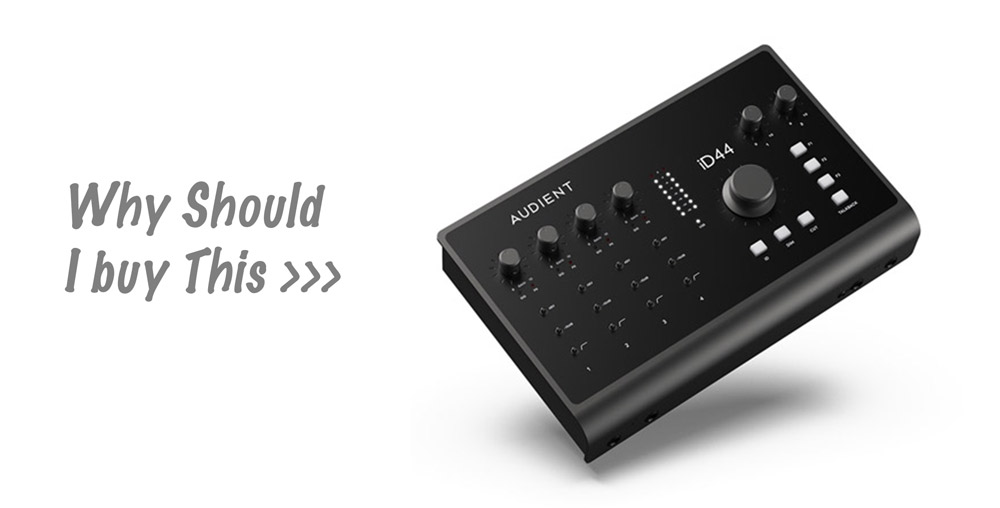 The Audient iD44 MKII is the flagship of the Audient Audio Interface range. Here are 10 reasons why we think you should buy this outstanding Audio Interface.
The iD Preamps
Audient built their reputation on the quality of their iD Preamps designed by David Dearden. With so many competing Audio Interfaces on the market claiming to have great preamps why is it that the Audient iD preamps are the best? The answer lies in the fact that Audient use a fully discrete analogue circuit taken from their large format consoles, designed to deliver ultra-low noise and low distortion with a touch of classic analogue warmth, while most of Audient's competitors use a standardised preamp chip. This means the iD Preamp has its own distinct analogue sound – a sound that Audient have become famous for.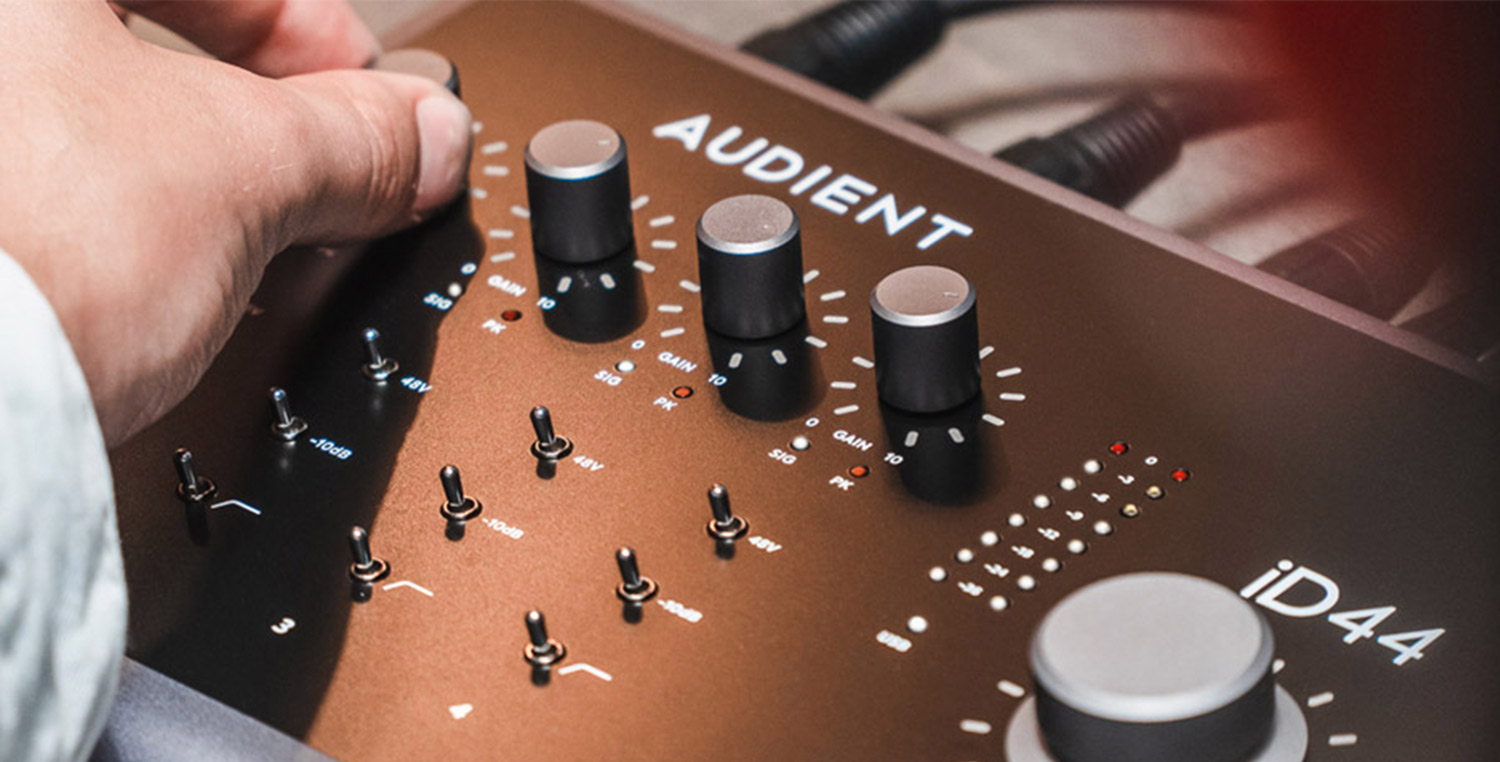 The Scroll Wheel
Stay creative – Turn iD44's volume knob into a virtual scroll wheel and take control of a variety of compatible onscreen parameters. Quickly dial in settings, adjust faders or even write in automation without spending hours staring at the screen.
Expansion Possibilities
In addition to the existing Analogue connections, you also get an additional 16 inputs and outputs via adat digital. Simply connect up an 8-channel preamp with adat out, like the Audient ASP880, to the iD44 MKII adat input to multiply your preamp count.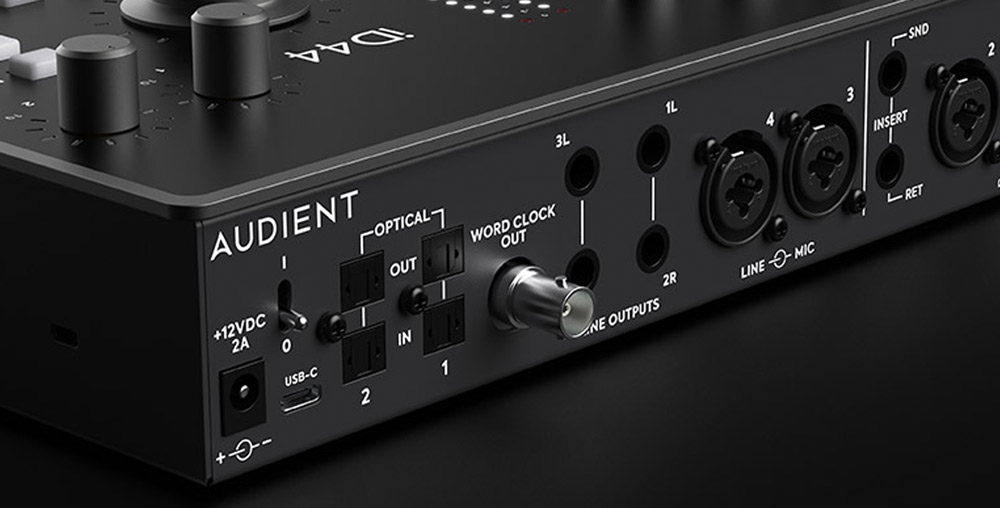 iD 44  Send and Returns
Just like on the original Audient iD44, the iD44 MKII features fully balance send and return (insert) points on the first two channels. This means you can integrate your favourite outboard FX, compressor or EQ prior to conversion and record exactly what you are hearing. The insert returns also give you direct access to the A/D converters, providing the cleanest signal path possible, making it great for print-backs or integrating outboard line level sources like synths, drum machines and keyboards.
Audient Monitor Control
Connect and listen to your mixes through two sets of speakers with iD44 MKII's four line outputs and use one of the assignable Function buttons to switch between those speakers just like on a dedicated Monitor Controller.
The iD44 MKII Converters
Offering an incredible 126dB of dynamic range, the iD44 MKII's class leading converters have been designed to deliver the most honest and natural translation of your audio, helping you hear subtle detail, identify problematic issues and make better mix decisions. These converters sound incredible and rival some of the best in the business.
JFet Inputs
Have you ever plugged your guitar or bass directly into the preamp of your audio interface and wondered why it sounded lifeless? This is because the preamps are designed for microphones and struggle to capture the correct level or any tone coming from the guitar. Designed to replicate the input stage of a classic valve amplifier, the iD44 MKII features two harmonically rich JFET instrument inputs giving you the perfect sonic foundation and level for your guitars or basses before you hit your amp sims.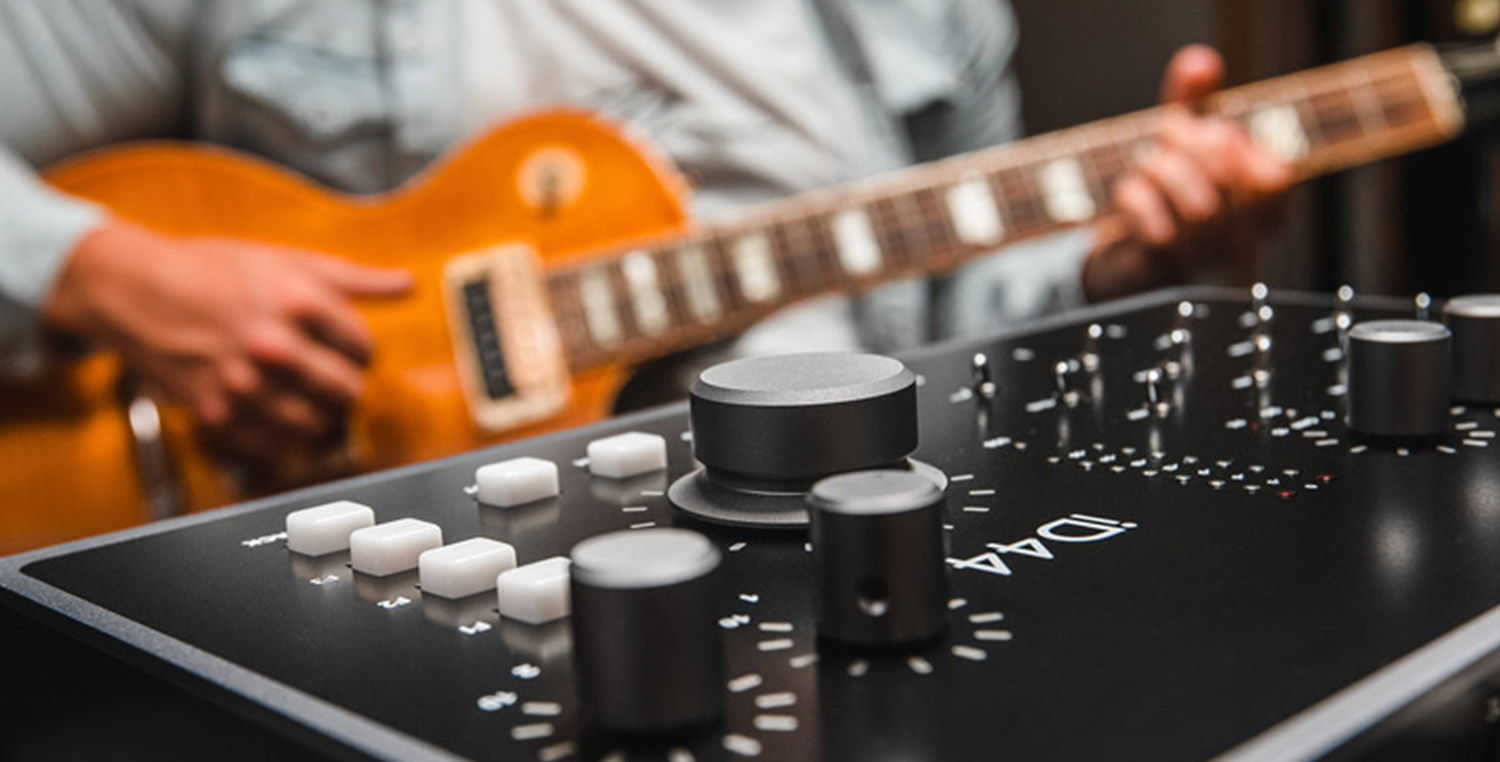 Loopback
Now equipped with Audio Loop-back, the iD44 MKII gives you the ability to capture playback from multiple applications on your computer at the same time as your microphones. Record your voice commentary and gameplay at the same time. Audio Loop-back lets you create a custom audio feed ready to send to your streaming software. Ideal for content creators, podcasters and streamers.
The iD44 MKII Build Quality
The iD44 MKII looks and feels great. With its all-metal matt finish construction, hand finished aluminium knobs and high-grade component selection, the iD44 MKII delivers professional quality audio in a beautifully engineered package.
Dual Headphone Outputs
When two is better than one >>> Easily record and collaborate with others by utilising the iD44 MKII's two individual stereo headphone amps, both providing more than enough power for your headphones to perform accurately.
CLICK HERE  or a full list of Authorised Australian Audient Dealers