EVO SP8 AD/DA Expander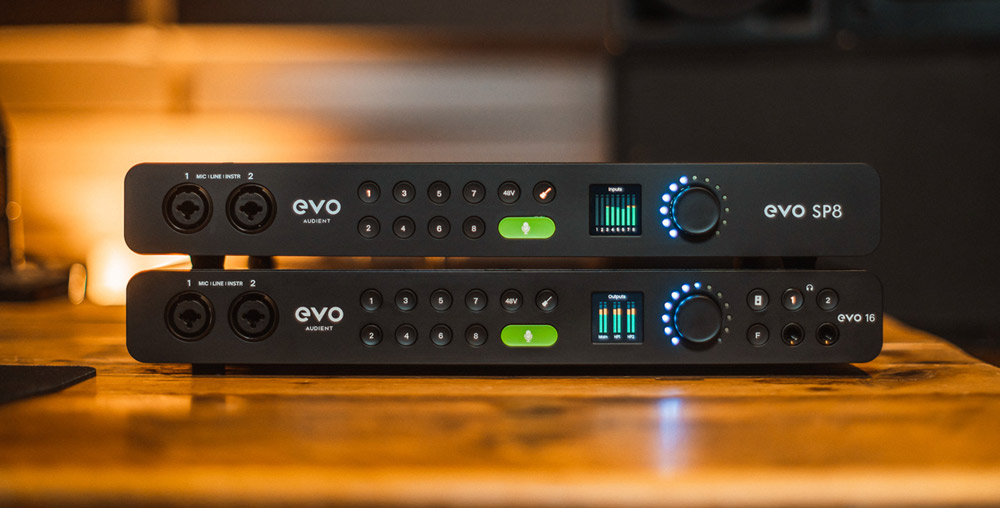 Audient has just released a product that many users have been requesting over the past year, the EVO SP8, 8 channel Smart Preamp with AD/DA conversion. The SP8 will add an additional 8 channels of EVO Quality Smart Preamps to your existing adat equiped Audio Interface in addition to providing 8 channels of Line Level outputs at a fraction of the price of its competitors. The EVO SP8 has the same footprint as the popular EVO 16 Audio Interface, making it the perfect companion and ideal for either studio or mobile use. You can rack it using the same rack ears (sold separately) as the EVO 16. Unlike its competitors the EVO SP8 also features a large Motion UI control system with a nice big display. All this for only $799 RRP in Australia.
The EVO SP8 is available in Australia now so check in with one of our authorised Australian Audient/EVO dealers HERE!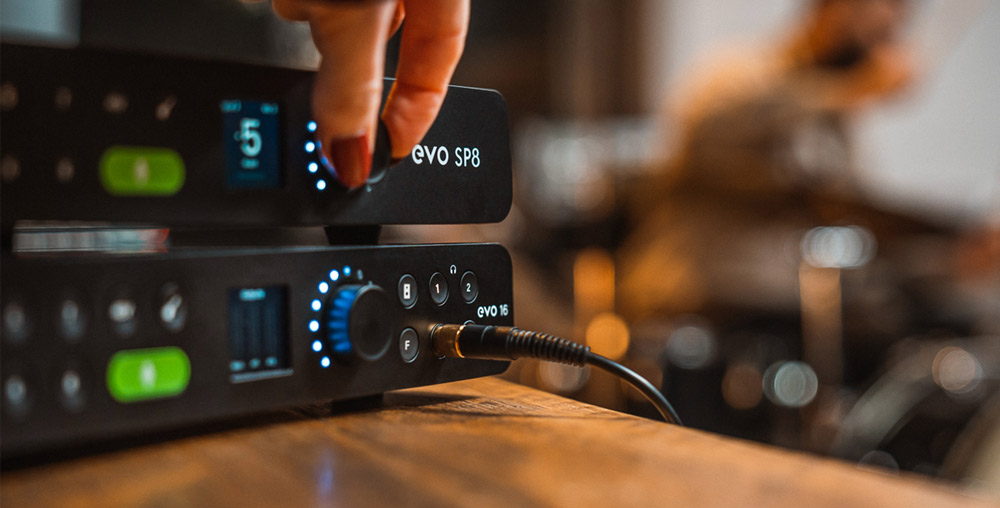 EVO SP8 USES
Add 8 additional Smart Gain Microphone preamps to your exisiting Audio Interface via adat.
Add 8 additional Line Level inputs for you synths, drum machines and line level sources.
Add an additional 8 analogue outputs to your audio interface via adat.
The ultimate studio preamp expander is here. EVO SP8 is designed to be the perfect partner for expanding your existing audio interface. Give your studio the performance and capability boost it needs, providing eight intelligent EVO Preamps that set their own levels with Smartgain, advanced AD/DA converter technology and a versatile range of I/O connectivity. Add to that two JFET instrument inputs, the all new, groundbreaking Motion UI control system and exceptional audio performance across the board. The EVO SP8 might just be the world's smartest Mic Preamp. The perfect partner for your audio interface. Bigger sessions demand more channels and expanding your existing audio interface via ADAT might be the most cost effective solution to scale up your studio. EVO SP8 provides eight mic/line inputs, eight line outputs and 2 x ADAT connections, giving you enough I/O firepower to easily tackle multi-mic sessions like recording drums, or taking on a full band.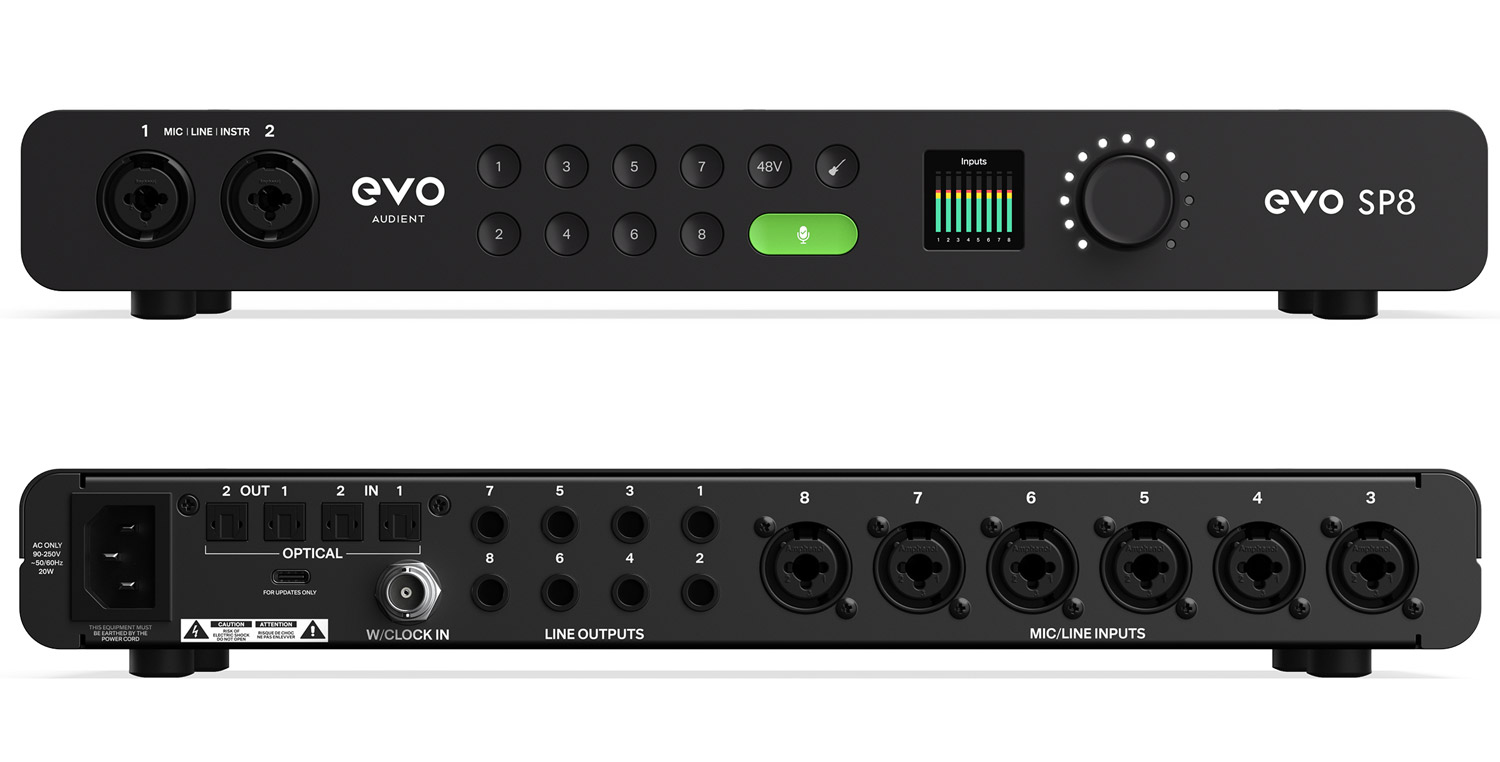 EVO SP8 Features
●  8x EVO Mic Preamps
●  2x JFET Instrument Inputs
●  8x Line Outputs
●  2x ADAT Inputs
●  2x ADAT Outputs
●  Class Leading AD/DA Converters
●  Multi-Channel Smartgain
●  'EVO Motion UI' Control System
○  High-Res LCD Screen
○  One Knob Centralised Control
○  Ultra Clear Metering
○  Input/Output Control
○  Channel Status Indication
●  Optional Rack Ears
●  Word Clock Input
●  24bit / 96kHz
Click HERE for Where to buy the EVO SP8 in Australia