Warm Audio WA-1B All Tube Optical Compressor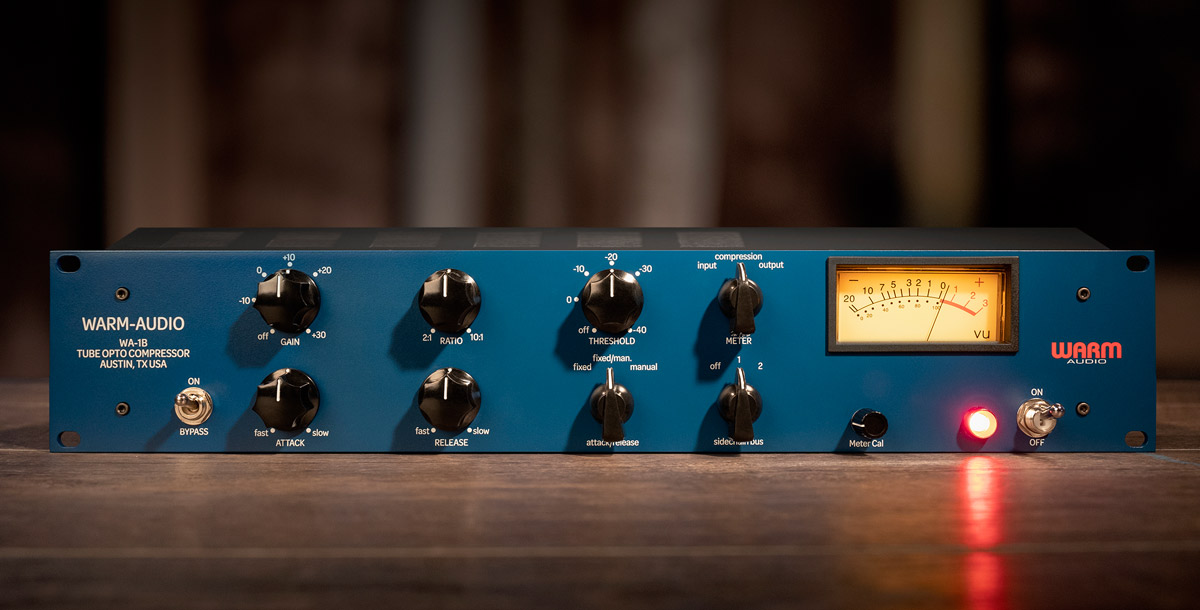 The WA-1B accurately recreates world-class Scandinavian compression, combining smooth tube-optical warmth with precision controls. Like its original inspiration, favoured by producers and engineers from Chris Lord-Alge to Rick Rubin, the WA-1B delivers that revered "forgiving" musical compression of tube-optical circuitry with speed and control more closely associated with modern dynamics processing. Hand-wired to authentically recreate the sound of a renowned circuit, the WA-1B combines custom large-core transformers from Lundahl Sweden, select tubes from JJ and Tung-Sol, and a premium high-precision optical element for ultra-fast and accurate operation without sacrificing authentic analog warmth.
An Optical compressor is know for its mellow attack and smooth transparent tonal quality. Because of this, it's typically the go to style of compression for vocals, however it is equally at home on guitar, synths, strings and brass. In this style of compressor, the audio signal feeds a light sensitive element (an LED) which in turn informs the compression circuit how much and how quickly to attenuate the audio signal.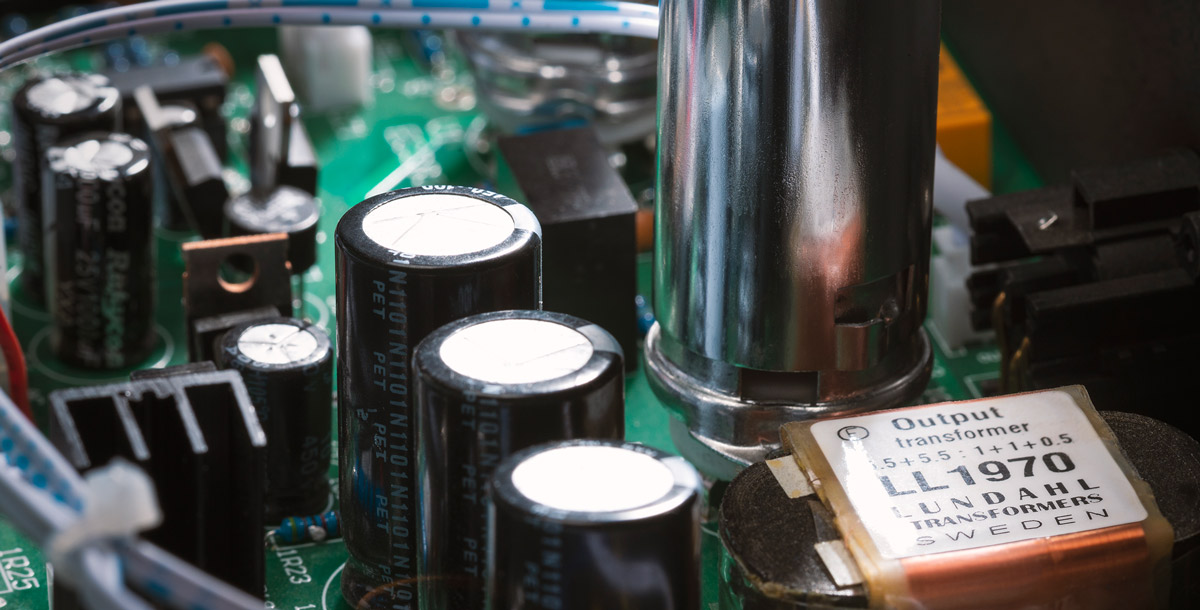 Tech Specs
Accurately recreating world-class Scandinavian compression combining smooth tube-optical warmth with precision controls 

True-to-spec 270 volt, 100% discrete analog signal path – handwired with through-hole components

Transformer-balanced fully floating input and output – Custom-core large transformers from Scandinavian Manufacturer, Lundahl in Sweden

12AX7 Tung-Sol & JJ 12AU7 tubes

Frequency response @ -3 dB: 5 Hz to 25 kHz

Self-Noise: < -75 dBU @ 30 dB gain

CMRR: > 60 dB @ 10 kHz

Ratio from 2:1 to 10:1

Variable Threshold: Off to -40 dBU

Continuously variable attack and release times: fast-slow

Output gain: Off to +30 dBU

Input impedance: 600Ω

Two bus connectors to connect multiple sidechains

Meter (VU) input, output, or compression amount

Linear, low-noise power supply with toroidal power transformer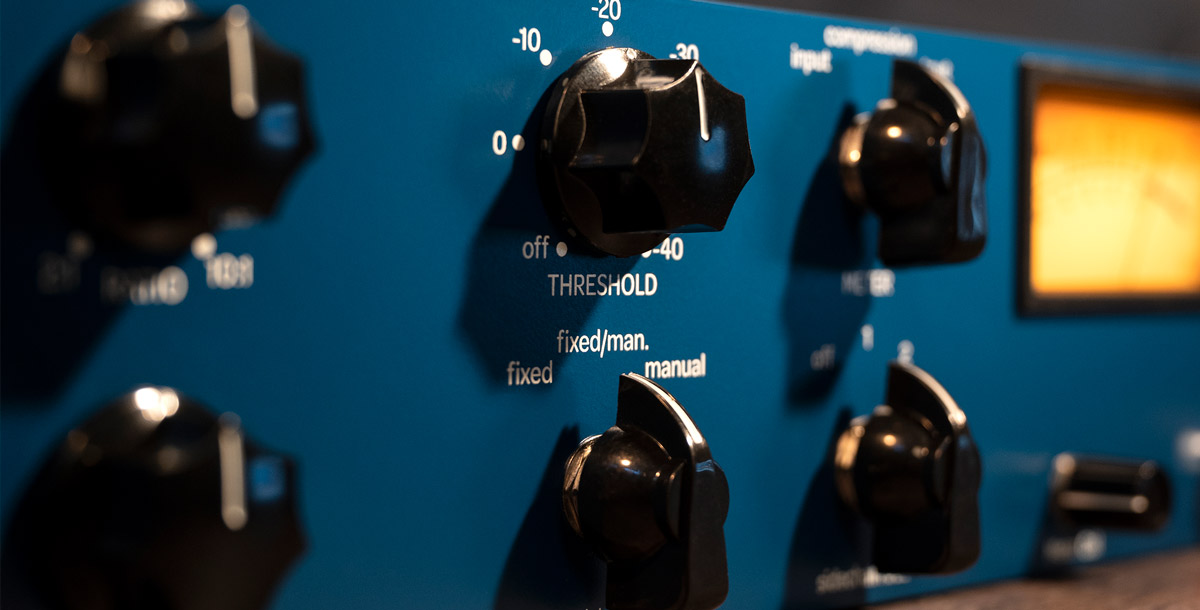 Popular Uses
Natural, Versatile Vocal Compression 

Shape & Control Bass Signals So They Sit Just-Right In The Mix

Add Pro Compression To Dynamic Sources Without Destroying The Performance
The Warm Audio WA-1B is in stock now. Contact one of our Australian Authorised retailers HERE