Sandhill Ribbon Microphones Now In Australia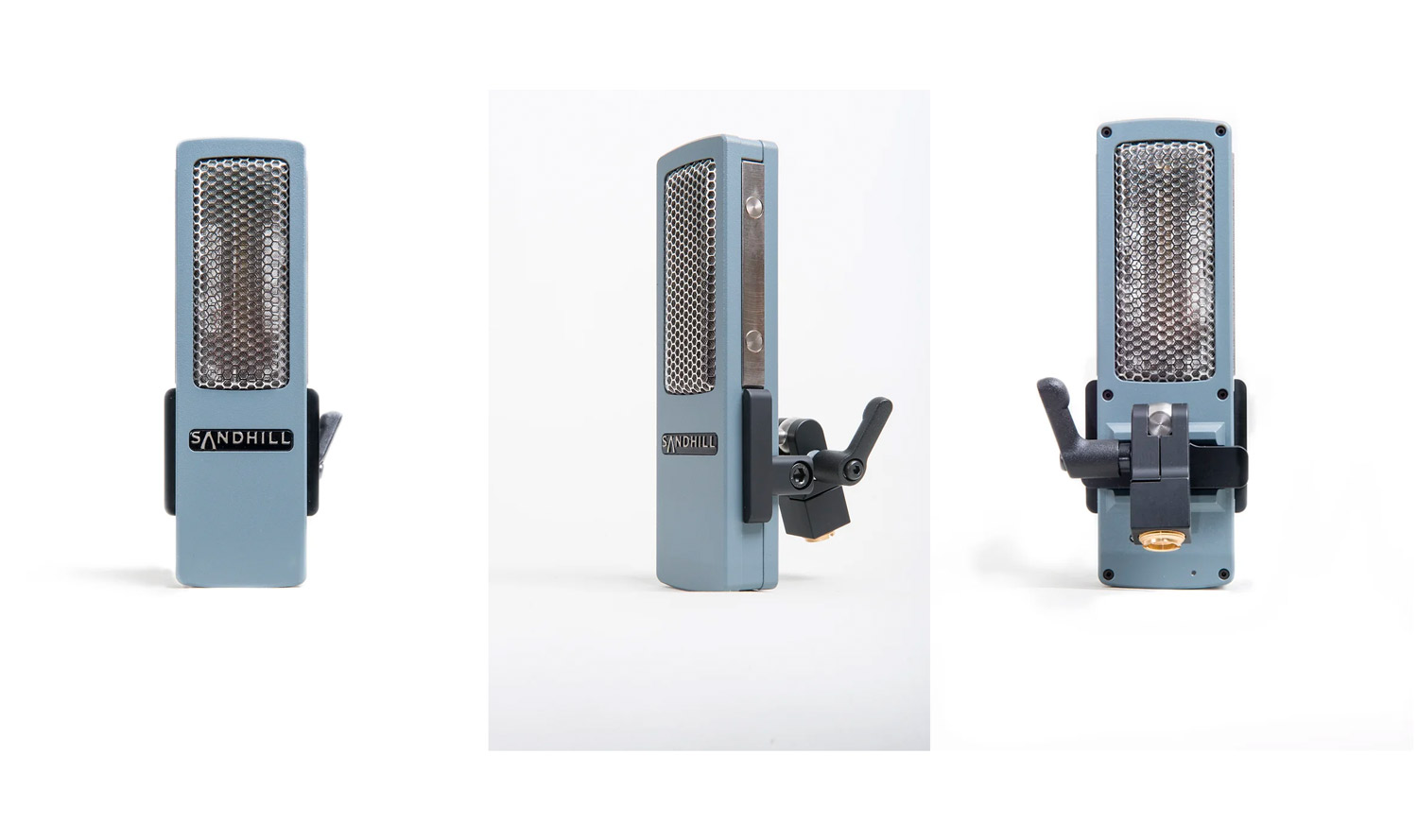 Sandhill Microphones is a relatively new high end ribbon microphone manufacturer that is designed and built in Finland. Good ribbon microphones sound fantastic and have a warm, natural tonal character that lends itself to recording instruments that typically have a harsh sound like electric guitars, brass and harder sounding vocals. With an active ribbon design and robust build quality the Sandhill microphone 6019A expands on the usability of ribbon microphones making them a great choice not just for brass and guitars, but also for vocals, acoustic guitar, drums and percussion without compromising that classic ribbon tone that we all know and love.
Robust Design
A ribbon microphone element is very delicate. Sandhill has solved this "fragile" ribbon microphone limitation, while still preserving the classic ribbon tone and behaviour. Sandhill ribbon microphones are constructed by applying modern materials and fabrication methods to the traditional and well proven concept, resulting in more sound definition, musicality, durability, and convenience than previously seen with ribbon microphones. The ribbon element is an electrically conductive composite material, making it significantly stronger than traditional aluminium ribbons. This extra strength allows Sandhill to use only minimal screening around the ribbon without the fear of broken transducers. The microphone can handle unbelievably high sound pressure levels without any sign of distortion or physical damage. The Sandhill unique custom corrugated ribbon profile is designed to minimise the effect of standing wave modes on a ribbon element.
The Sandhill Microphone goal: To create an original beautiful sounding ribbon microphone that has no limitations in its use or application, completely free from the common problems that are associated with all the ribbon microphones of the past. Use it without compromise on anything from Vocals to percussion to obtain a natural, transient rich sound without being sibilant or harsh. This could be your new go to microphone in the studio.
​
A

ctive

 c

ircuitry
The active circuitry of the Sandhill microphone is designed to prevent the preamplifier from damping the ribbon. The circuit works as a very high constant load for the ribbon, while providing a low output impedance that any preamp can handle. With active electronics, the ever critical transient response and low end frequency response are optimized. Using passive ribbon microphones with preamps that have a low input impedance is a gamble, but the Sandhill mics will work flawlessly with any preamp capable of delivering nominal gain and 48 Volt phantom power.

The 6019A Technical specifications:
Directional characteristics: Figure-of-Eight
Ribbon dimensions: 60 × 4,7 mm
Ribbon technology: NCRT (Nano Composite Ribbon Technology)
Ribbon profile: Sandhill VariGeo (Variable Geometry)
Principle of operation: Pressure Gradient
Body type: Machined Aluminium
Frequency range: 20 Hz – 15 kHz
Sensitivity (open circuit): 3,5 mV/Pa *
Equivalent noise level (A-weighted): 22 dB ( IEC 651) *
Equivalent noise level (CCIR-weighted): 36 dB (ITU-R BS.468-4) *
S/N ratio, re. 1 kHz at 1 Pa (94 dB SPL) A-weighted: 72 dB*
Max. SPL, peak before clipping: 154dB
Output impedance: 105 ohm, impedance balanced
Current consumption: 3,1mA, 48 volt phantom powered
Connector: 3-pin male XLR connector, pin 2 Hot
Weight: 450 g
Dimensions: 50/172/25 mm
Studio Connections has been appointed the Australian distributer for Sandhill Microphones as of October 2023.
Buy Sandhill 6019A Ribbon Microphone HERE