512 Audio – New Brand For Creators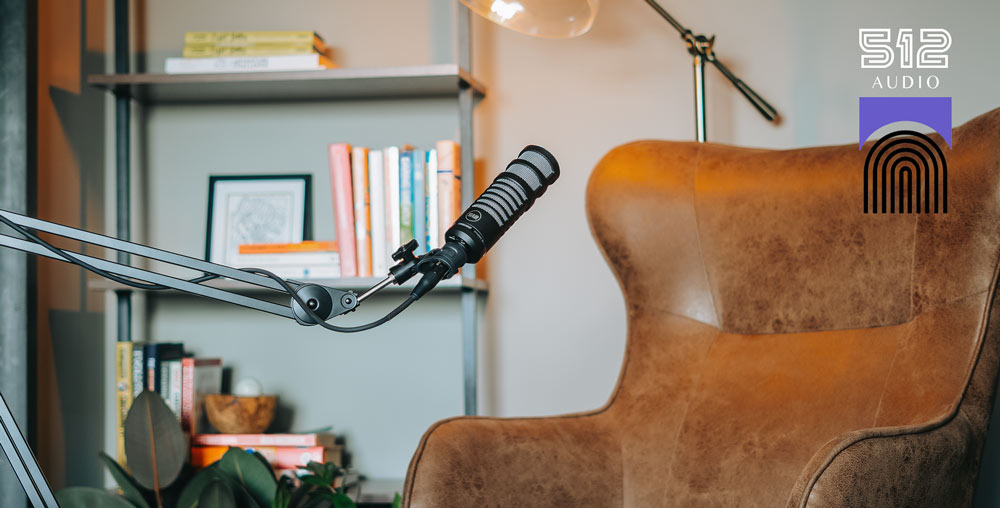 512 Audio is a new audio brand hailing from Austin Texas. Their focus is on manufacturing professional audio equipment specifically for the ever growing creator market at an attractive price – vloggers, streamers, podcasters, gamers and audio professionals. Their range currently includes microphones, headphones, boom arms and pop filters. 512 Audio is created by the team behind Warm Audio, an industry-leading manufacturer of award-winning, classic-inspired microphones, preamps, guitar pedals and more. Warm Audio have a great track record in the professional audio industry and they have used their years of knowledge and product development to launch the 512 Audio brand with a higher focus on content creators.
Austin is known as the "live music capital of the world" and the "city of the violet crown" for the remarkable colour of our skies at sunset. 512 is the Austin area code and is also the basis of the brands name.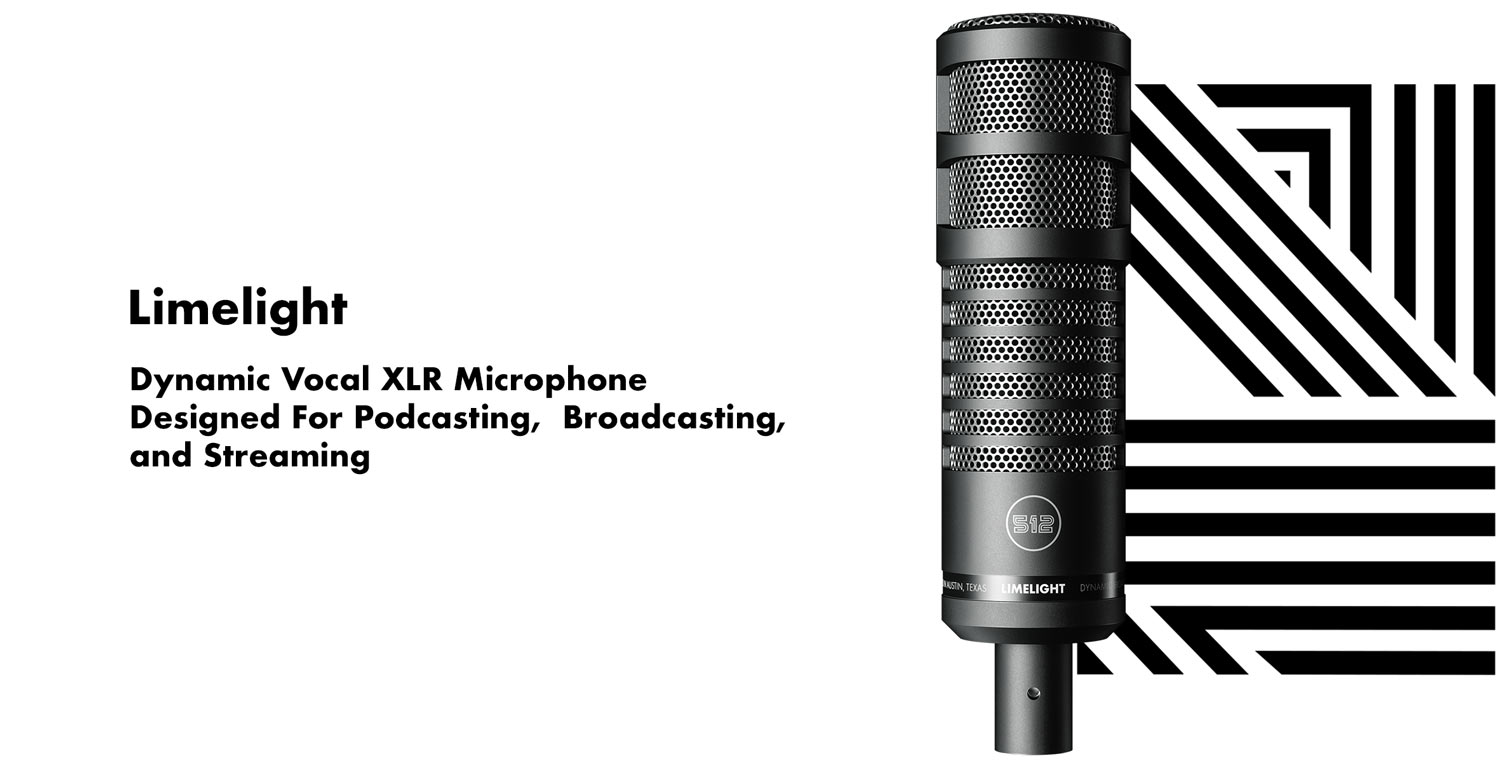 Custom-tuned for voice and speech: Excels at natural and clear audio for articulate expression
Professional dynamic capsule: Delivers smooth, rich broadcast audio at close range—ideal for talk-focused content
Designed for creators: Perfect for podcasts, broadcasts, streaming, and YouTube
Focused, hypercardioid pattern: Creates a narrow pickup field that captures your voice and cuts out unwanted ambient noise
No pops. No rumble. Built-in pop shield and low frequency filter cut out intrusive plosives and unwanted low-end rumble for a clean, uncompromised sound
Professional XLR connection: Easily connect to a USB interface or mixer with the industry-standard XLR connector
Built on legacy: Built on the vintage-inspired pro audio legacy of Warm Audio, Limelight was engineered with modern circuitry to meet the needs of today's broadcasters and podcasters
360 degree swivel mount: For perfect placement on a mic stand or boom arm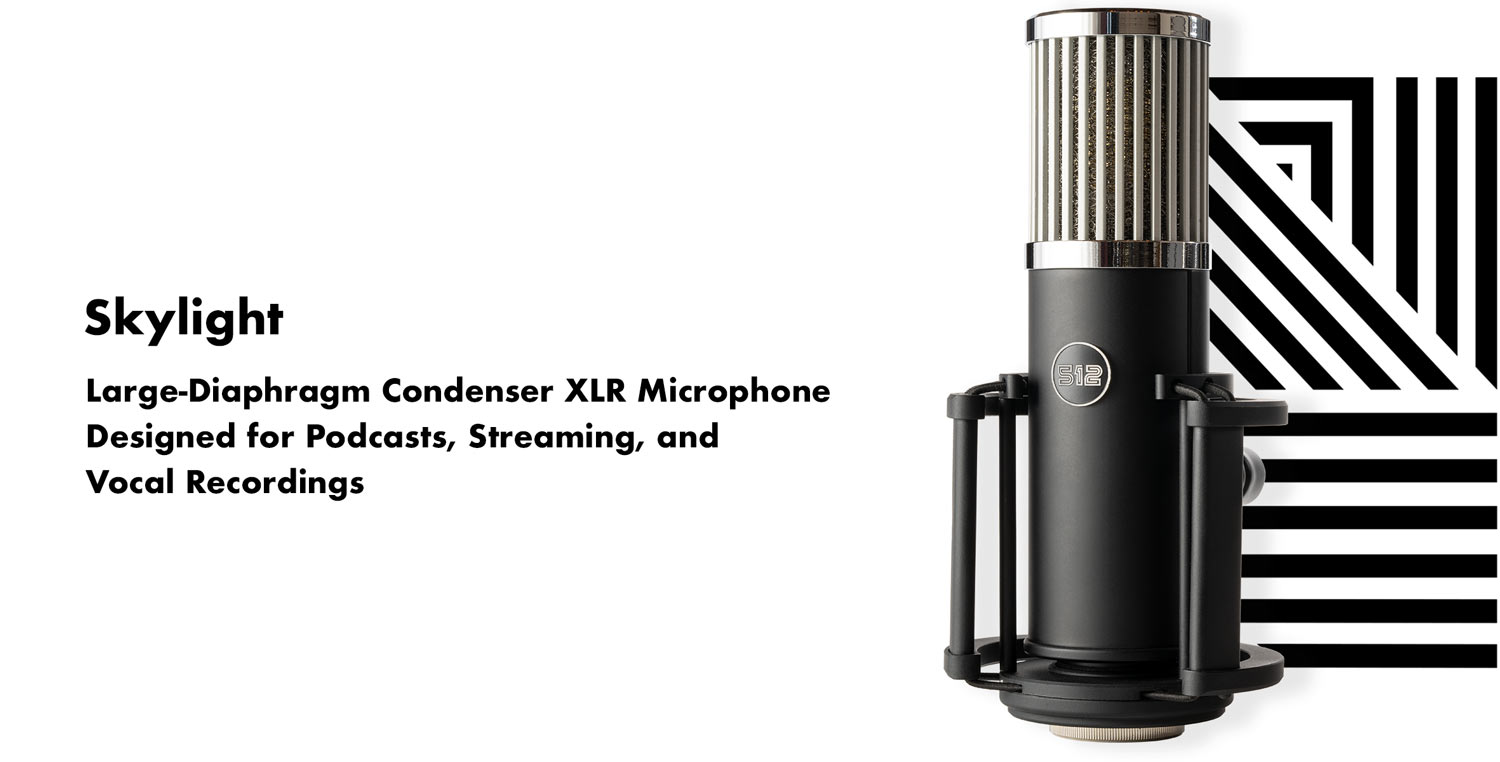 Designed For Your Voice: Custom-tuned frequency response captures every detail with warmth and clarity
Large Diaphragm Capsule: Vintage-inspired 34mm gold-plated capsule engineered with premium components delivers a rich, modern sound that cuts through your mix
Clearly Impressive: Produce a polished, professional sound for podcasts, streaming, and vocal recordings
Cardioid Pickup Pattern: Capture your voice in front of the mic and reduce ambient room noise
Professional Pop Filter & Shockmount: Includes custom metal mesh pop filter to eliminate plosives and a durable low-profile shockmount to reduce vibrations for clean audio recording
XLR Connection: Easily connect to any USB interface or mixer for seamless integration into your existing podcast or recording setup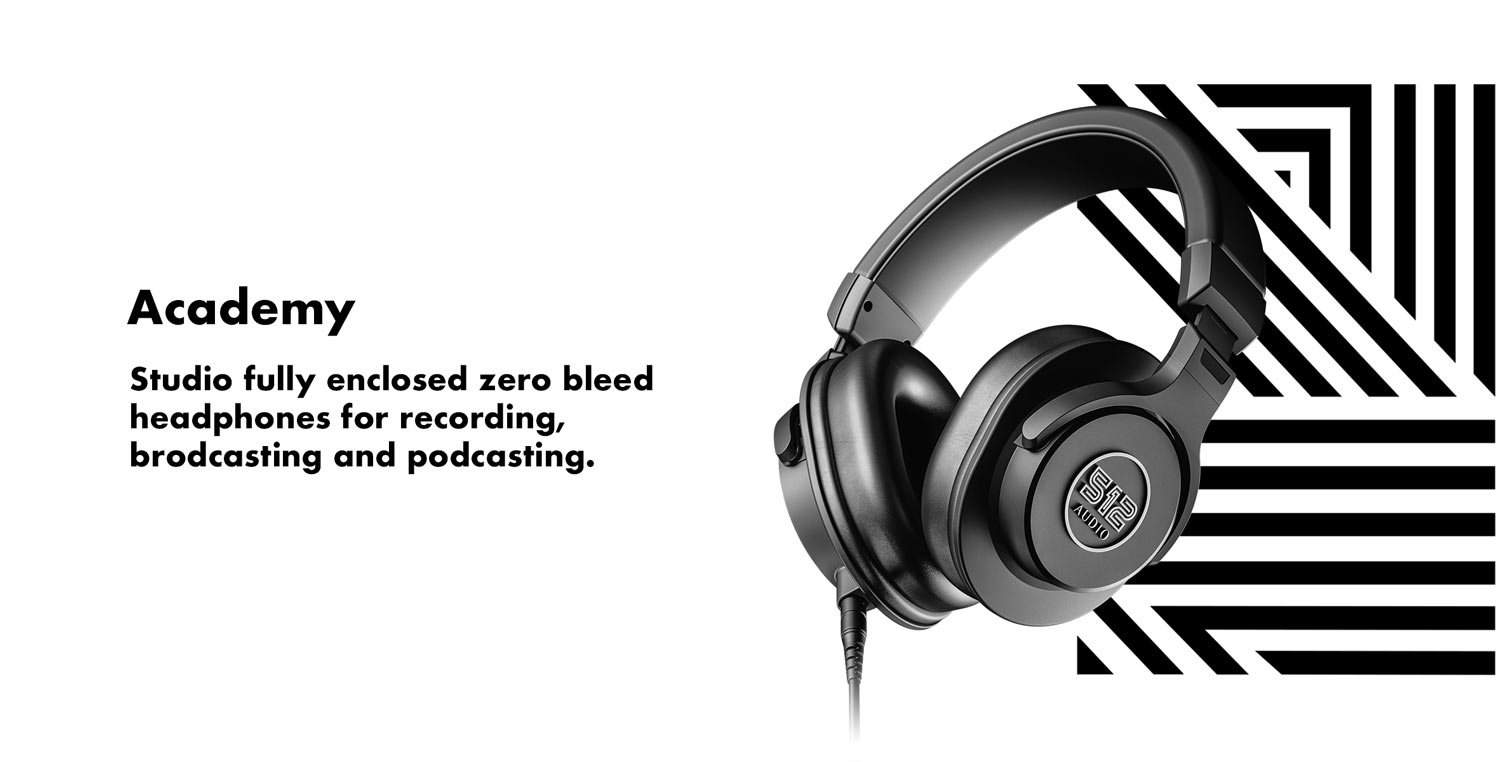 Large 45mm dynamic drivers: delivers natural, accurate audio and exceptional low frequency clarity that's perfect for detailed listening of speech and vocals
Hear the detail: Tailor-made to bring out the details necessary for critical listening for podcasting, recording, streaming, and broadcasting.
Designed for extended listening: Listen in comfort for hours with the fully adjustable headband and plush ear cups that rotate 90 degrees
Superior sound isolation: Satisfying headband tension combined with an ergonomic closed-back ear cup design creates a superior acoustic seal
Extended Frequency Response Delivers the full audible spectrum critical for accurate monitoring of speech and vocals
Detachable cable and cable lock: Includes both 9.8 ft straight and 4.9 ft coiled cable
Premium hard shell case included: Reliable protection for your Academy headphones with the included premium hard shell carrying case
Stays in place: Reliable high-tension spring design for perfect positioning—stays in place without tightening or adjustments
Durable, lightweight design: Sturdy steel construction easily holds most professional recording and broadcast microphones, with support up to 3 lbs
Full range of motion: Enjoy optimal mic placement with 360 degrees of arm rotation and a dual-axis swivel design that reaches 31.5 inches horizontally and 32 inches vertically
Foldable & compact: Fully collapsible for compact and easy storage
Extra-wide mount: Sturdy metal C-clamp attaches to surfaces up to 2" thick and includes an anti-scratch pad to protect your desk
Cable management included: Keep your setup clean and cable free with the included velcro wraps for quick and easy cable management
Universal compatibility: Includes ⅜ and ⅝ thread adapters to mount virtually any microphone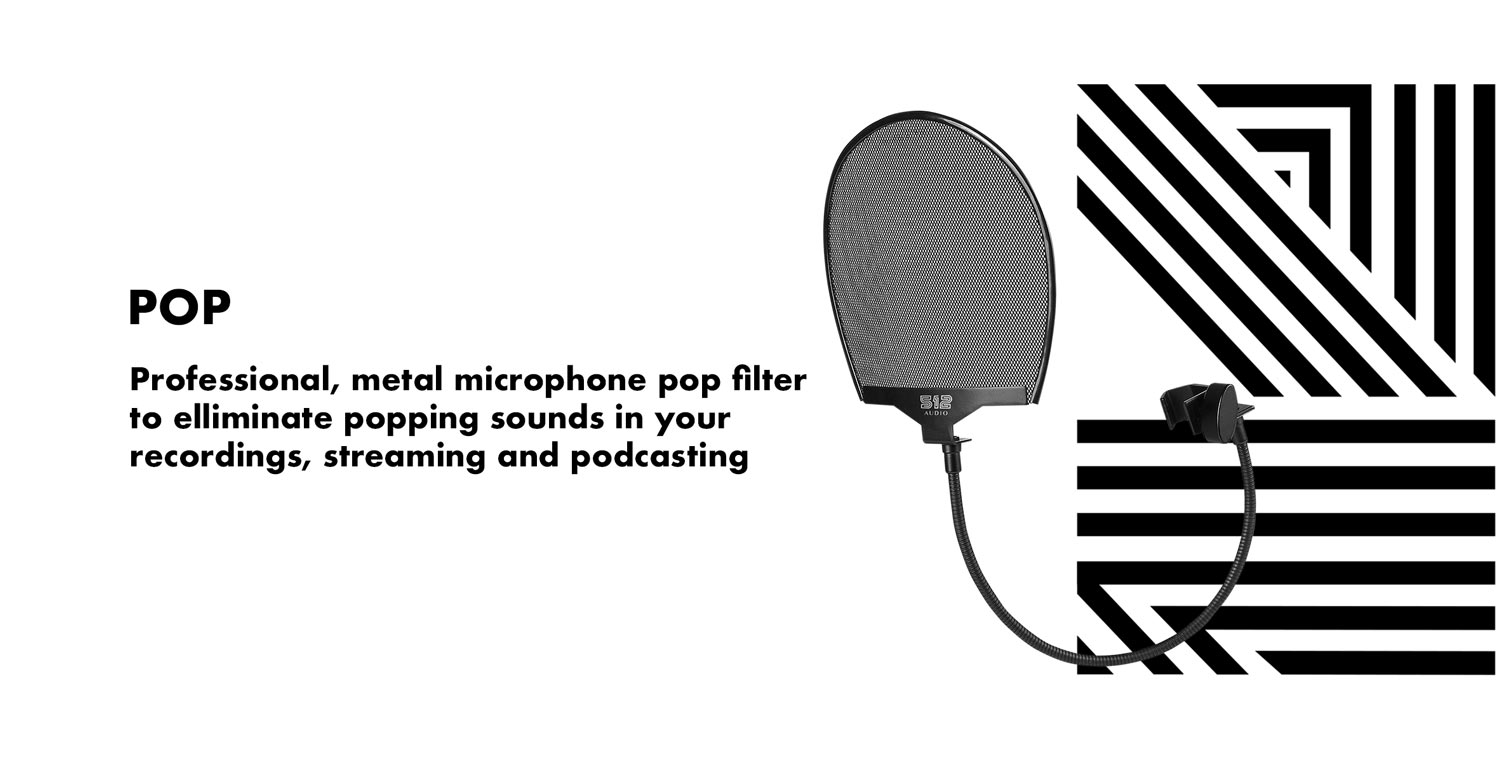 Cleaner sound: Prevents intrusive plosives or "pops" caused by bursts of air from "ppp", "fff", and "sss" sounds. No more post-production hassle or livestream concerns for achieving clean audio.
Superior protection: Elegant metal mesh filter disperses plosives better than ordinary nylon designs to capture a cleaner, natural sound.
Perfect placement: Flexible yet sturdy gooseneck enables easy set-and-forget placement.
Widely compatible: Adjustable swivel c-clamp attaches securely to any mic stand, boom arm, or custom desk stand
Recommended for all voices: Perfect for close-range talk broadcasts, podcasts, voice overs, or singing.
Click HERE for where to buy 512 Audio products in Australia